FLEXINITY®
Our FLEXINITY® structured glass substrates and wafers are known for their geometric flexibility and tight structural tolerances. Two new variants broaden the portfolio to include ultra fine features in glass (FLEXINITY® connect) and small parts made of glass (FLEXINITY® mini) in large panel formats.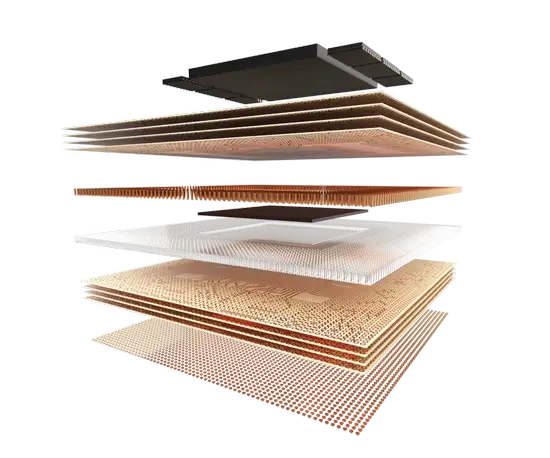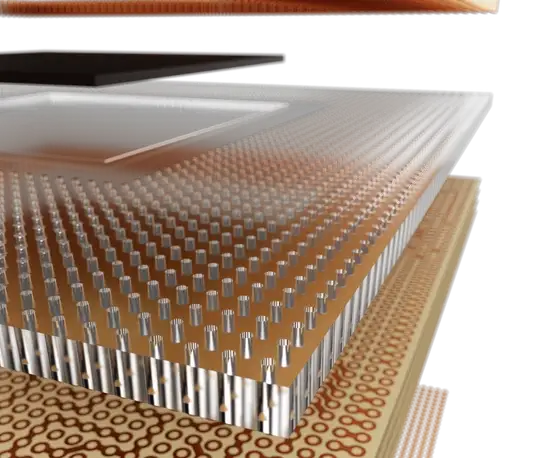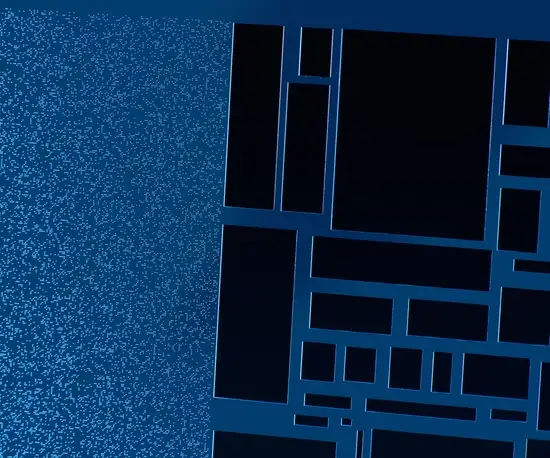 FLEXINITY® connect
FLEXINITY® connect offers a high-performance alternative to traditional materials such as silicon and copper-clad laminates for advanced packaging substrates. The combination of perfectly suited materials with exceptionally accurate dimensions lifts FLEXINITY® connect to the next level of semiconductor packaging.
CHARACTERISTICS
Tailored to handle the challenging demands of the advanced packaging industry, SCHOTT FLEXINITY® connect offers full design flexibility with the highest I/O counts and maximum end-product stability. FLEXINITY® connect combines the highest product performance with the lowest electrical loss and manufacturing costs.


YOUR ADVANTAGES
Full design freedom thanks to the flexible positioning of Through Glass Vias.
Straight hole shapes result in the lowest electrical resistance.
Fast volume manufacturing process on large panels enables the highest I/O counts at the lowest costs.
Adjusted thermal expansion for highest product yield and reliability.
Large cavities with frames to embed your devices.
Low dielectric constant to lower-end product power consumption.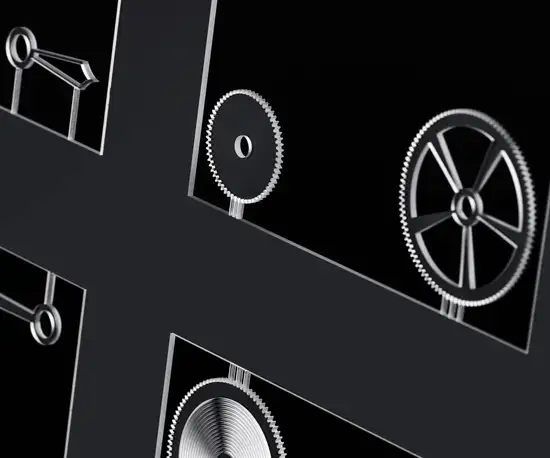 FLEXINITY® mini
SCHOTT FLEXINITY® mini offers a portfolio of high-precision specialty flat glass in small dimensions between less than 10 mm and 1 mm, all with tight tolerances and outstanding edge quality. Delivered in an innovative frame, FLEXINITY® mini provides the option for simple, tool-free singularization, as well as through holes with high geometrical tolerances.
CHARACTERISTICS
Prompted by the opto-electronics and consumer industries, SCHOTT FLEXINITY® mini offers high strength, ultra-wide design flexibility, and superb quality in miniature form. As well as high geometrical accuracy and homogeneous edge cosmetics, FLEXINITY® mini can be provided with µ-scale through-structures. The convenience of in-frame delivery also gives customers the ability to clean and coat the glass quickly and cost-effectively.


YOUR ADVANTAGES
Breathtakingly small detached glass parts between less than 10 mm and 1 mm.
Near-unlimited geometrical variation combined with high precision.
Dimensional and freeform tolerance of +/-10 µm in dimensions down to a few millimeters.
Option for µ-scale through-holes.
High homogeneity in edge quality with minimal chipping.
Option for in-frame delivery for simple cleaning and coating.