Decorative Fiber Optic Lighting
Creating the ideal lighting to set the perfect stage isn't easy, especially when working in demanding environmental conditions such as high temperature or humidity. SCHOTT Decorative Fiber Optic Lighting systems use fiber optics to deliver smart solutions for eye-catching applications.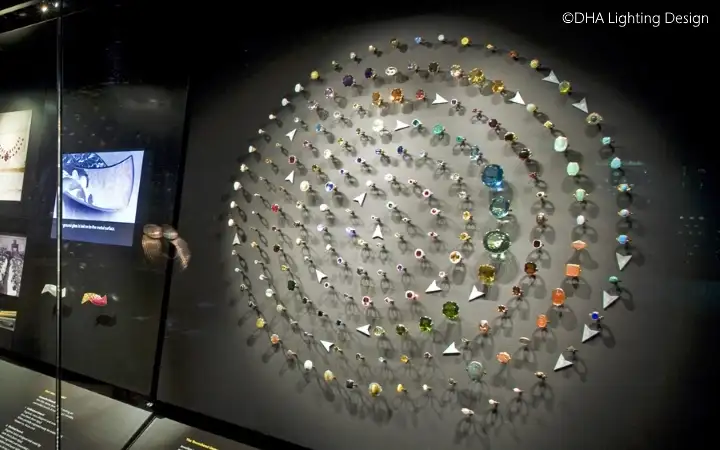 Museum showcases
Natural light without harmful UV wavelengths or IR radiation is a must when illuminating precious museum exhibits. Glass optical fibers from SCHOTT transport the light from source to display with almost zero impact on color temperature or CRI, and can be configured to deliver very precise illumination with maximum effect.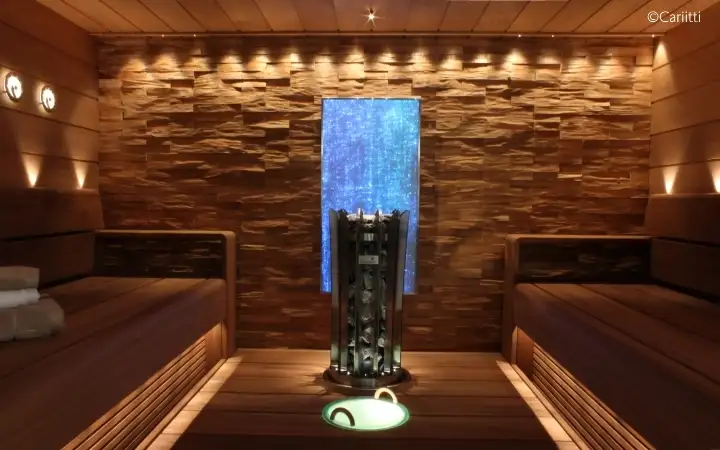 Saunas and spas
What's more relaxing than sitting in a sauna or spa while gazing at a beautifully lit ceiling that resembles the night sky? Dive into a compelling illusion using SCHOTT's heat- and humidity-resistant fiber optic cables, and elevate your sauna experience to the next level.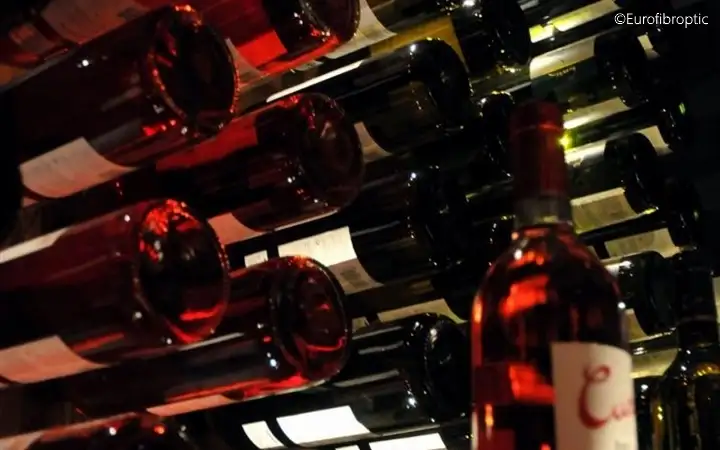 Retail showcases
Lighting is a vital factor in the retail sector and plays a significant role in maximizing the effectiveness of your showcases and display cases. With low maintenance, cost-effectiveness, and absolute longevity, SCHOTT's showcase solutions create an exciting retail ambience to make precious gems shine and sparkle more brilliantly.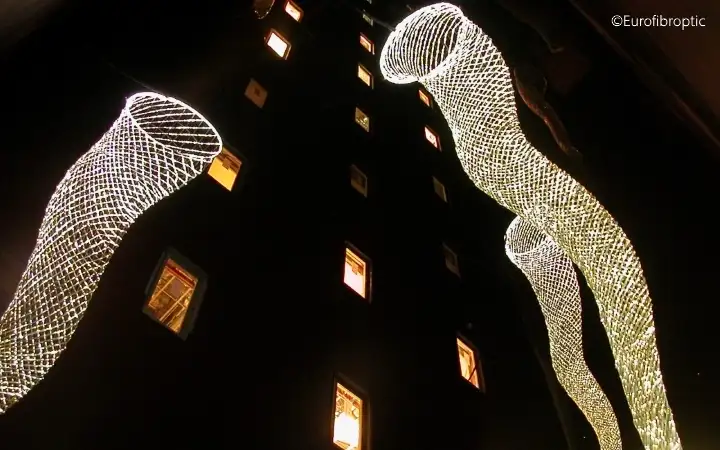 Decorative architecture
Lighting is an essential factor for decorative architecture as it creates a unique atmosphere and brings out the best in colors, shapes and materials. Light can be used to highlight details, heighten experiences and create shadows and reflections, with SCHOTT fiber optic light cables enabling bursts of creativity and flexibility.