Chiller Door Systems for Cabinets
SCHOTT has been working in the area of chiller door systems for over four decades, and is now a market leader in commercial refrigeration for retail stores, discount chains, convenience stores and petrol station shops. With logistic services and key market insight, we provide the full range of support.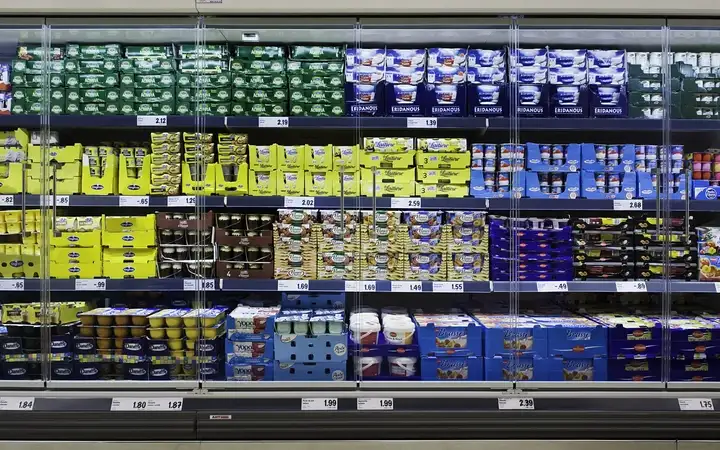 Chiller door systems for new cabinets
SCHOTT has years of experience in working with manufacturers of chiller cabinets, supplying a wide range of custom-made glass door systems built to highly precise and unique specifications. We will work with your preferred manufacturer to produce individual systems adapted to the design and features of your refrigeration unit, offering high reliability and quality across the entire range, as well as a smooth and easy assembly process.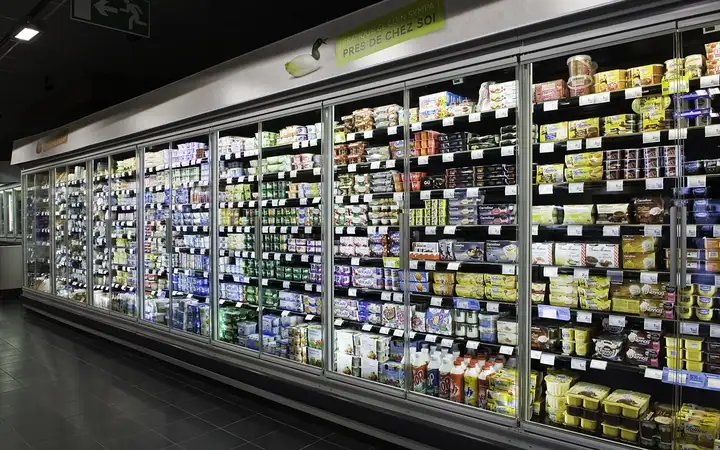 Retrofit for chiller cabinets
SCHOTT retrofit door systems are designed for energy-efficient use in installed cabinets. An attractive choice for open chiller cabinets, retrofitting is a smart solution for cost effectiveness, with a combination of short investment payback time and energy savings of up to 65 %. The wide range of SCHOTT Termofrost® systems available means that fitting is quick and easy, with a short mounting time supporting smooth installation.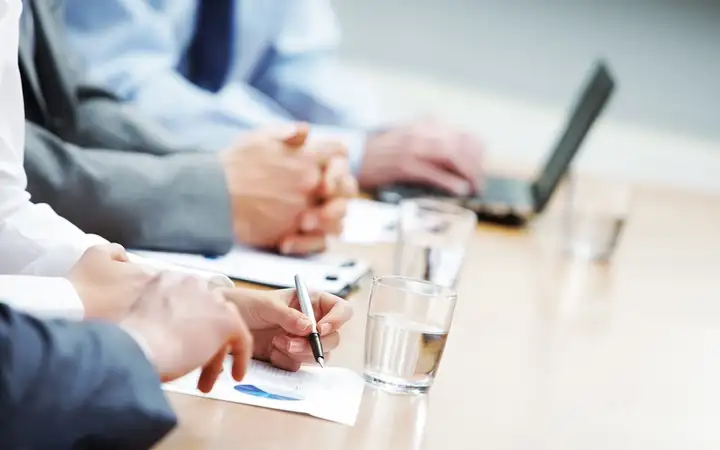 Co-development
SCHOTT is committed to advise and assist all customers, and for individual solutions we offer co-development programs that provide innovative and exceptional glass covers for refrigeration units. Working closely with our partners, we can develop specific concepts, realize joint prototypes, test prototypes in our own lab, and execute field tests before launching the final product. This approach offers key differentiation from your competitors.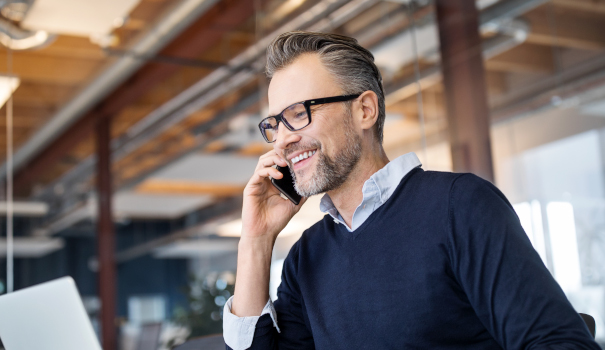 Marek Czapiewski