Ambient Light
SCHOTT® SideLight, MultiLight and LuminaLine ambient light platforms generate highly customizable and cost-effective contour lighting, following the lines of vehicle interiors. SCHOTT's Ambient Lights also create stunning effects in exterior contour and accent illumination.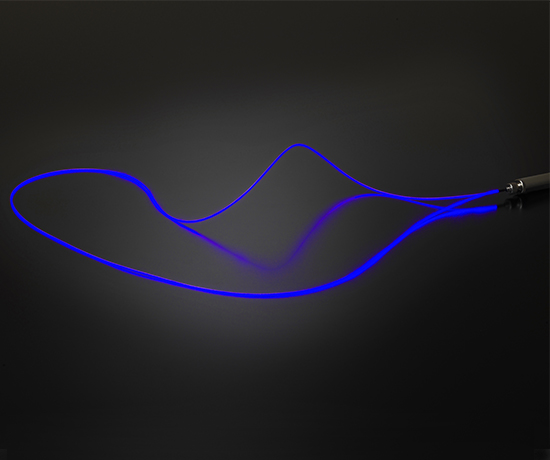 SCHOTT® SideLight (Standard) fibers
SCHOTT® SideLight (Standard) solutions can be shaped to follow the profile of any vehicle exterior or interior, creating a contemporary, streamlined look. Function matches form: powered by an LED or laser light source, the light guides offer high luminance uniformity and dependable color stability even over several meters.
CHARACTERISTICS
Our SideLight patented glass fiber optics technology has both interior and exterior applications, for instrumentation, door panels, center consoles, the glovebox, ceiling and exterior running board. Its extraordinary bendability allows it to comfortably sit in the tightest corners of a car's interior, however limited the space is. Robust as well as attractive, SideLight guides feature the qualities of fiber optics: they are waterproof and resistant to harsh conditions, including ultraviolet light, chemicals and salt.

YOUR ADVANTAGES
Easily shaped for a contemporary, streamlined look.
High luminance uniformity and color stability.
Resistant to ultraviolet light, chemicals and salt.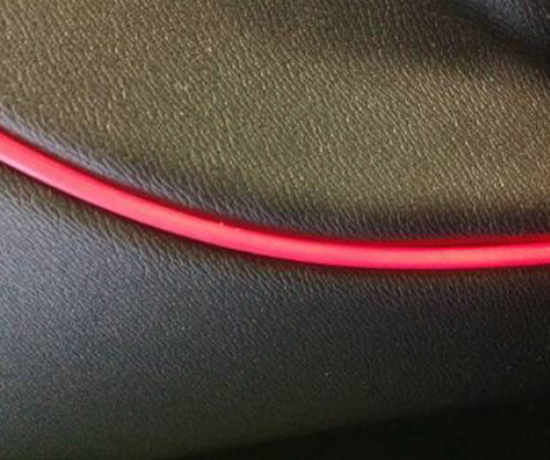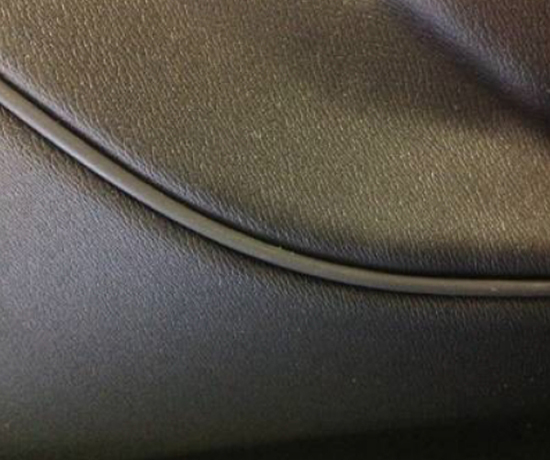 SCHOTT® Colored SideLight fibers
SCHOTT® Colored SideLight solutions offer all the design and function benefits of the SideLight (Standard) variant. Yet aesthetically, Colored SideLight fibers offer something extra: special colored sheathing to create individual accents with the help of light.
CHARACTERISTICS
Available in black, red or silver, this sheathing generates fascinating color contrast, suits both day- and night-time applications, and easily adapts to any structural or design feature – from seat fabric to plastic panels. For example, black sheathing creates a beautiful red contour when illuminated.

YOUR ADVANTAGES
Colored sheathing to create individual accents.
Available in black, red and silver.
Allows seamless day designs and illuminated night designs.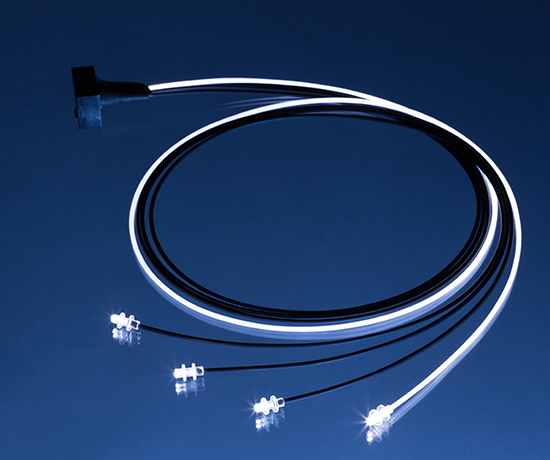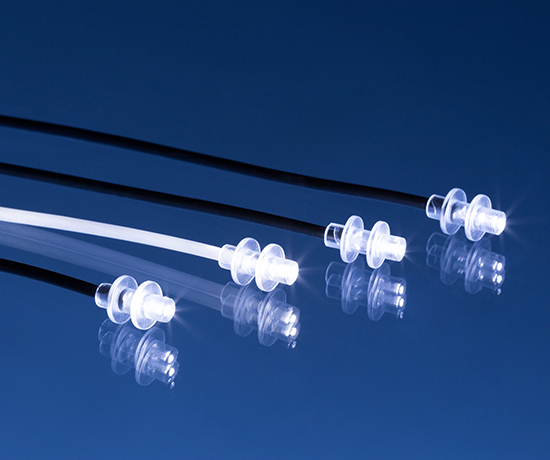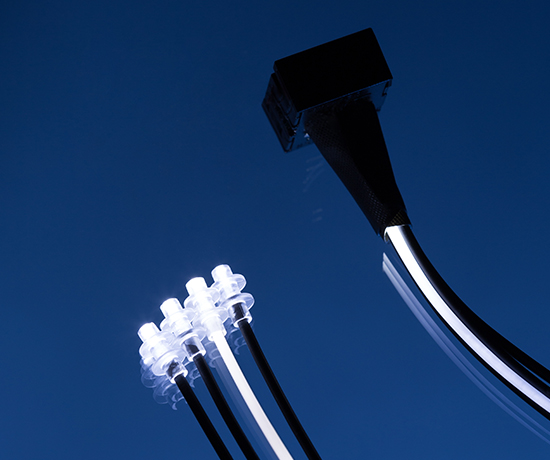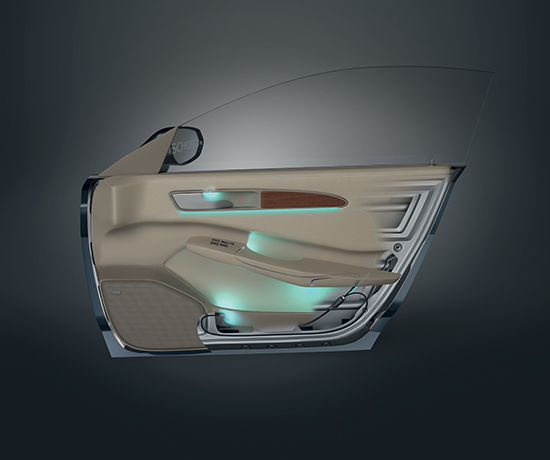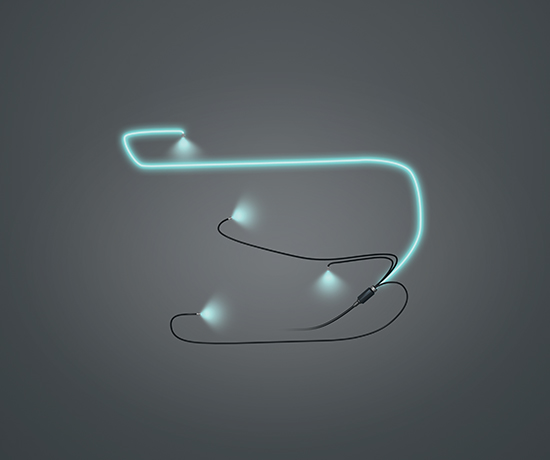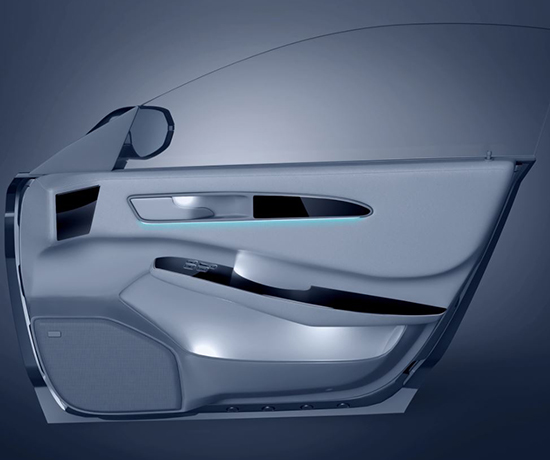 SCHOTT® MultiLight harness
This beautiful lighting solution offers elegantly contoured illumination to fit the curves of any contemporary car interior. The customizable harness is illuminated by a single light source, maximizing efficiency and providing even color distribution throughout the vehicle.
CHARACTERISTICS
The adaptable platform provides contour lighting, spotlighting or a smart combination of both, for instrument panels, door panels, center console, glovebox and map pockets. The number and length of lighting branches can be customized to create a highly individual interior atmosphere that follows the lines of every design detail, offering a choice of configurations for ambient illumination and instrumentation and reading lights. The MultiLight approach simplifies integration into the vehicle's structure, reduces maintenance by combining functions, and improves heat management thanks to the reduction of light sources to a single element.

YOUR ADVANTAGES
Harness illuminated by a single light source.
Provides both contour lighting and spotlighting.
Reduced maintenance and improved heat management.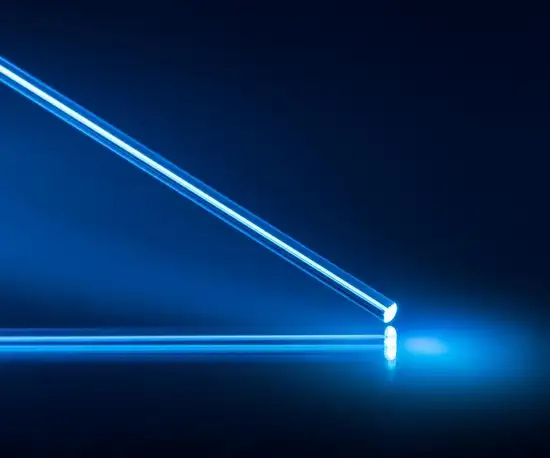 SCHOTT® LuminaLine
SCHOTT® LuminaLine is a patented technology using glass fiber optics to answer the high demand for automotive interior and exterior lighting applications. In combination with low power LEDs, high brightness lighting effects can be created that are visible even under daylight conditions. LuminaLine has been recognized with the German Innovation Award 2018 and the "Red Dot: Best of the Best" award.
CHARACTERISTICS
At the heart of the aesthetic lighting concept stands a glass composite light guide. It consists of a glass fiber and a thermally toughened clad. With its high mechanical strength and resistance, LuminaLine fosters durability and low maintenance costs. It can be installed by an easy plug and play method and comes in customized diameters.

YOUR ADVANTAGES
High, reliable luminosity in all colors.
Homogeneous light and high color stability.
Chemically inert.
Resistant to high UV, humidity and heat up to 400°.