Smart & stylish: SCHOTT unveils new high-tech solutions for modern kitchens at AWE 2023
Thursday 27 April 2023 , Shanghai , China
SCHOTT is shaping the future for kitchens in China with high-tech solutions made of glass and glass-ceramics
The extremely durable SCHOTT® CleanPlus coating minimizes cleaning efforts up to 96 percent by repelling spills and dirt from the glass surface
The glass-ceramic CERAN Luminoir™, which recently received the AWE Award 2023, enables connected cooktops with brighter lighting designs and reduces production complexity for appliance manufacturers
In recent years, SCHOTT has become an important pioneer for home appliances in China. At the Appliance & Electronics World Expo (AWE) 2023, the international technology group will present the latest innovations to meet kitchen trends. With CleanPlus, SCHOTT brings a new coating to the Chinese market that helps with cleaning, leaving more time to enjoy cooking. Moreover, the new high-tech material CERAN Luminoir™ offers limitless possibilities for dynamic cooktops and lighting design, including digital displays and control elements – and has brought SCHOTT its second AWE award. AWE visitors can explore the new SCHOTT products at the Shanghai New International Expo Center, booth 1E21 and 1C31.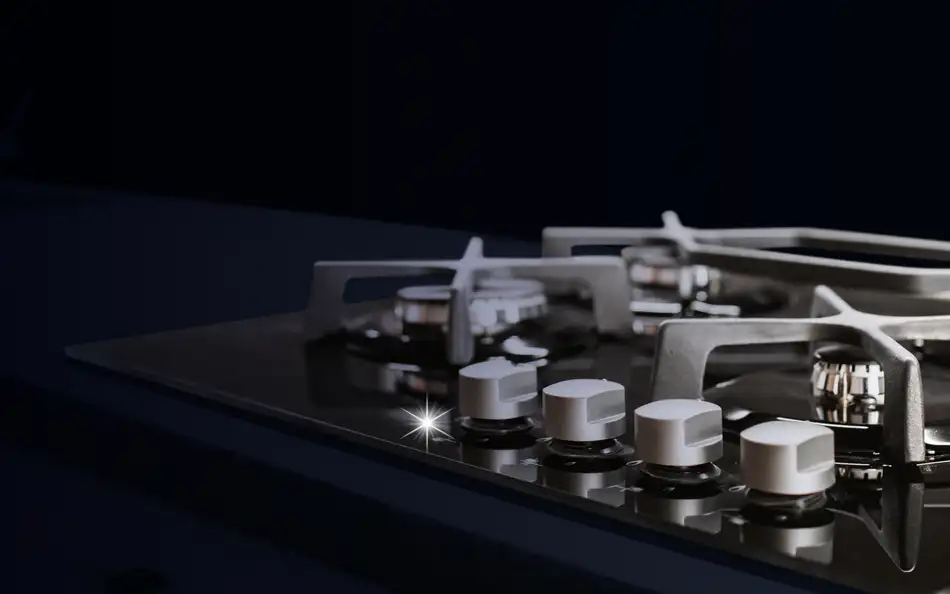 Glass plays a key role in everyday life. It serves as a packaging solution for medications to care for people's health, as a cover to protect electronic devices, and as a key component in advanced home appliances. Due to its versatile properties and outstanding performance, the material enables smart and healthy living at home, making appliances more stylish, safe, and easy to maintain.
Enjoy cooking. Forget about cleaning.
SCHOTT's latest innovations will help to make kitchen work easier for consumers: The advanced easy-to-clean glass coating SCHOTT® CleanPlus for gas cooktops minimizes the time and effort consumers spend on cleaning – according to tests in our R&D center by up to 96 percent. And it saves on cleaning agents too. The only thing they need is a damp cotton cloth. The invisible transparent, hydrophobic, and oil-repellent coating prevents stubborn grease and other cooking residues from adhering to the glass surface. It is less prone to fingerprints and water stains, and it is extremely durable and can withstand high temperatures up to 250°C on a gas cooktop.
"Our customers strive to differentiate their products in the market with outstanding functionality and design innovations. With our SCHOTT® CleanPlus glass hobs, we enable both," states Iris Yang, Director Sales & Marketing Home Appliances at SCHOTT Suzhou. "Besides the easy-to-clean coating, we can also integrate lighting solution or our SCHOTT® DuoDesign technology into the cooktop, to create unique and exciting looks."
When it comes to cleanliness, SCHOTT has not only improved its products made of glass and glass-ceramic. Just recently, the company added a special cleaning agent to its product range: The original SCHOTT CERAN® Cooktop Cleaner is specially designed to keep CERAN® glass-ceramic cooktops fresh and shiny. Free from microplastics and harmful chemicals, it is the perfect cleaning agent for healthy living.
Setting new lighting trends for cooking
Electrification and digitalization are redefining modern kitchens in China. With its next generation glass-ceramic, SCHOTT CERAN® is at the forefront of these trends. Thanks to its new material formula, the deep black, but extremely translucent glass-ceramic CERAN Luminoir™ makes integrating lighting solutions into the cooktop even easier. In addition to exciting optical effects, its possibilities include digital features like intuitive control elements, recipe displays on the cooktop, or visual elements connecting the cooktop with other smart kitchen devices.
"Unlike previous glass-ceramics, CERAN Luminoir™ has a uniform high transmission over the entire range of visible light and acts like an optical gray filter," explains Dr. Jörn Besinger, Head of Product Management & New Business Development at SCHOTT CERAN®. White light can penetrate five times brighter through the glass-ceramic, with colors appearing more brilliant and contours even sharper. Instead of a slightly reddish shimmer on the cooktop panel, the new glass-ceramic looks deep black at any time of day, making it a real design statement in the kitchen.
In addition to opening new design possibilities for appliance designers, CERAN Luminoir™ also reduces the production complexity of smart cooktops. "Our new material formula helps our customers to save on production outlays. It helps them produce luminous and multicolored lighting features without additional filter layers," explains Ken Deng, Sales and Marketing Director of SCHOTT CERAN® in China.
With more than 200 million units sold, SCHOTT CERAN® has set standards for the entire industry for over 50 years. "We are honored to receive the AWE Award for the second year after 2021. With CERAN Luminoir™ our experts have reached a huge milestone in research and development that will bring much more 'excitement on top' to kitchen counters around the world. Being also recently named Brand of the Century for the fourth time in 2022, we are excited that our glass-ceramic will support the rapidly modernizing Chinese home appliance market as well," states Deng.
Limitless design possibilities to support family design
Manufacturing around 70 million glass panels each year, SCHOTT is supporting the home appliance and kitchen industry in bringing their ideas to life on glass. "Besides smart home appliances, we see a clear trend towards high-end products, which makes for an elegant and modern aesthetic throughout the entire kitchen," explains Yang. So-called "family designs" ensure a coherent look for all the glass fronts on appliances like baking ovens, gas hobs, extractor hoods, and dishwashers giving the kitchen a completely new look.
SCHOTT will present several never-before-seen designs at AWE, ranging from fascinating metallic effects to modern patterns and natural wood and stone prints on glass: SCHOTT® MetalLook combines the look of stainless steel with the advantages of glass whereas SCHOTT® DuoDesign allows for stunning three-dimensional visual and haptic effects thanks to its durable double-side screen printing technology on both sides of the glass.
While SCHOTT will present new patterns as well as metallic effects realized with these technologies at its AWE booth, leading home appliance brands like Haier, and Rinnai will already highlight some of the latest design options realized via the SCHOTT technologies in their brand-new kitchen series at AWE. "As a development partner, we are working closely together with our customers to bring new looks and technologies into serial production and finally to kitchens in China," says Iris Yang.
As the inventor of specialty glass with over 130 years expertise in glass melting and processing, SCHOTT offers end-to-end solutions for home appliance brands around the globe. The factory and R&D center in Suzhou, China supports home appliance manufacturers such as BSH, Haier, Fotile, Rinnai, and Mijisupplying high-value products and services for modern kitchens in China.
More about SCHOTT in the kitchen
More about CERAN® Luminoir
SCHOTT® DuoDesign and MetalLook
More about SCHOTT® CleanPlus
More about SCHOTT easy-to-clean solutions
SCHOTT CERAN® is a registered trademark of SCHOTT AG.
Pioneering. Responsibly. Together.
These attributes characterize SCHOTT as a manufacturer of high-tech materials based on specialty glass. Founder Otto Schott is considered its inventor and became the pioneer of an entire industry. Always opening up new markets and applications with a pioneering spirit and passion – this is what has driven the #glasslovers at SCHOTT for almost 140 years. Represented in over 30 countries, the company is a highly skilled partner for high-tech industries: Healthcare, Home Appliances & Living, Consumer Electronics, Semiconductors & Datacom, Optics, Industry & Energy, Automotive, Astronomy & Aerospace. In the fiscal year 2022, its 17,200 employees generated sales of 2.8 billion euros. SCHOTT AG is owned by the Carl Zeiss Foundation, one of the oldest foundations in Germany. It uses the Group's dividends to promote science. As a foundation company, SCHOTT has anchored responsibility for employees, society and the environment deeply in its DNA. The goal is to become a climate-neutral company by 2030.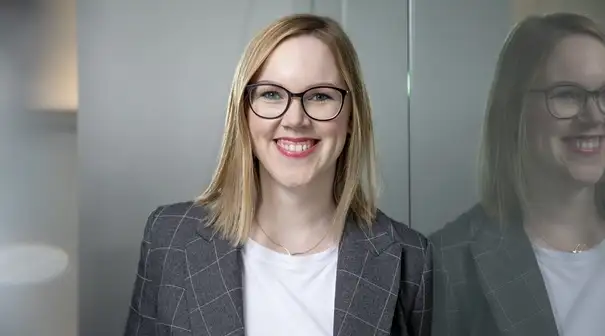 Lea Kaiser
PR & Communications Manager