SCHOTT launches production of amber pharma glass in India to meet increasing demand
Tuesday 14 March 2023, Jambusar, India
Strategic move increases availability of borosilicate glass variations to manufacturers of pharma packaging in India and Asia
EUR 75 million (approx. INR 660 Cr) invested across three years to double SCHOTT's pharma tubing capacities in the region
The expansion will create 150 additional jobs in India
To meet the increasing demand in Asia, SCHOTT invested 75 million euros (approx. INR 660 Cr) over the last three years to expand its pharma glass production in India. The Gujarat-based facility is the company's manufacturing hub for borosilicate glass tubing, a high-quality material that is converted to pharmaceutical containers, such as vials, ampoules, or syringes, to store life-saving drugs. This expansion contributes to the Indian government's vision of further strengthening India as a global pharmaceutical hub, while also supporting Germany's commitment to increasingly invest in India – as recently agreed upon by Chancellor Olaf Scholz and Indian Prime Minister Narendra Modi. At the official opening event today, local government officials, business unit executives, and pharma industry representatives celebrated the start of a new production of FIOLAX® amber pharmaceutical glass tubing. With this move, manufacturers of drug containment solutions in in the region can now receive SCHOTT's complete portfolio of pharmaceutical glass tubing produced in India. Amber glass is used to store light-sensitive medications such as antibiotics or chemotherapeutic agents. The local production will also improve availability, planning reliability, and cost efficiency for pharmaceutical converters.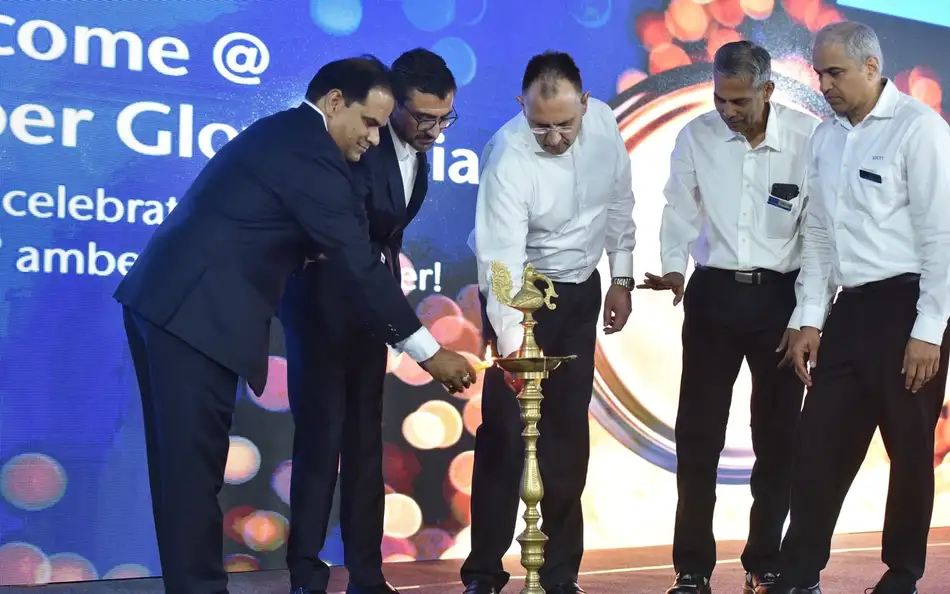 "As part of our strategy to manufacture close to our customers, we are enabling their growth plans by ensuring a sufficient regional supply of high-quality pharmaceutical glass tubing," says Dr. Patrick Markschläger, Executive Vice President of SCHOTT's Business Unit Tubing. Since breaking ground for construction of the expansion in 2021, the company has achieved its first milestone: "We have been a reliable partner for the healthcare industry in India for decades and are pleased to expand our local footprint even further. We would like to thank the local authorities and our partners for making this project a success," explains Pawan Shukla, Managing Director of SCHOTT Glass India.
Comprehensive product portfolio meets highest quality standards
As a global leader in pharmaceutical glass manufacturing, SCHOTT offers a wide range of products and services to help store injectable medications safely. The company's FIOLAX® borosilicate glass portfolio has been the gold standard for pharmaceutical packaging for more than a century. "We combined Indian and European state-of-the-art technologies with local skills to manufacture premium quality borosilicate glass tubing. This unique mix allows us to offer specifications that meet the high standards of the international pharma industry," states Shukla. SCHOTT's facility in Jambusar uses automation, big data, and smart manufacturing technologies such as perfeXion® to detect even the tiniest deviations in the glass tubing, enhancing quality above the industry standard.

Links:
More about FIOLAX® pharmaceutical tubing
More about perfeXion®

Trademarks: FIOLAX® is a registered trademark of SCHOTT AG.
Pioneering. Responsibly. Together.
These attributes characterize SCHOTT as a manufacturer of high-tech materials based on specialty glass. Founder Otto Schott is considered its inventor and became the pioneer of an entire industry. Always opening up new markets and applications with a pioneering spirit and passion – this is what has driven the #glasslovers at SCHOTT for almost 140 years. Represented in over 30 countries, the company is a highly skilled partner for high-tech industries: Healthcare, Home Appliances & Living, Consumer Electronics, Semiconductors & Datacom, Optics, Industry & Energy, Automotive, Astronomy & Aerospace. In the fiscal year 2022, its 17,200 employees generated sales of 2.8 billion euros. SCHOTT AG is owned by the Carl Zeiss Foundation, one of the oldest foundations in Germany. It uses the Group's dividends to promote science. As a foundation company, SCHOTT has anchored responsibility for employees, society and the environment deeply in its DNA. The goal is to become a climate-neutral company by 2030.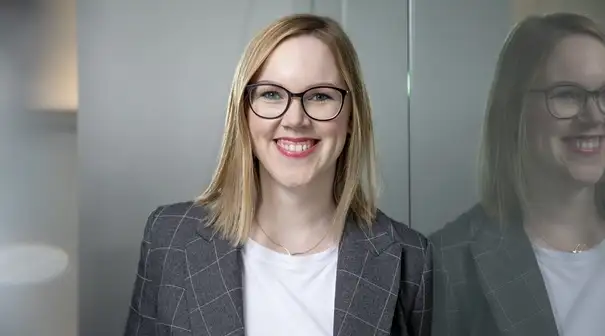 Lea Kaiser
PR & Communications Manager