SCHOTT enters PPA with CleanMax for Wind Solar Hybrid Project
Friday 24 March 2023, Mumbai, India
This unique Power Purchase Agreement to procure 5.5 MW is part of the German Technology Group SCHOTT's global commitment to achieve climate neutrality by 2030, as well as India's aim to reduce carbon emissions to 45% within the same deadline.
The Agreement will significantly reduce carbon emissions in an otherwise energy-intensive glass production facility.
The international technology group SCHOTT has entered into an agreement with CleanMax Enviro Energy Solutions, Asia's leading C&I renewable energy company for purchasing green energy from a 5.5 MW renewable energy (Wind – Solar hybrid) project in Babra, Gujarat, India.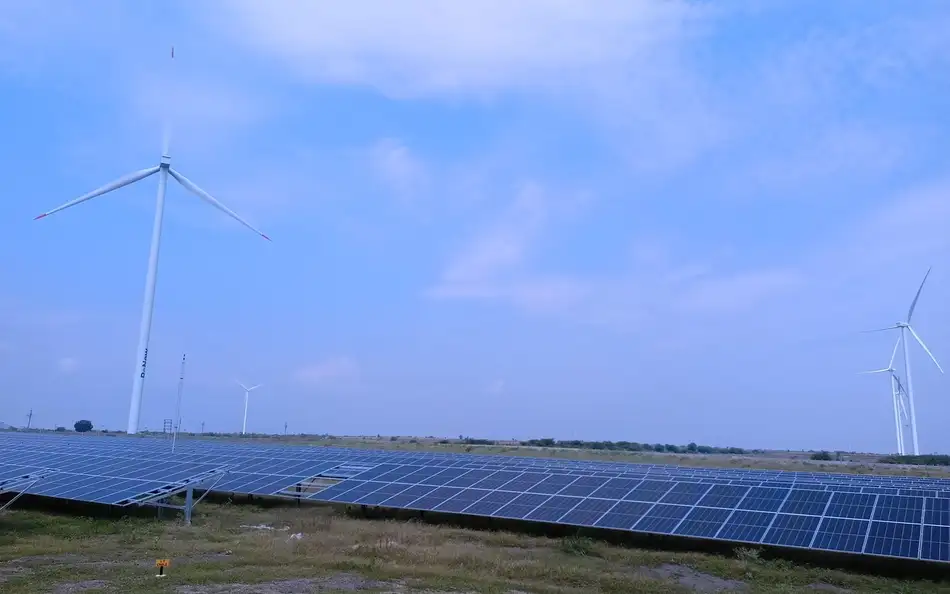 The green energy will be utilized to run SCHOTT's operations at its glass tubing factory in Jambusar, Bharuch, Gujarat. This agreement comes under the aegis of SCHOTT's commitment to becoming climate neutral across its production by 2030. To switch its electricity supply to 100% green energy, SCHOTT is also relying on power purchase agreements (PPAs). PPAs are contracts with operators of renewable energy plants, such as wind or solar farms.

CleanMax will set up and operate a hybrid power plant with a capacity of 3.6 MW Wind and 1.9 MW Solar and supply power to SCHOTT's glass facility in Jambusar, Gujarat (India).

Kuldeep Jain, MD CleanMax, said, "CleanMax strives to be the sustainability partner of choice for corporates and companies. This PPA with Schott is another feather in our cap and we are proud to aid the sustainability efforts being undertaken at."

Welcoming this move, Pawan Shukla, Managing Director SCHOTT Glass India, said, "We are very proud to have signed this PPA with CleanMax as a part of our global commitment to become climate neutral. Apart from the fact that this will reduce our energy cost by a significant percentage, it is our valuable contribution to India's aim to reduce carbon emissions by 45% by the end of 2030".

The 5.5 MW Wind – Solar hybrid project will lead to carbon abatement of approximately 16,000 tons CO2 equivalent annually. This is equivalent to planting 420 trees or taking 2,750 cars off the roads. This project capacity is part of a larger wind solar hybrid farm being developed by CleanMax in Babra, Gujarat. The overall capacity of the CleanMax wind solar hybrid farm will stand at 400 MW, leading to carbon abatement of more than 870,000 tons CO2 equivalent annually.
SCHOTT strategy: Four action fields for climate neutrality
In 2020, SCHOTT had announced its plan to become climate neutral across its production by 2030. The company wants to achieve its goal of climate neutrality through an action plan with four pillars. It is focusing on technology change in addition to switching to 100% green electricity. Another field of action is improving energy efficiency. The last step in the company's plan is compensating its remaining emissions. The company has launched important projects to develop more climate-friendly melting technologies.

Specialty glass production requires a lot of energy. To manufacture pharmaceutical glass tubing, or protective smartphone cover glass, SCHOTT requires temperatures of up to 1,700° Celsius to melt the raw materials for glass. Its melting furnaces have primarily relied on fossil fuel natural gas. They consume the largest share of energy at SCHOTT, and therefore cause most of its carbon emissions.

At the start of the Zero Carbon program, SCHOTT's global emissions were around one million tons of carbon dioxide equivalents (CO2e). By 2022, the company has reduced its carbon emissions by more than 60%, despite an increase in energy consumption due to production facilities' high-capacity utilization and the construction of new ones.
CleanMax is Asia's leading renewable energy company in the C&I (commercial and industrial) sector with 1GW of operating renewable assets. We pioneered the 'Energy Sale' model for rooftop solar in India in 2011 and focusing on the vision of being the sustainability partner of choice for corporates, today, we work with more than 350 corporates for their renewable energy requirements.

CleanMax operates some of the best managed renewable energy assets including rooftop solar projects, solar farms, wind farms and wind solar hybrid farms. At present, CleanMax operates 600+ MW of large-scale solar and wind farms for supplying clean energy to its corporate customers. CleanMax has also installed 600+ rooftop solar projects for corporates, with a total rooftop solar operating capacity of 350+ MW across India, UAE, and Thailand.

With clientele spanning sectors such as Automotive, Education, Pharmaceuticals, FMCG, and Information Technology, the company develops projects on a turnkey basis, providing power on a per-kWh basis, under long-term Power Purchase Agreements, at rates cheaper than prevailing grid tariffs.

CleanMax develops projects, providing cheaper-than-grid clean power without any upfront investment from its customers. CleanMax has a highly skilled and professional team spread across India, Middle East, and South-East Asia.

CleanMax was the first Indian company to win the prestigious Transformational Business Awards 2018 by Financial Times (FT) and International Finance Corporation (IFC) in Achievement in 'Transformational Infrastructure' category. CleanMax has been recognized by the Ministry of New Renewable Energy (Government of India) with National Excellence Awards for the Rooftop Solar Developer and Rooftop Solar EPC Player in 2016.
Pioneering. Responsibly. Together.
These attributes characterize SCHOTT as a manufacturer of high-tech materials based on specialty glass. Founder Otto Schott is considered its inventor and became the pioneer of an entire industry. Always opening up new markets and applications with a pioneering spirit and passion – this is what has driven the #glasslovers at SCHOTT for almost 140 years. Represented in over 30 countries, the company is a highly skilled partner for high-tech industries: Healthcare, Home Appliances & Living, Consumer Electronics, Semiconductors & Datacom, Optics, Industry & Energy, Automotive, Astronomy & Aerospace. In the fiscal year 2022, its 17,200 employees generated sales of 2.8 billion euros. SCHOTT AG is owned by the Carl Zeiss Foundation, one of the oldest foundations in Germany. It uses the Group's dividends to promote science. As a foundation company, SCHOTT has anchored responsibility for employees, society and the environment deeply in its DNA. The goal is to become a climate-neutral company by 2030.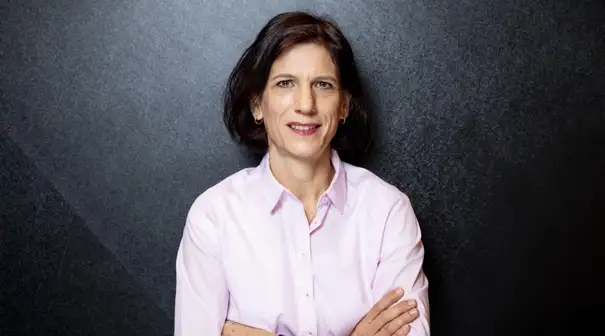 Christine Fuhr
Communications Manager