Made in Mainz: SCHOTT doubles production capacity for pharmaceutical tubing
Tuesday 14 June 2022 , Mainz , Germany
New tubing tank is another milestone in the company's pharma growth strategy to secure pharmaceutical drug containment supply
40 million euro investment will create 100 new jobs
Minister President of Rhineland-Palatinate Malu Dreyer acknowledges SCHOTT's important contribution to the healthcare system
The SCHOTT technology group inaugurated a new melting tank for pharmaceutical tubing in Mainz today. With a 40 million euro investment, including several million euros in federal funding, the company is meeting the increasing global demand for glass tubing used in drug containment solutions. "The expansion will help to secure the long-term production base of pharmaceutical glass for the German and European pharmaceutical industry," explained SCHOTT CEO Dr. Frank Heinricht to the Minister President of Rhineland-Palatinate, Malu Dreyer, the Mayor of Mainz, Michael Ebling, and additional guests of honor. "The new tank is an important milestone in our growth strategy and will double the production capacity for glass tubing at the site in Mainz." The increase in production will create 100 new jobs, with 50 directly at SCHOTT. Every year, billions of vials, ampoules, cartridges, and syringes, which allow medications to be safely stored, are made from pharmaceutical tubing.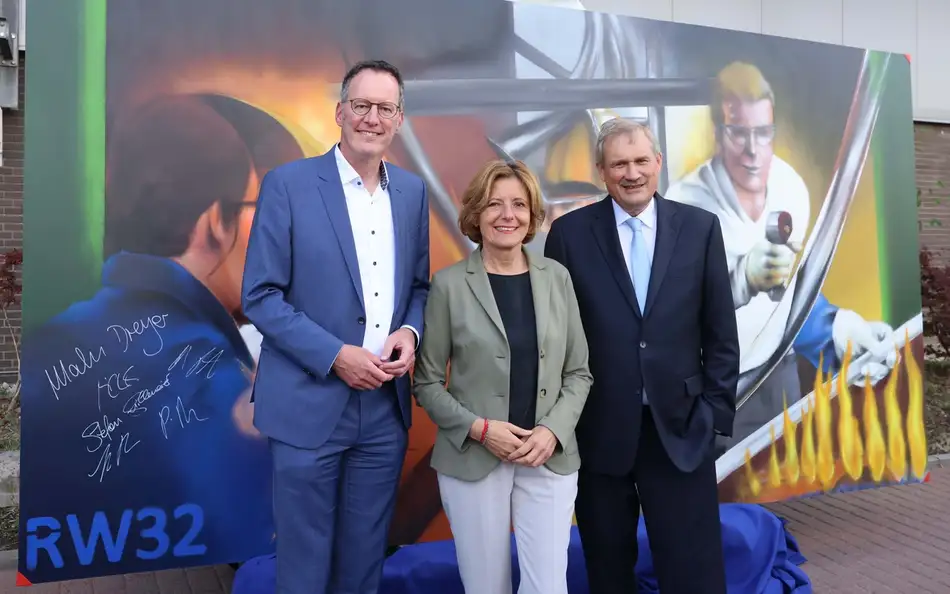 "I am very pleased to be here today for this special occasion," said Minister President Malu Dreyer in her welcome speech. "It is great to see how our companies from Rhineland-Palatinate – especially SCHOTT – are helping overcome the Corona pandemic and ensuring Europe's medical supply chain security. This makes me proud as Minister President because it shows that Rhineland-Palatinate is an attractive location with a home and a future for many strong, imaginative companies that also mutually benefit each other. It also shows that the state government is setting the right industrial policy framework in times of transformation."
Glass tubing made from SCHOTT's borosilicate glass meets the high-quality requirements of the pharmaceutical industry and is the gold standard for safely storing pharmaceutical drugs. "During production, the quality of every piece of tubing is thoroughly c using state-of-the-art inspection technology and all data is recorded in detail. As a result, only perfect tubing will leave the factory," said CEO Dr. Heinricht during the event.

FIOLAX® glass tubing is highly chemically resistant, maintaining drug stability as it prevents interactions between the glass and the medication. Containment solutions made of pharmaceutical tubing from SCHOTT play an important role for vital vaccines and medications. These include, for example, mRNA drugs that can be used to treat individual types of cancer.

The pharmaceutical glass manufacturing facility in Mainz is part of a global SCHOTT production network. This includes the Mitterteich site in Bavaria, Germany and factories in India, China and Brazil. In recent years, the company has significantly expanded its production capacities for pharmaceutical tubing in Asia by commissioning additional tanks in India and a brand new plant in China.

Trademarks:
FIOLAX® is a registered trademark of SCHOTT AG.
Pioneering – responsibly – together
These attributes characterize SCHOTT as a manufacturer of high-tech materials based on specialty glass. Founder Otto Schott is considered its inventor and became the pioneer of an entire industry.Always opening up new markets and applications with a pioneering spirit and passion – this is what has driven the #glasslovers at SCHOTT for more than 130 years. Represented in 34 countries, the company is a highly skilled partner for high-tech industries: Healthcare, Home Appliances & Living, Consumer Electronics, Semiconductors & Datacom, Optics, Industry & Energy, Automotive, Astronomy & Aerospace. In the fiscal year 2021, its 17,300 employees generated sales of 2.5 billion euros. SCHOTT AG is owned by the Carl Zeiss Foundation, one of the oldest foundations in Germany. It uses the Group's dividends to promote science. As a foundation company, SCHOTT has anchored responsibility for employees, society and the environment deeply in its DNA. The goal is to become a climate-neutral company by 2030.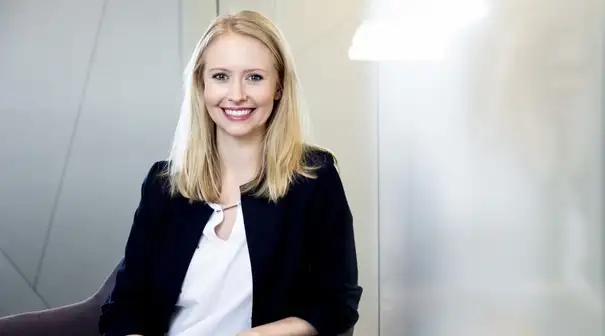 Joana Kornblum
Public Relations Manager