SCHOTT at AWE 2021: 'Bring your ideas to life. On glass.'
Tuesday 16 March 2021 , Suzhou , China
For the first time this year, SCHOTT Flat Glass will be showcasing various innovative solutions for tempered glass in home appliances at the Appliance & Electronics World Expo 2021.
As one of the world's top trade shows for home appliance and consumer electronics, AWE will attract over 1,000 exhibitors to Shanghai, China on March 23-25 to demonstrate their latest technology and innovations.
Joining them for the first time, SCHOTT Flat Glass will be located at Booth 5C55 in Hall 5.2.
As the market leader and global expert in processed flat glasses for home appliances, SCHOTT Flat Glass offers turnkey glass solutions for a wide range of home appliances and manufactures over 90 million glass panels each year. Having a global production and R&D network in 10 countries, the international technology group serves all major home appliance brands around the globe with their longstanding technical and innovation expertise. The factory and R&D center in Suzhou, China supports home appliance manufacturers in Asia with high-value products and services for the modern kitchen. SCHOTT is excited to demonstrate their vast range of design and functional innovations at the trade show.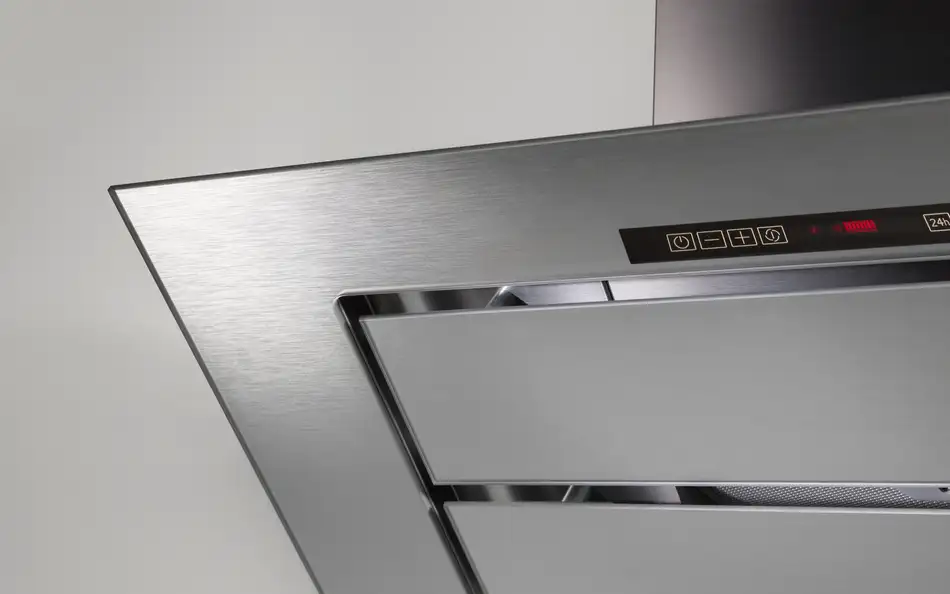 "AWE is the perfect platform to present our innovative solutions. We hope to inspire our customers by the various possibilities in a vivid way that they can observe, touch and feel." says Iris Yang, Sales Director of SCHOTT Flat Glass in Suzhou. "We are more than happy to support our partners to 'bring their ideas to life on glass'. We will also take the chance to learn and collect ideas for new developments."


Fusing design and function for innovative glass solutions
At the SCHOTT Flat Glass booth, visitors can experience a wide range of printing and coating solutions that offer new designs and functions on glass. The latest innovations focus on three key themes: distinctive look, family design, and functional innovations. This includes fascinating design options that give the modern kitchen a new look, realizing natural material effects on glass in a whole set of kitchen appliances and, following the company's sustainability efforts, various energy saving and easier-to-clean options for consumers.


From patented technology to fascinating design
SCHOTT® Duo Design realizes highly durable printing on both sides of the glass that is scratch and chemical resistant. This enables stunning visual and haptic effects such as 3D designs, matt-gloss contrasts, or the look and feel of natural materials, which can also be used in family design. SCHOTT® MetalLook combines the chic look of stainless steel with the advantages of glass and is available in different colors and brush pattern. It is easy to clean, and allows fine logos, display and touch functions on strong metal appearance.


Functional innovations for energy saving and easy-care
SCHOTT® CleanPlus is an advanced easy-to-clean treatment on the glass surface that minimizes the effort and time for cleaning. It is extremely durable and can be high-temperature resistant. Also on display are options that increase the energy efficiency of appliances, such as double-side heat reflective coating for inner oven doors that saves energy and reduces the temperature of baking oven doors. SCHOTT® Cool Print is a special ceramic ink, which is able to reduce the outer door temperature of pyrolytic ovens by reflecting more heat into the cavity.

"We are looking forward to the upcoming to AWE 2021 and having great discussions with the customers and experts about our products and processing technology," says Albert Chen, Managing Director of SCHOTT Suzhou and Shanghai. "This is the first time we will be exhibiting our Flat Glass product at this important trade fair, and we are really going to make the most of our time there."
Pioneering – responsibly – together
These attributes characterize SCHOTT as a manufacturer of high-tech materials for specialty glass. Founder Otto Schott is considered its inventor and became the pioneer of an entire industry. Always opening up new markets and applications with a pioneering spirit and passion – this is what has driven the #glasslovers at SCHOTT for more than 130 years. Represented in 34 countries, the company is a highly skilled partner for high-tech industries: Healthcare, Home Appliances & Living, Consumer Electronics, Semiconductors & Datacom, Optics, Industry & Energy, Automotive, Astronomy, and Aerospace. In the fiscal year 2020, its 16,500 employees generated sales of of 2.24 billion euros (US$ 2.49 billion). With the best teams, supported by the best digital tools, the group intends to continue to grow. SCHOTT AG is owned by the Carl Zeiss Foundation, one of the oldest foundations in Germany. It uses the Group's dividends to promote science. As a foundation company, SCHOTT has anchored responsibility for employees, society and the environment deeply in its DNA. The goal is to become a climate-neutral company by 2030.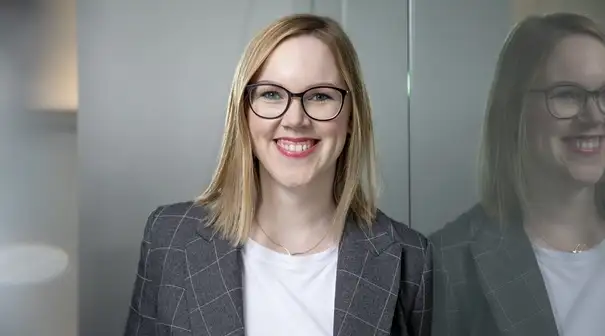 Lea Kaiser
PR & Communications Manager