TeDan Surgical Innovations: Advancing surgical access systems
TeDan Surgical Innovations, Inc. (TSI) is a global leader in surgical access systems with a specialty focus in spine, neuro, and cardiothoracic surgery. The company has developed a wide range of surgical access systems serving these clinical procedures. Located in Sugar Land, Texas, near Houston's world-renowned Medical Center, TSI's mission is to innovate and address evolving techniques in surgical access by providing high quality, state-of-the-art medical devices that address customer and market needs.

Ed Asturias, Vice President, Business Development at TSI, discusses the importance of precise surgical access in minimally invasive procedures, the company's approach to innovation, and the advantages arising from a multi-cultural perspective.
With over 25 years of product marketing and management experience in the medical device industry, Ed joined the TeDan Surgical Innovations team in 2017 to accelerate the growth of the company by building market opportunities through organized growth initiatives, industry partnerships and international market expansion programs. Prior to joining TeDan Surgical Innovations, Ed was the Global Business Director of Neuro/ENT Surgery with Carl Zeiss Meditec AG, headquartered in Germany. He is also served in leadership roles at American Medical Systems, Kyphon, Baxter, and Cardinal Health.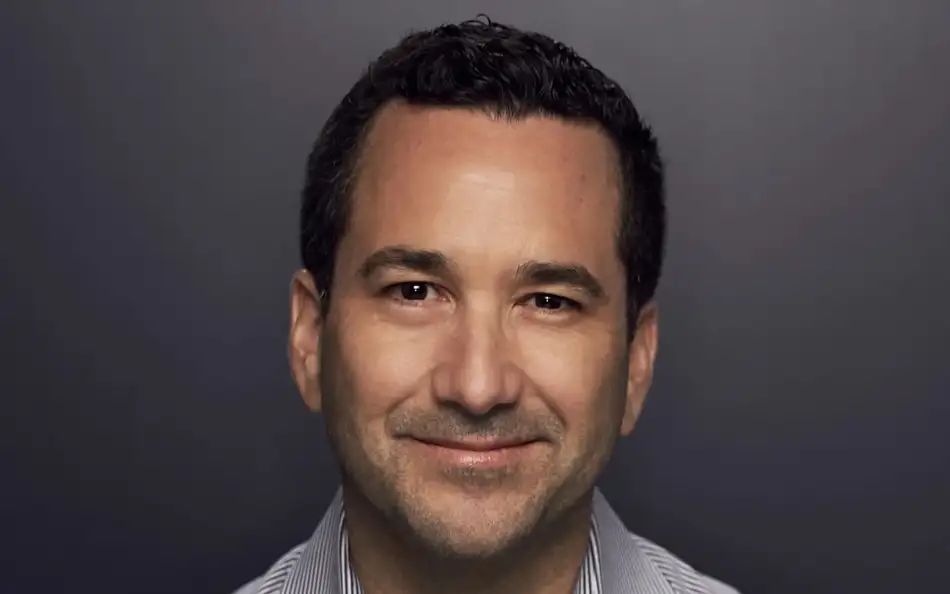 TeDan Surgical Innovations stands for innovation in surgical access and instrumentation. How do you envision the future of surgery in your specialty areas?
Surgical techniques will continue to evolve from open surgical access using 15 cm (~6 inches) incisions to more minimally invasive approaches of 2 cm (0.8 inch) or less. The intention is to minimize blood loss – accelerating patient recovery, while ensuring desired clinical outcomes. We're also seeing a greater influence of advanced patient imaging, an increasing use of neuro-monitoring modalities and the emergence of new approaches to the spinal column, all to enable surgeons a safe, less-invasive passage to the spinal column and the intervertebral disc. The same goes with cardiac surgery, which has evolved from large mid-line incisions, where "cracking" of the chest open was the norm, to minimally-invasive trans-thoracic access leveraging the aperture between two ribs to access the heart in mitral valve and vascular insufficiency repair in a less invasive fashion.

We also see a trend in technology bundling or the use of combined technologies through a single established platform continuing to be the norm as surgeons and hospitals seek cost efficiencies. This is compelling for us as we see ourselves as the center of surgical access. We are in a unique position to develop the surgical access eco-system where multiple existing and emerging technologies can come together and be deployed efficiently into the patient.

We understand surgical access to be much more intricate than just "metal components" used by a clinician to retract tissue. We continue to thoughtfully study unmet needs and numerous use cases to ensure that we innovate beyond what exists in the market today.
What are specific market trends driving innovation at TSI?
Our existing and emerging pipeline is founded on three innovation principles. Lowering costs to hospital institutions, enabling faster procedures, and delivering enhanced patient outcomes. The global trend to enabling a solid healthcare economics model is here to stay. In the US, value analysis committees (VAC) assess the value proposition that every single product enables greater efficiencies from an economic and patient outcome perspective. We are aware of this global trend and it is front and center in our innovation initiatives.

Every product we develop targets to carve out cost out of healthcare delivery. For example, we developed an anterior cervical distraction screw with a thread design that can be deployed into bone twice as fast as standard screws. A simple aspect like this one could save several minutes in a procedure, enabling greater efficiencies for a hospital not only from a cost-per-procedure perspective, but also allowing for more procedures per day or getting the staff out of the operating room faster.

Let's look at another example. In anterior cervical spine surgery, the surgeon retracts critical structures around the spine such as the esophagus and the trachea. Most retractor systems in the market simply retract and move tissue in an indiscriminate manner. We have developed a patented pivoting technology that enables retractor blade distal movement, which allows a more careful retraction of the trachea and the esophagus. 20 to 30% of patients suffer post-operatively from dysphagia or pain when swallowing, caused by the gross retraction of this critical and sensitive anatomy. We identified this unmet need and developed a solution to address it, contributing to patient outcomes when it comes to this common post-operative condition.
TSI has launched over 35 surgical access systems for spine, neuro, orthopedic, and cardiothoracic surgery since its foundation in 2006. What is special about your approach to innovation?
There has been a vacuum of innovation in surgical access. What makes us unique is that we focus exclusively in this area of application enabling us to comprehensively understand the clinical needs of every stakeholder that we serve. We do so by taking a careful look at every unmet need from end-to-end. Our development process is also focused primarily on business and technology readiness in a process which we call "fuzzy front end".

During this phase, we spend a lot of time understanding the clinical application, every clinical stakeholder requirement, the opportunity for innovation, among other commercialization factors — and all are evaluated to ensure we are ready to start a development project successfully. We are dealing with a multi-agent circle of stakeholders: surgeons and surgical assistants, hospitals as economic institutions, and of course the patients, all of whom need a careful look in the innovation process.

Our sole mission has always been to deliver cost-effective, innovative solutions streamlining access to critical anatomy and do so effectively. That has been a very simple formula that has allowed us to be the "go-to" surgical access company in the industry.
Redefining the Standard of Care

The Phantom XL3 Lateral Lumbar Surgical Access System transforms the lateral surgical retraction approach by eliminating instrumentation fiddle factor through the integration of unparalleled surgical access design elements – all with the focus of elevating the surgeon's armamentarium performance.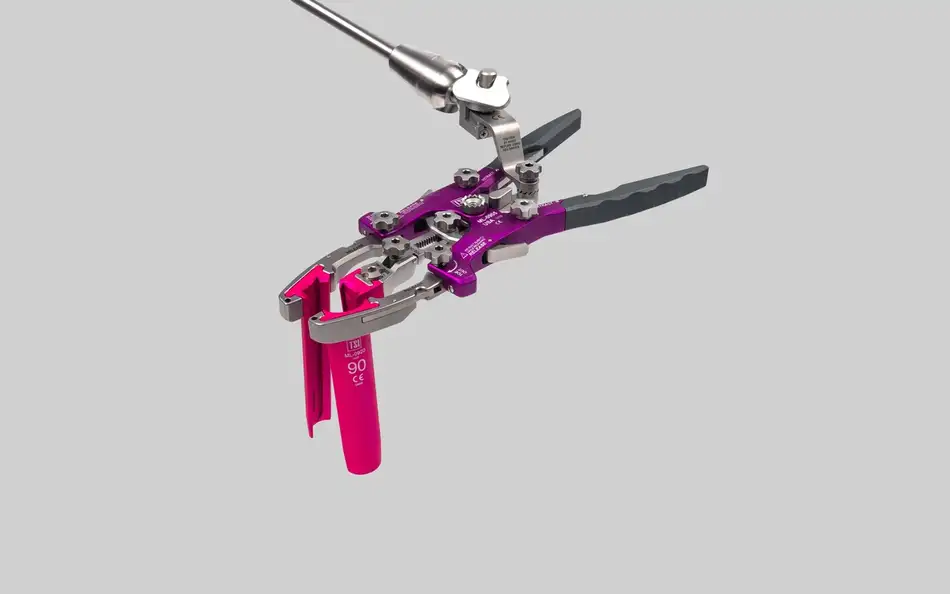 Why is proper illumination of the surgical site so important, for example when doing lumbar surgery?
One important, yet simple observation to remember is that surgeons cannot treat what they cannot see. As of today, surgeons have depended on surgical headlights, operating room lights or surgical microscopes using a high energy, high temperature Xenon light source. All of these approaches are state-of-the-art, yet fraught with potential clinical challenges, including shadowing of the surgical field or thermal tissue damage. All of these light sources are also outside or "exogenous" to the patient's anatomy with the surgeon's hands obstructing light exposure into the incision.

We identified this unmet need and leveraged our unique position at the center of the surgical access platform to develop a light cable solution deployed inside of the patient – thereby eliminating the light shadowing challenge. We also wanted this to be a safe solution and elected to leverage a cold LED light source connected to the fiber optic light cable, virtually eliminating the risk of tissue damage associated with high-energy light sources.
Which role do reusable versus disposable components play for TSI?
We believe that sterile, single-use components such as light cables ensure their intended performance every time a surgeon opens the package. Hospital institutions also place value on performance efficiency for products where it makes sense and our surgical illumination is one of those technologies. Consistent and reproducible illumination of the surgical field is a key success factor to surgical outcomes.

We see our continued focus in evolving our business model from a uniquely capital equipment company to one offering a complete access solutions suite — combining both surgical access systems and consumable, single-use devices. The retractor system is at the center of the surgical platform and we are focused on leveraging it to deploy other technologies which support the surgical access application. We have already started this mission with our fully-integrated illumination platform and we have other product concepts in the pipeline which will further utilize the retractor and its blades as a delivery device for complementary technologies.
TSI employees can boast strong cross-cultural experience. One of the founders is German and you have lived in Germany, too, working for ZEISS, the sister company of SCHOTT. How does cultural diversity give your company an advantage?
We like to take a global approach in product innovation and how we reach our customers worldwide. We understand that there are different market dynamics and healthcare systems globally. For example, we offer comprehensive, all-inclusive surgical access systems for the US market, yet we have also have developed product solutions focused on the basics of surgical access for emerging markets where capital acquisition funds may be reduced – we termed these systems "Essentials" highlighting the nature of the offering. In these cases, we focus on simpler, more directed offerings that meet local demands.
On a more personal note: What fascinates you about your work?
I have been very fortunate to have been part of organizations driven with the mission to change the practice of medicine through innovation. This mission always gets me up in the morning over the years as what we do everyday changes people's lives around the world. I feel so fortunate that I have been part of teams that have contributed to healthcare solutions with this compelling mission in mind.

Text: Dr. Haike Frank, SCHOTT
All photos: TeDan Surgical Innovations
May 20th, 2021