Material with a double soul
When it comes to designing lamps, characteristics like visual comfort, performance, quality of light are essential. Ettore Cimini, CEO at Lumina Italia srl, speaks on their cooperations with SCHOTT and Foster + Partners and on the challenging and fascinating aspects of working with glass.
Ettore starts working on Lumina as a child, during the summer break, helping in the workshop and in production. After completing his technical studies, before enrolling at the University, he began working in the technical office as a mechanical designer. The untimely death of his father Tommaso Cimini, in August 1997, forced him to interrupt his studies and devote himself to the family business with his brother, Andrea. In 2007 Ettore decides to take over Lumina, acquiring the majority and focusing on the product.He still leads the company today with the same passion and enthusiasm.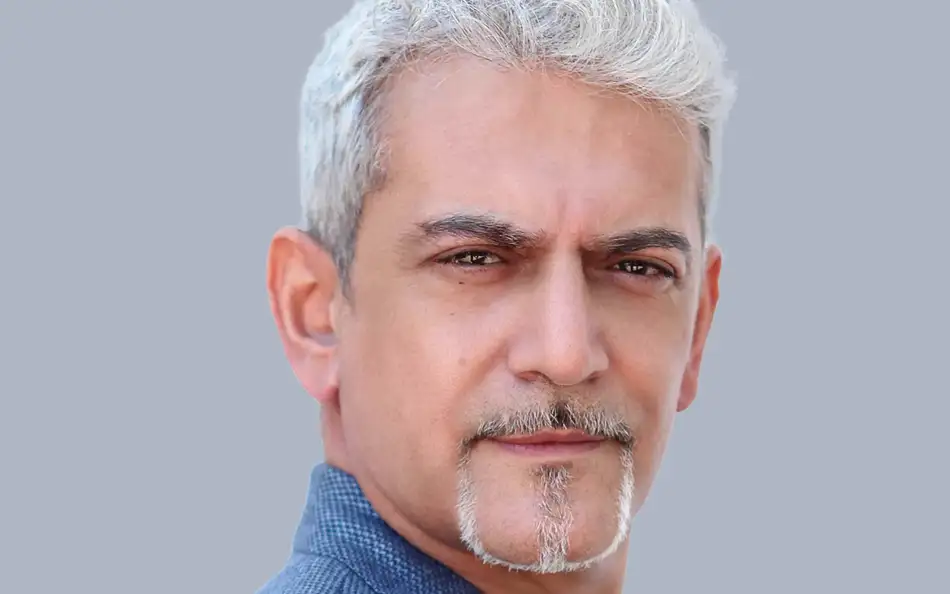 Mr. Cimini, what is your philosophy at LUMINA?
In Lumina, we love developing products that last over time and whose form and function reach an ideal synthesis. Lamps that are lightweight in structure and made with precision engineering. Nothing more, nothing less. Our know-how is at the service of design, which is why we've built trustworthy relationships with designers and architects of international renown.
Since when do you have the design cooperation with Foster + Partners, the famous architects and designers, and how did it start?
The English studio had known and used Daphine, our icon, in their projects for many years until they conceived Flo – with fluid and essential lines. They thought of us and contacted us. We met for the first time in 2009 and, after Flo creation (produced since 2010). We have shared many ideas and projects, some of which have become products that we have, in the following years, included in our catalogue.
A result of this cooperation are the products Eva and Eve. Is there a special story of these products that you can share with us?
Eva was born to be produced in a limited number of copies (40 pieces) for a Foster + Partners project in Hong Kong. However, as soon as we turned on the first prototype we immediately fell in love with it and decided to make it available to all our customers.
Which are the most important aspects for the construction of a lighting product?
The most important aspects are certainly those related to light: visual comfort, performance, quality of light. The second aspect is the durability of the product, which is a consequence of our design and production choices, the choice of noble materials is essential. This is why we are proud of using plastic only where it is strictly necessary, mainly as an electrical insulation.
What fascinates you as a designer about the material glass?
Glass is a material that man has been using for 5000 years. At the beginning, it was used only as a seal due to its extraordinary aesthetic properties. Thanks to the continuous evolution of fusion techniques and silicon mixtures, its use has expanded throughout history until today where the word "glass" is no longer enough to define its applications and fields of use. As a lighting designer, I consider glass an exceptional material for both its aesthetic aspect, and even more for its physical properties: glass allows you to refract or reflect light, you can diffuse it, you can filter it, you can concentrate it, and you can even fold. The fact that it is not easy to work with makes the challenge even more fascinating.
Is the fragility of glass a challenging or more a beauty aspect for you?
I believe that glass has a double soul, an aesthetic and a functional one, which will always go hand in hand.
Why did you choose DURAN® glass tubing from SCHOTT for the construction of Eva & Eve lamps?
We choose for our customers the best materials and technologies available on the market. Eva was immediately born to be an exclusive product: we wanted the best glass tube for our customers and we chose SCHOTT.
What are the most important features of the glass for you?
Transparency and therefore its purity, its resistance in combination with its limits, precision in production and processing.
DURAN® is a registered trademark of the DWK Life Sciences GmbH.
June 9th, 2021