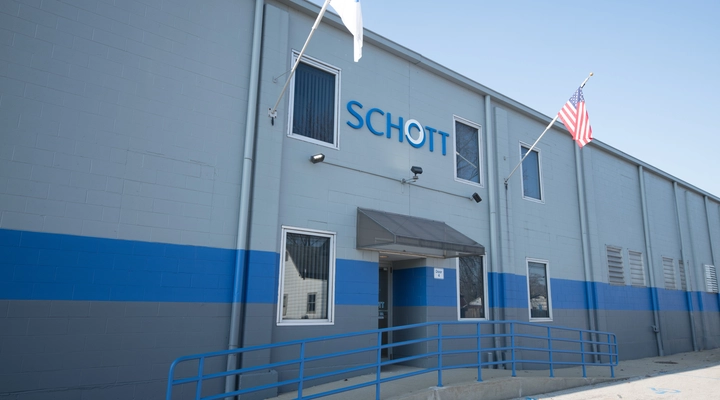 SCHOTT Vincennes
Vincennes, Indiana is the home of SCHOTT North America's Home Tech business unit, which processes and finishes the famous SCHOTT CERAN® glass-ceramic cooktop panels for the home and commercial appliance market.
A cornerstone of the local community
At SCHOTT Home Tech we are committed to creating value and driving innovation by understanding our customers' challenges and providing solutions that exceed expectations. Our leadership brands and products help customers stay ahead of the competition and ahead in the market.
Since 1989, the Vincennes facility has produced the CERAN® glass-ceramic cooktop panels. SCHOTT is one of the largest employers in town, with over 320 employees. Many families have more than one employee working for SCHOTT. With many ties to the Vincennes community, employees provide supplies and support to local food banks and other community organizations. SCHOTT CERAN's history makes it one of the many ties Indiana has to the space industry. These include Apollo 1 astronaut Gus Grissom from Mitchell, Indiana; NASA Apollo software engineer Margaret Hamilton from Paoli, Indiana; Purdue University-educated Apollo 11 astronaut Neil Armstrong and many others. This legacy continues as SCHOTT Vincennes leads with the use of the latest manufacturing technology and processes.
320
employees at SCHOTT Vincennes
1989
was the year the plant was funded
SCHOTT CERAN®
the world-famous glass-ceramic cooktop is processed and finished at SCHOTT Vincennes
Markets and Applications
Within the Home and Living market, major kitchen appliances for residential and commercial applications have taken center stage in connected living and smart design. SCHOTT CERAN® glass-ceramic cooktops produced in Vincennes, provides appliance manufacturers with an intelligent, multifunctional cooking surface that keeps up with design trends now and in the future. We believe there is plenty of room for new ideas that make future everyday life around the cooktop even easier, more inspiring and more enjoyable.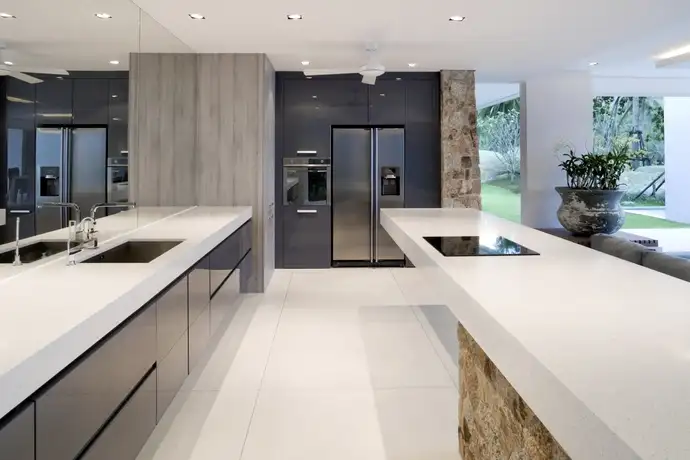 Products
As the original glass-ceramic, SCHOTT CERAN® is manufactured without the heavy metals arsenic and antimony. A choice of material colors, traditional black, transparent or white glass-ceramic is available to suite different lifestyles and kitchen designs. CERAN® is also robust, temperature-stable, and suitable for all heating technologies, electric, gas and induction. SCHOTT Vincennes, also processes SCHOTT CERAN® cooktop panels with coatings, cut-outs, decorations and lighting integration. Bringing a new joy of cooking to kitchens everywhere.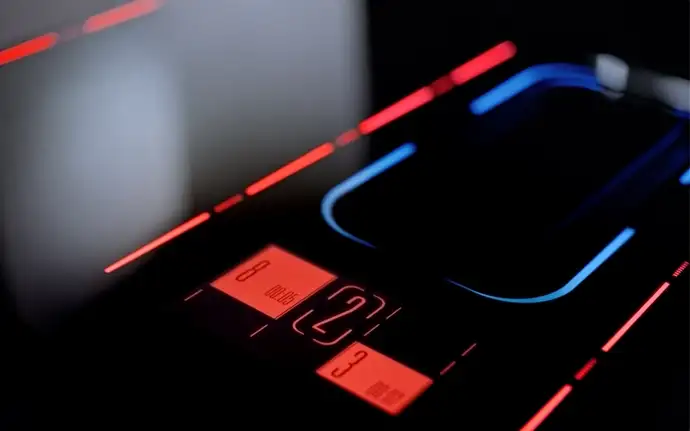 A historic city with a French twist
Vincennes, Indiana's oldest settlement, used to be the capital of the Indiana Territory. Although Vincennes has transformed over time, the French influence and farming culture is something locals are still proud of. Steps away from SCHOTT you will find The Red Skelton Museum of American Comedy. George Rogers Clark Historic National Park, a grand rotunda that houses a life-life, seven-foot-tall bronze statue of George Rogers Clark, sits along the lower Wabash River. Knox County Watermelon Festival pays sweet tribute to truly the best tasting watermelon you will ever eat.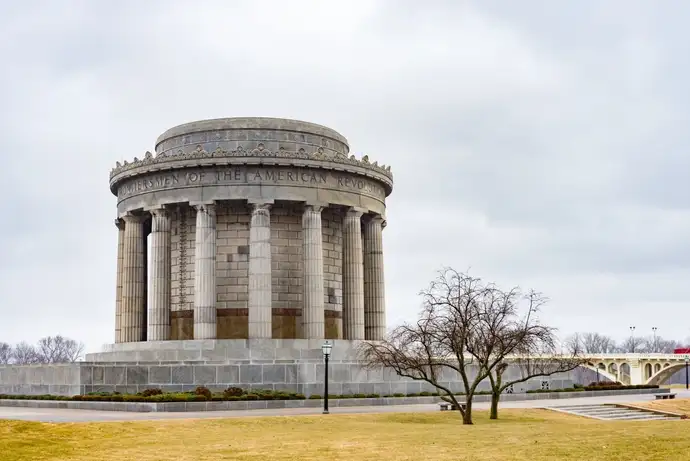 Contact us
To find out more about SCHOTT Vincennes and our work there, please fill out the contact form.
Contact us