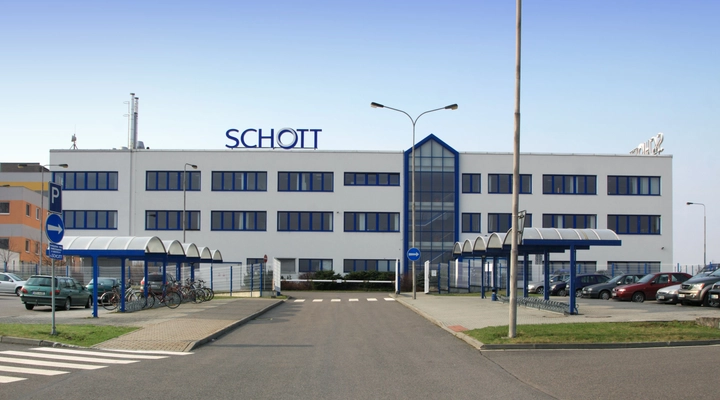 SCHOTT Lanškroun
The SCHOTT facility in the Czech Republic town of Lanškroun forms an important part of SCHOTT's Electronic Packaging operations. This site has become a major center for the production of glass-to-metal seals and other components, chiefly for use in the automotive industry.
Close cooperation for continuous growth
The foundation of SCHOTT Electronic Packaging Lanškroun s.r.o. resulted from cooperation between Tesla Lanškroun a.s. and SCHOTT Landshut, Germany. The company was incorporated in March 1993, with a focus on hermetic packaging solutions using SCHOTT's highly advanced glass-to-metal sealing techniques and other specialty glass technologies. Over the last 20 years, the Lanškroun site has grown to become an important location for the manufacture of components for automotive products, as well as the supply of reliable, advanced glass solutions for fields such as optoelectronics.
1993
was the year the plant opened.
571
employees work at SCHOTT's Lanškroun site.
1285
was the year the historic town of Lanškroun is believed to have been founded.
Markets and Applications
Since its foundation in 1993, SCHOTT Lanškroun has established itself as a prominent supplier for the automotive and optoelectronics industries, and built a formidable reputation for manufacturing hermetic packaging solutions that play indispensable roles in modern transport technology. The thermally and chemically resistant nature of SCHOTT's robust glass products makes them well-suited to demanding use in advanced automotive systems and optoelectronics. Our many years of expertise allows us to work with customers to find tailored solutions for their needs.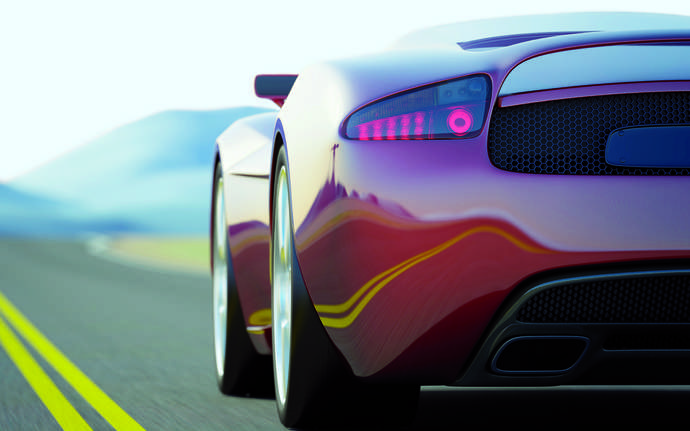 Products
SCHOTT has a global reputation for supplying advanced glass components for state-of-the-art automotive systems, with important products including feedthroughs and headers for airbag ignitors, and durable glass-to-metal seals for a wide range of lightweight and tiny life-saving sensors. SCHOTT glass at Lanškroun is also manufactured for use in high-performance battery lids. Meanwhile, the growing field of optoelectronics is also served by SCHOTT's renowned innovations, harnessing light to facilitate complex electronic systems in transport systems such as motor vehicles and aerospace.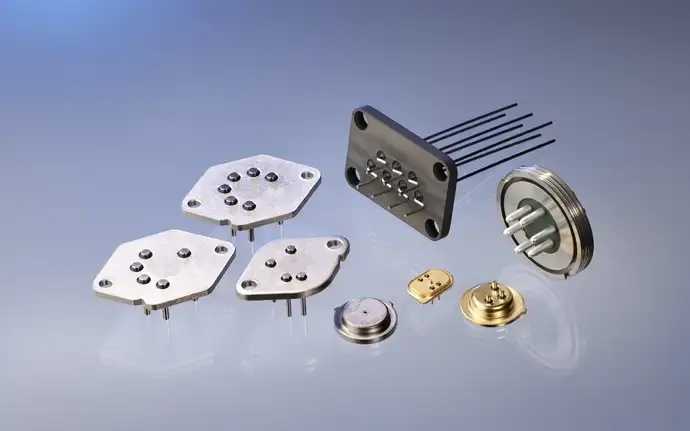 Rich history and natural beauty
The East Bohemian town of Lanškroun lies on the borders of the Bohemia and Moravia regions, below the foothills of the Eagle Mountains and on the upper stream of the Moravian Sazava river. With a population of just over 10,000, it is the administrative and economic center of the Lanškroun region. The town also boasts a rich history, having been founded in the second half of the 13th century. The nearby Lanškroun pond nature reserve was established in 1990 – shortly before the SCHOTT site was founded – and is an important nesting place for migratory birds, as well as being a popular beauty spot.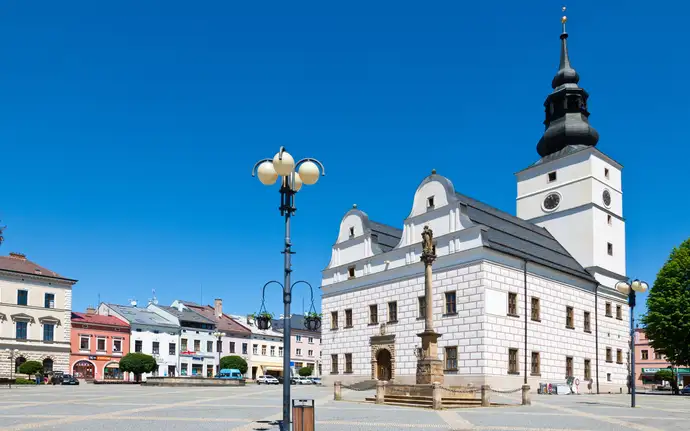 Contact us
To find out more about SCHOTT Lanškroun and our work there, please fill out the contact form.
Contact us