Wash and Ceiling Lights
Low maintenance and long-lasting, these high-quality LED-based lighting systems deliver stunning, stable illumination. The SCHOTT HelioJet® SpectrumCC solution offers an infinite choice of colors to create a mood-enhancing atmosphere in any aircraft cabin.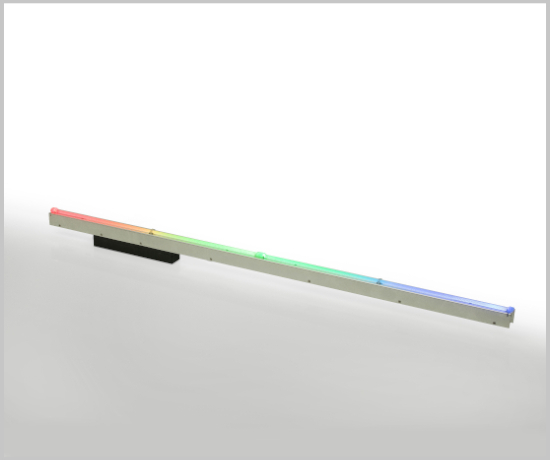 SCHOTT HelioJet® SpectrumCC cabin lighting system
Unlimited lighting scenarios are possible with the SCHOTT HelioJet® SpectrumCC system, thanks to its extraordinary ability to create 16.7 million amazing colors. In flight, the solution intelligently reflects the time of the day and even natural phenomena, with scenarios such as sunrise, sunset and the Northern Lights.
CHARACTERISTICS
The system is especially designed for perfect display of chrono-biological color scenarios, with a special sensor controlling the color of its LEDs to ensure an exceptionally stable and smoothly uniform wash of light throughout the aircraft cabin. When the colors of LEDs start to drift due to ageing or temperature fluctuations, the sensor automatically corrects them to the system's defined spectrum, so all the LEDs remain co-ordinated to the same color shade.
YOUR ADVANTAGES
MTBF of more than one million operating hours based on real flight data.
Homogeneous light distribution and constant high light stability.
Compatibility with all SCHOTT® HelioLine products.
Designed for use in new aircraft, as well as retrofit projects.
High compatibility with different aircraft and operating systems.