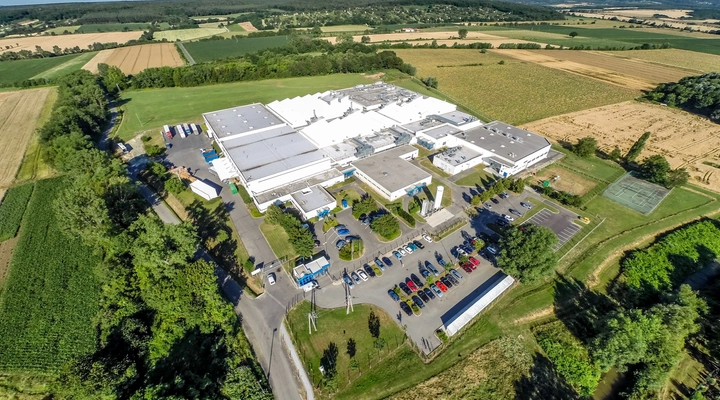 SCHOTT Lukácsháza
One of SCHOTT's key operational hubs in Europe is located in the Hungarian town of Lukácsháza. Since 1993 it has been a key focal point for the production of pharmaceutical packaging, and continues to expand its operations to keep SCHOTT at the forefront of global glass technology.
A key European center of excellence for SCHOTT
When SCHOTT established its operations in Lukácsháza in 1993, it was the start of developing a key hub for the production of pharmaceutical packaging. The manufacture of ampoules and vials began in 1995, with state-of-the-art production machinery installed, with the production of cartridges beginning in 2002. As the facilities were continually upgraded and developed, the premises grew to cover 26,000 square meters. Today, Lukácsháza is proud to be SCHOTT's European center of excellence for ampoules.
1995
was the year the Lukácsháza plant opened.
630
employees work at SCHOTT Lukácsháza.
26,000 m2
is the area covered by the Lukácsháza site.
Markets and Applications
Since its establishment in 1993, the Lukácsháza plant has become one of Europe's foremost centers for pharmaceutical packaging. This growth has been driven by the continuing high demand for the industry-leading product quality synonymous with SCHOTT. Clients do not just include Hungarian customers, but leading pharmaceutical companies around the globe.
The ampoules and cartridges produced here offer the highest quality for a range of applications, delivering robust, chemically resistant protection for medicines used in all kinds of fields, from the insulin treatment of diabetes to pre-filled syringes for the emergency services.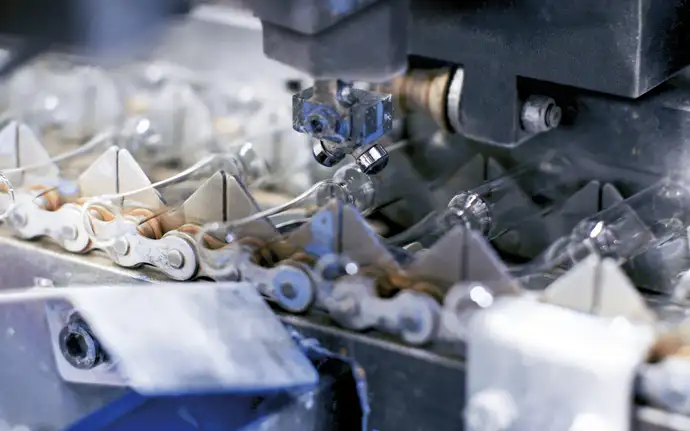 Products
Approximately 2.2 billion vials (1-30ml), ampoules (1-30ml), and cartridges are produced every year at Lukácsháza, with each one going through a rigorous process to ensure quality control. After shaping, the products go through a measuring line then, after a tension relieving step, they arrive at the site's neighboring packaging premises, where cosmetic compliance is carried out in accordance with international standards and the demanding requirements of SCHOTT customers. After packaging, a thorough inspection of critical dimensions is undertaken on every production line, using highly advanced camera systems.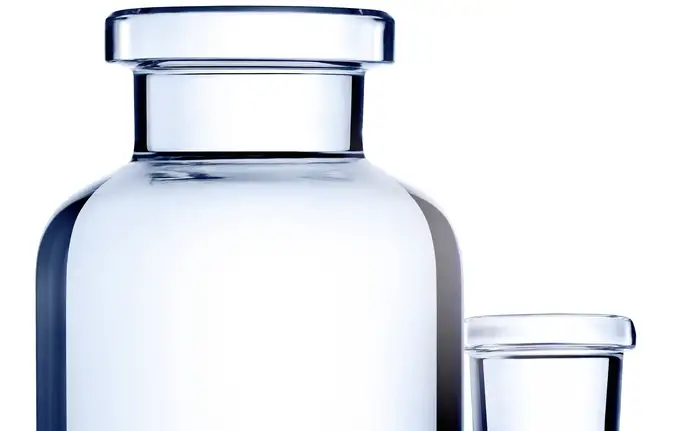 A rural location for a key operation
The Lukácsháza site is located at the western tip of Hungary, close to the border with Austria. While apparently remote, surrounded by hills and vineyards, it benefits from good transport links, lying 13 km north of Szombathely, 7 km south of Kőszeg, and flanked by the Gyöngyös stream and highway 87. The setting is characterized by a sub-alpine climate, clean air and beautiful scenery.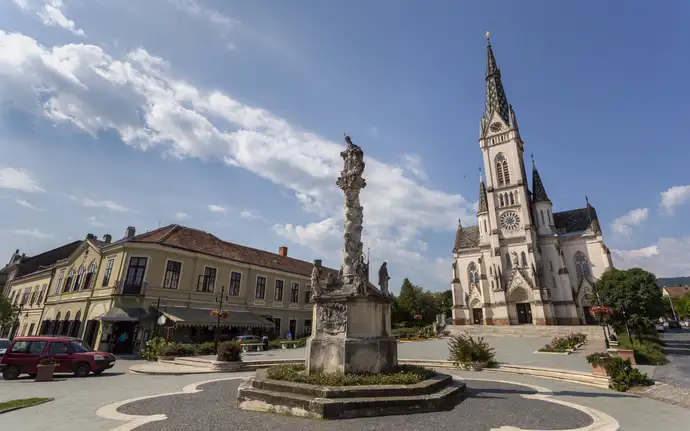 Contact us
To find out more about SCHOTT Lukácsháza and our work there, please fill out the contact form.
Contact us