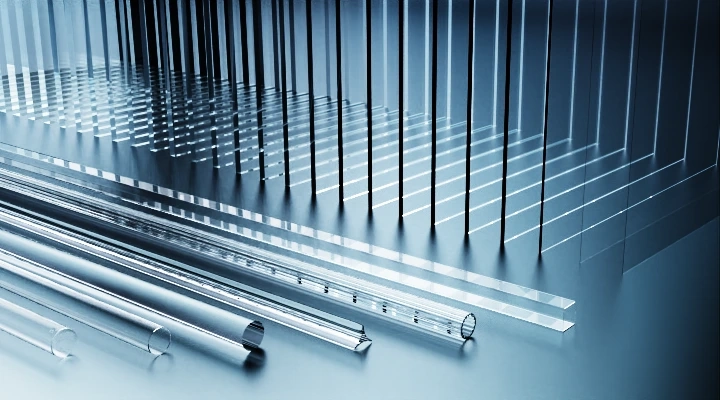 Borosilicate Glass
This type of glass was invented in 1887 by SCHOTT founder Otto SCHOTT. By adding a high proportion of boron oxide to silicon oxide, as an additional network former in a glass melt, borosilicate glass acquires several outstanding properties that make it ideal for demanding technical applications.
Borosilicate glass excels through the sum of its properties
Due to its composition, borosilicate glass has a number of remarkable technical properties. Thanks to its outstanding chemical durability, this special glass was used early on in chemical laboratories as the preferred material. Compared to soda-lime glass, borosilicate glass exhibits significantly increased scratch and abrasion resistance. The high thermal resistance allows this material to withstand extreme and fluctuating temperatures. At the same time, its high transmission and optical clarity provide excellent visual quality.
Outstanding chemical durability
High hydrolytic resistance and excellent resistance to acids are the distinguishing features of this special glass.
High thermal resistance
Provides exceptional resistance to thermal shock and temperature fluctuations due to low thermal expansion.
Excellent mechanical properties
Delivers significantly increased scratch and abrasion resistance.
Exceptionally high transmission
Provides excellent optical clarity and visual quality.