ViewPort®
Reliable analytical measurements are crucial to improve the safety, quality, and productivity of biomanufacturing. However, conventional testing methods can cause contamination and low yield, so SCHOTT developed process analytical technology (PAT) components – sterile ViewPort® sensor ports. The available product variants offer scalability from laboratory to production levels.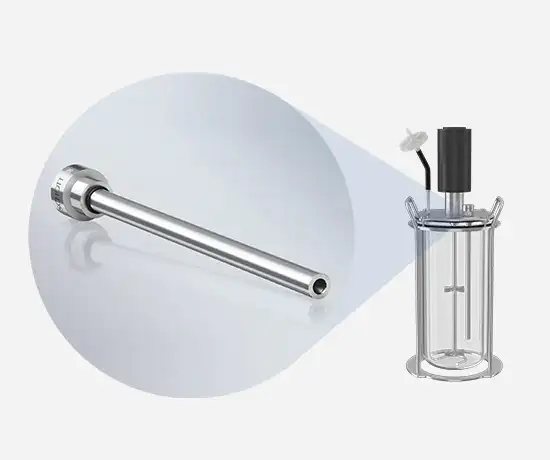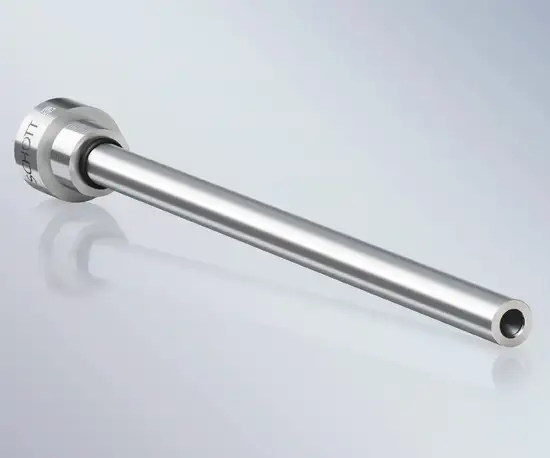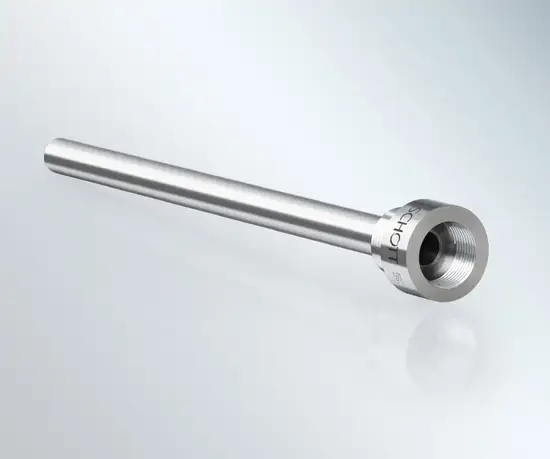 ViewPort® PG13.5
The ViewPort® PG13.5 variant is designed for multi-use glass bioreactors which are typically used for process development. It is safely and easily screwed to the standard PG13.5 port.
CHARACTERISTICS

This PAT component provides a sterile and safe interface for in-situ process monitoring with optical sensors. The ViewPort® PG 13.5 variant is autoclavable together with the bioreactor assembly.
The materials used are in accordance with pharma industry best practices.


YOUR ADVANTAGES
Enables in-situ measurements without the need to open the bioreactor, thus contributing to a reduced risk of contamination and optimized yield.
Allows to flexibly exchange probes during cultivation.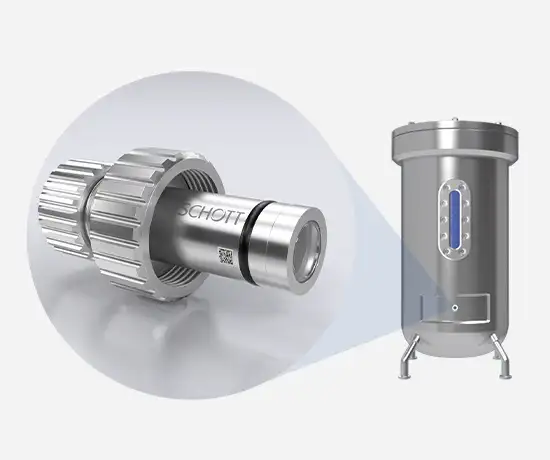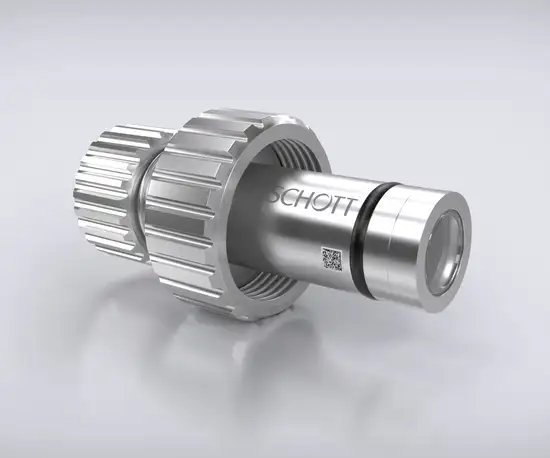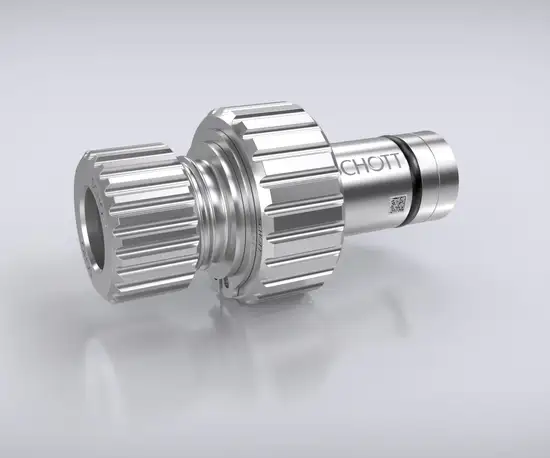 ViewPort® Ingold
For well-established stainless steel bioreactor systems, SCHOTT offers the ViewPort® Ingold variant. This standard multi-use PAT component is mounted to the Ingold port, supporting continuous control of pilot and production-scale bioprocesses.
CHARACTERISTICS
The sterile sensor interface features a hermetically sealed optical window for the continuous measurement of process parameters. It is conveniently sterilizable using steam-in-place (SIP) or clean-in-place (CIP). All materials used are in accordance with pharma hygienic design requirements.
YOUR ADVANTAGES
Enhances in-situ monitoring of bioprocesses under sterile conditions.
Supports productivity by enabling automation and real-time adjustments.
Enables convenient sensor integration for bioprocesses.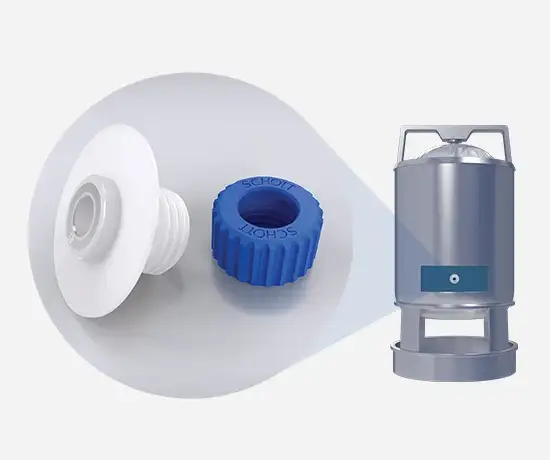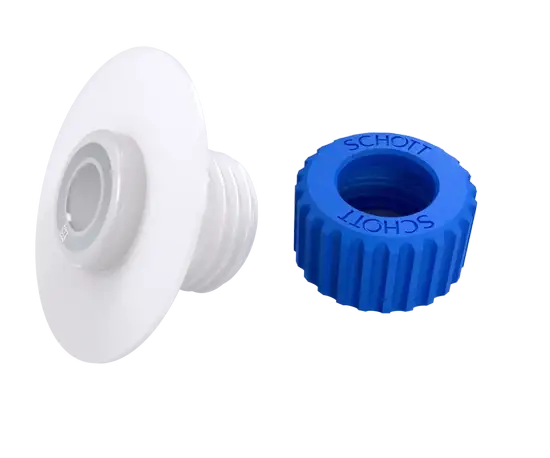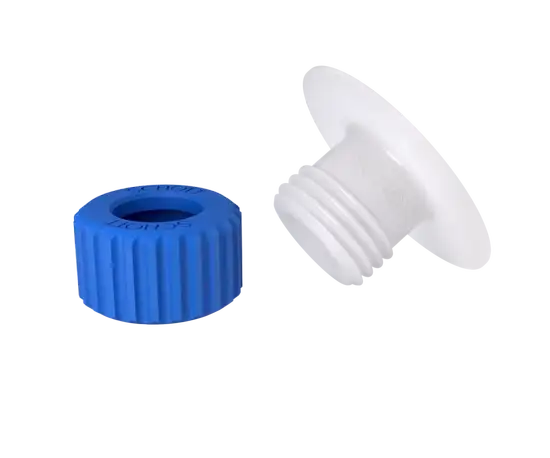 ViewPort® Single Use
ViewPort® sensor interfaces are also available for single-use bioreactors or mixing units. They are attached to single-use bags by welding or a screw interface.
CHARACTERISTICS
This PAT component acts as sterile interface for optical sensors and enables in-situ process monitoring in single-use applications. It is sterilized together with the single-use bag using γ-radiation or x-ray. All used materials support compliance with Good Manufacturing Practice (GMP).
YOUR ADVANTAGES
Allows reliable integration of optical process control in pre-sterilized bags.
Enables in-line control and adjustment of processes, thus supporting optimized yield.
Enhances automation for continuous processing.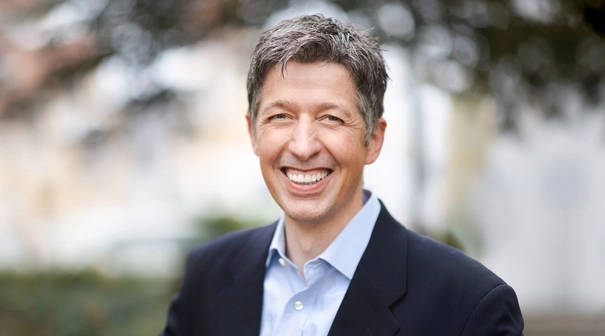 Christian Ott
Manager R&D Biotech and Life Sciences