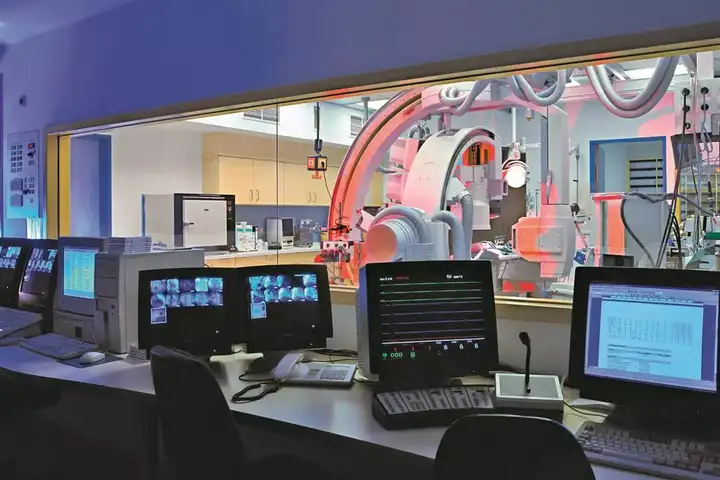 Radiation Shielding Glasses
Offering exceptional levels of safety, SCHOTT Radiation Shielding Glasses ensure those working in potentially hazardous environments, from nuclear facilities to hospital x-ray rooms, receive the fullest possible protection.
Internal quality every time
The glass maintains excellent internal transmission even after long-term exposure to large doses of radiation, while it exhibits outstanding internal quality in terms of bubbles, inclusions and striae. Some designs in the RS series can also withstand extremely high cumulated radiation levels without shield failure from solarization or electrostatic discharge.
Explore material properties in detail
Excellent internal transmission
Superior internal transmission even after extended exposure to high radiation doses.
Range of products
RD 30® and RD 50® are used primarily in the medical sector, while the nuclear industry uses the RS series.
Outstanding quality
Excellent internal structural quality in terms of bubbles, inclusions and striae.
Scratch resistant
More scratch resistant and less flammable than acrylic.
Highly customizable
RD 30® can be bent and toughened into different versions, with a range of processing options.
Excellent surface quality
The glass surface is firepolished and structured, providing a smooth and elegant finish.