MIRONA®
The multiple qualities of MIRONA® that create extraordinary effects for displays in museums, transport hubs and retail outlets are changing the way we view and shop, making the glass a fascinating element of modern architecture and interior design.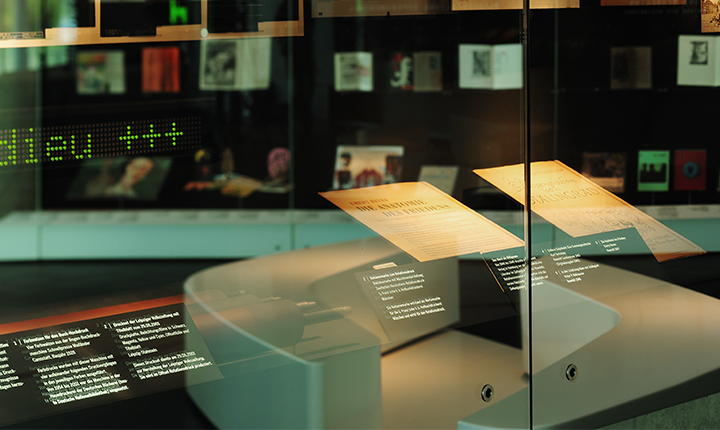 Dramatic displays
Museum and gallery displays are can be transformed by MIRONA®. Switching from mirror to window allows instant focus on objects, adding a real sense of drama to the experience. At Leipzig's German Book and Script Museum, MIRONA® High-Reflective Grey fronts a display case on mass media. As visitors move along it, timed lighting switches the glass from mirror to window, focusing on objects to show a timeline of media history.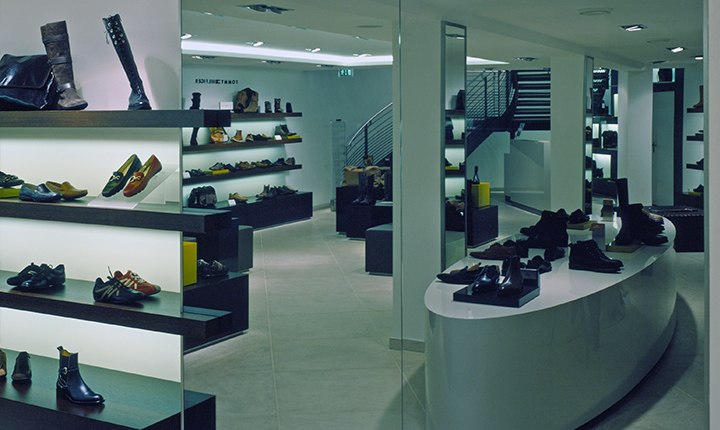 Retail transformation
MIRONA® is revolutionizing shopping by allowing customers to browse products interactively, changing from a mirror to a touchscreen in an instant. In touchscreen mode, a customer can check sizes, colours and alternative garments, and even order products for home delivery.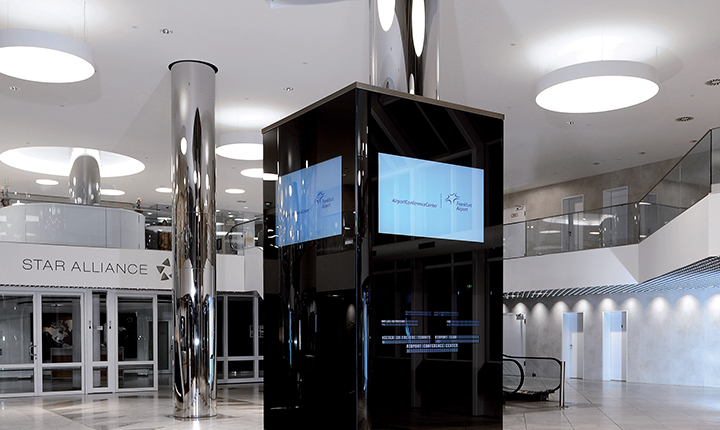 Clear guidance
MIRONA® glass is ideal for giving crisp clarity to information screens. It's used to great effect on a 'media column' display at the Frankfurt Airport Center conference space. The display uses MIRONA® glass for multimedia screens that guide visitors around the center. MIRONA® also generates satisfyingly sharp pictures when used as a screen for televisions and projectors.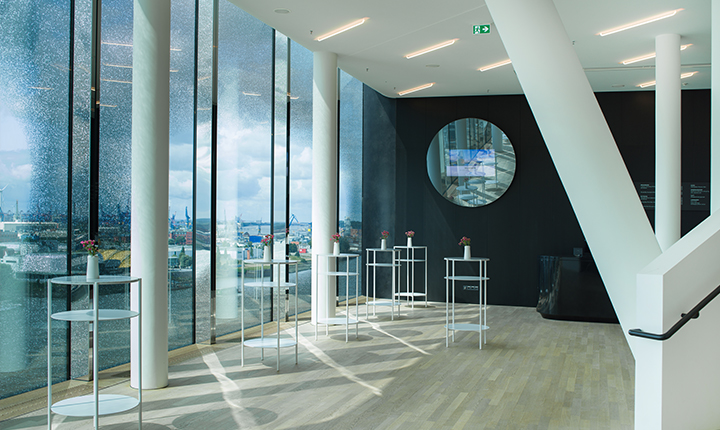 Shining design
In addition to its high-tech capabilities, MIRONA® has eye-catching esthetic qualities that designers can use for stunning architectural and interiors elements, such as partition walls, wall panelling and decorative light covers.