CONTURAN®
Customization and a range of coatings give CONTURAN® extraordinary versatility, with a choice of products that serve a wide array of sectors: Tough and Tough AS for medical, mobile and industrial devices; DARO for fingerprint-free operations; and Low-E for supermarket refrigeration.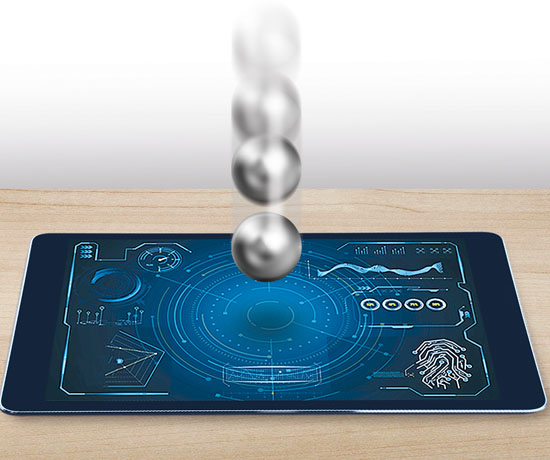 CONTURAN® Tough
CONTURAN® Tough certainly lives up to its name. This robust glass is incredibly hard-wearing thanks to SCHOTT's chemical tempering process, which strengthens the entire material, including its coatings. Indeed, CONTURAN® Tough is the world's only anti-reflective glass that's chemically tempered through the anti-reflective layer.
CHARACTERISTIC
Boasting increased mechanical and thermal toughness, as well as scratch-resistance, CONTURAN® Tough performs superbly in touchscreen roles such as industrial human machine interface (HMI) systems. Performance can be enhanced by adding SCHOTT's DARO easy-to-clean coating to protect against finger marks. Tough's strength is even more impressive when one considers it might be just a few millimeters thick.
YOUR ADVANTAGES
Incredibly hard-wearing and scratch-resistant.
Improved mechanical and thermal toughness.
Ideal for touchscreen industrial machinery.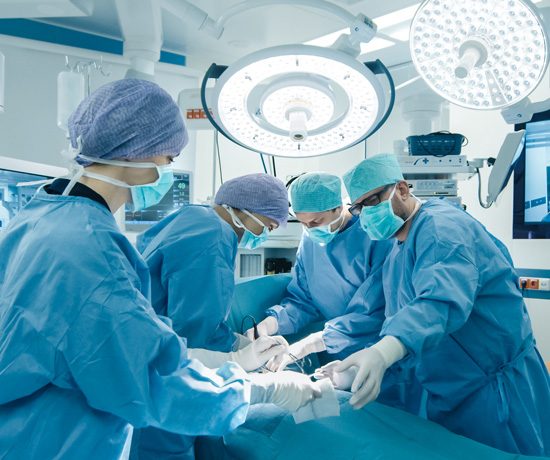 CONTURAN® Tough AS
If you think CONTURAN® Tough was tough, try Tough AS. This extremely durable, chemically toughened aluminosilicate glass has 150% higher impact resistance than comparable soda-lime float glass. This enhanced resistance means improved user safety and lower operational cost due to lower risk of breakage.
CHARACTERISTICS
Such durability makes Tough AS a must-have material for systems required for frequent use and demanding environments, including medical consoles, HMI devices, touchscreens and outdoor displays. The anti-reflective coating of Tough AS offers strong resistance to abrasion and chemicals, thus extending the glass's service life.

YOUR ADVANTAGES
Enhanced impact resistance.
Improved user safety.
Extended service life.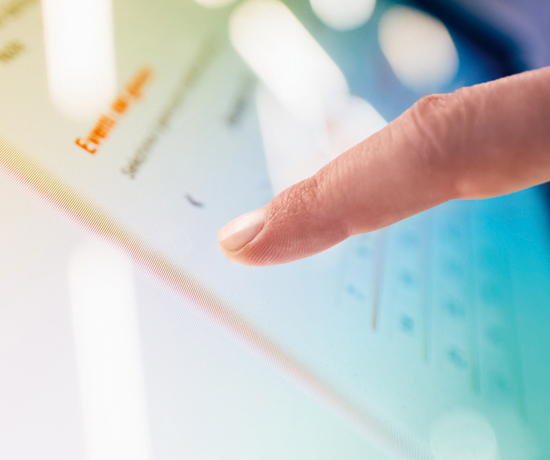 CONTURAN® DARO
Anti-reflective coatings give excellent contrast to touchscreens but visual clarity suffers when the glass is clouded by fingerprints. However, DARO's oleophobic qualities mean it's resistant to fingermarks, smudges and dirt that frequently smear screens, while remaining water-repellent.
CHARACTERISTICS
Touchscreens have to endure hundreds of thousands of finger touches and rubs, which can cause mechanical abrasion and chemical wear from the salt in natural skin oil. However, mechanical abrasion tests show that DARO has a 20-year service lifetime. DARO is also incredibly easy to clean.
YOUR ADVANTAGES
Highly resistant to fingerprints and smudges.
Durable with 20-year service lifetime.
Extremely easy to clean.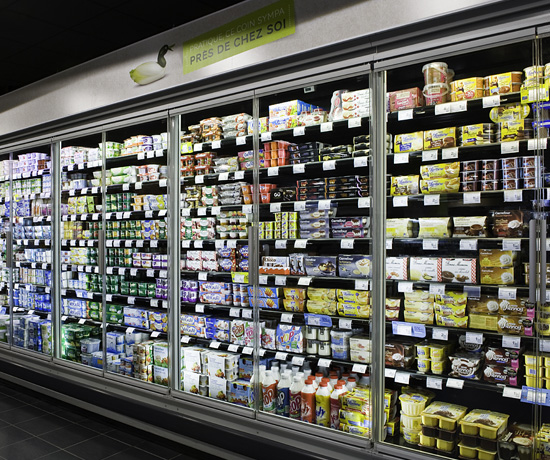 CONTURAN® Low-E
Energy expenditure for chilling food products is often a considerable cost for supermarkets, but CONTURAN® Low-E energy-efficient refrigerator glass helps store owners make significant energy savings. The glass has a thin, pyrolytic, low-emissivity coating that reduces the thermal transmittance of insulating glazing by 40%.
CHARACTERISTICS
With its CONTURAN® double-surface interference optical coating and extra low-emissivity layer, Low-E combines the highest thermal protection with an unrestricted, near reflection-free view of products in refrigerated food cabinets. In addition, the excellent mechanical and chemical stability offered by CONTURAN® ensures that this glass handles the stress and strain of frequent use in busy supermarkets.
YOUR ADVANTAGES
Thermal transmittance reduced by 40%.
Low-emissivity coating cuts energy costs.
CONTURAN® clarity enhances product presentation.