Livanur Pektas
Intern Business Unit Tubing, Mitterteich
Every day a new discovery
As an aspiring industrial engineer, I was aware of SCHOTT as an internationally leading technology group, and I was excited to learn about its goals of sustainable success within the glass industry. The different areas and specialized fields represented at SCHOTT also made me interested in joining the team.

I started as an intern in Mitterteich. I had the opportunity to thoroughly get to know the production site before I was introduced to several operation cycles to learn about the processes and coherences of the work. Every day I discovered something new and learned more about the subject matter of my future career. The Facility Management Division takes care of the technical equipment for the entire production plant and is also involved in projects across different locations.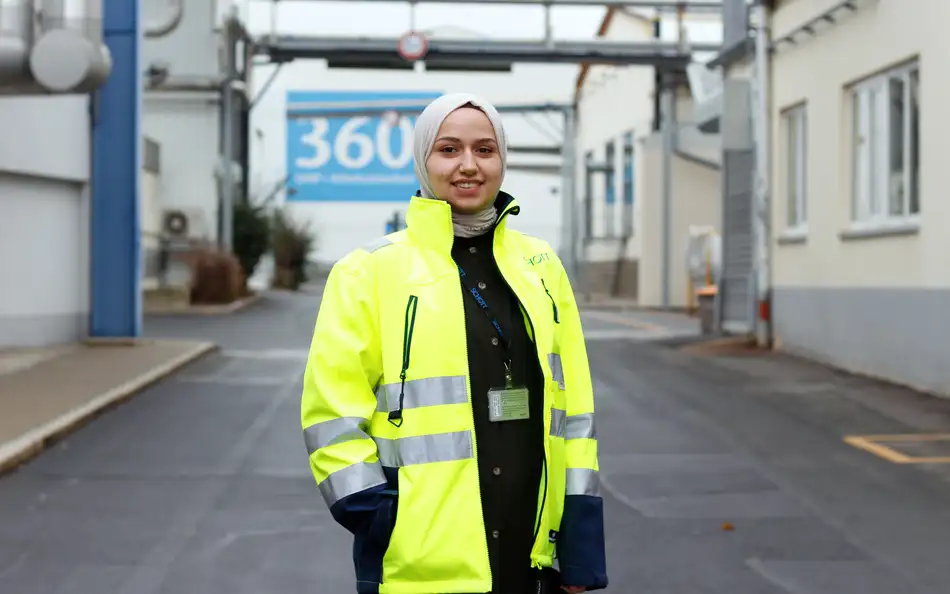 An atmosphere of equality and learning
From day one I felt I was in really good hands. My colleagues and supervisors were always available for me. The atmosphere among colleagues is remarkable. I really admire them for treating me as an equal right from the start, even when working on sophisticated projects.

I gained valuable insights into the daily workings of the industry and had the opportunity to put my academic knowledge into practice. My internship here at SCHOTT AG Mitterteich was a very defining and rewarding experience that I would 100% recommend.