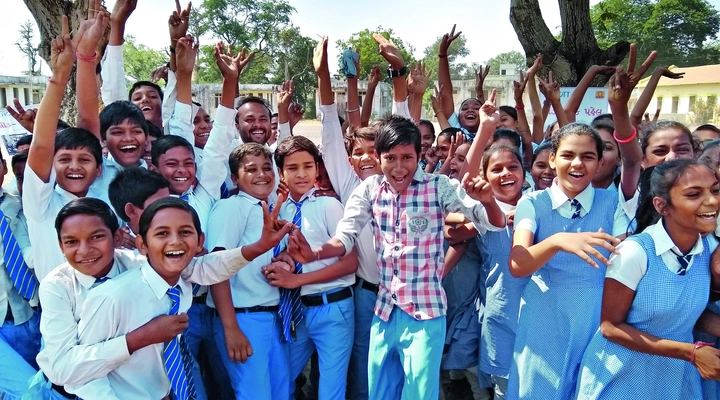 Global Engagement
Our responsibility doesn't end at the plant gates, which is why we are committed to the local communities around all our sites. Our main focus is on supporting children and young people, with a primary focus on social projects in education, social affairs, popular sports, the environment, and sustainability.
Education, social issues, and sports
Three flagship projects stand out in our social commitment: Jugend forscht, Act for Children, and sports promotion.
Education: Jugend forscht
For many of today's senior technicians, engineers and natural scientists, participation in the "Jugend forscht" competition for young researchers shaped their future careers. As the most important competition for schoolchildren and young people in the field of science and technology in Germany, the goal is to get young people excited about STEM subjects (science, technology, engineering, and mathematics) and to find and promote talent. SCHOTT has been a major sponsor of the regional Mainz-Rheinhessen competitions of "Jugend forscht" and "Schüler experimentieren" since 1970.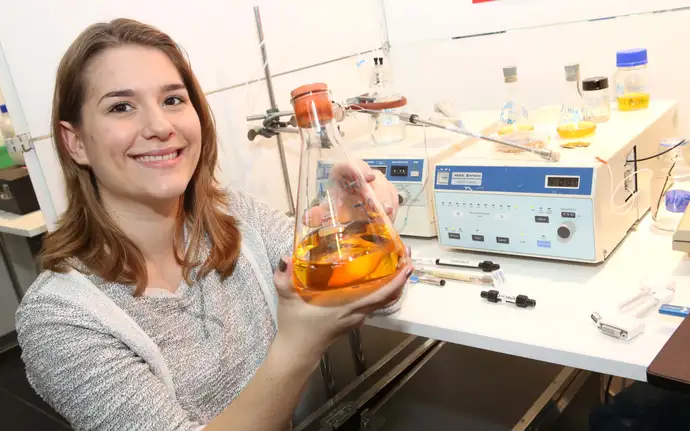 Social: Act for Children / Run for Children®
The Run for Children® charity run was our social commitment flagship project until 2019. Over a period of 14 years, participants generated more than €2 million, which was given to charitable organizations in the Mainz region that support sick, disabled, and socially disadvantaged children.
Due to the pandemic, we changed "Run for Children" to "Act for Children" in 2020. People were able to actively participate in the new virtual event with sporting and musical performances, as well as a colorful children's program via livestream. The core idea of "Together for a good cause" remains the same.
Sports: TSV SCHOTT Mainz, SV SCHOTT Jena
There's a long tradition of promoting recreational sports at SCHOTT. As early as 1896, company founder Otto Schott supported the founding of a sports club close to the plant at the founding site in Jena (today SV SCHOTT Jena). After the opening of the new main plant in Mainz, the company supported the establishment of TSV SCHOTT Mainz in 1953, and continues to do so today. From the beginning, both clubs were open to all citizens. The two clubs in Mainz and Jena are among the largest recreational sports clubs in Rhineland-Palatinate and Thuringia, and are managed independently of the company under their own responsibility.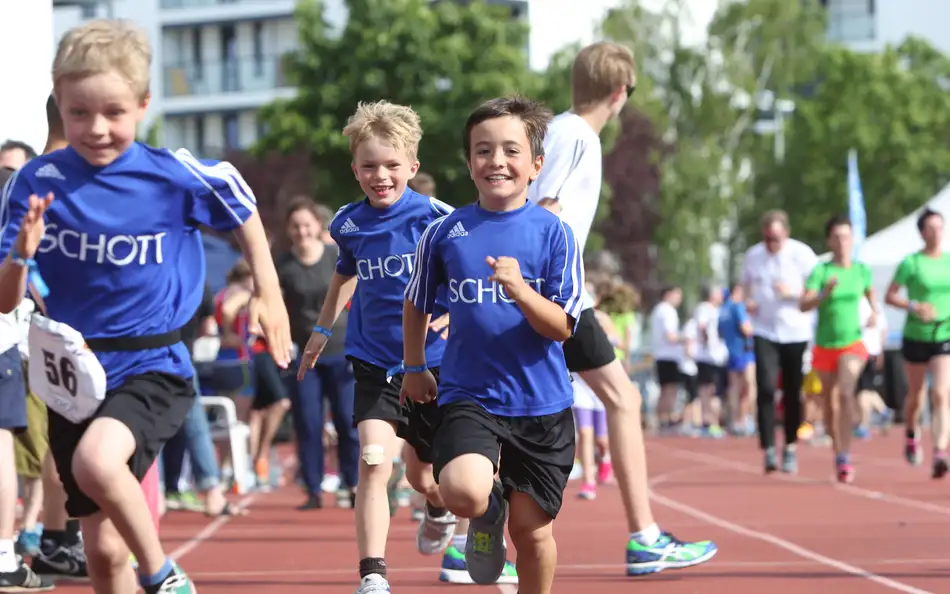 SCHOTT RestCent – good things come from small contributions
The employees at our six German sites donate the cents from their monthly paychecks to a good cause through our "SCHOTT RestCent" campaign. The financial strain for the individual is barely noticeable, but valuable help is provided by the large number of participants. A total of around €7,000 has been donated every year for the last few years. We distribute these funds to social projects at two locations, with a focus on supporting children.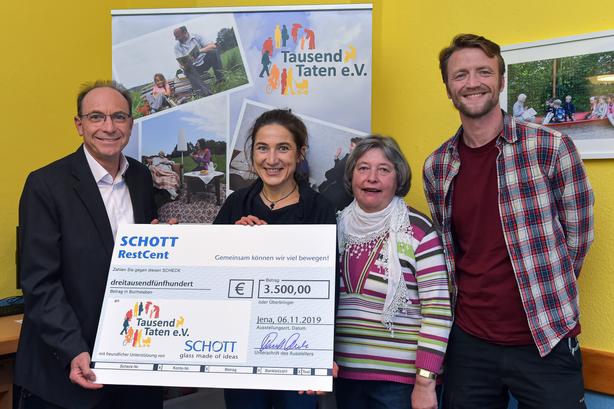 Mitterteich: Flower paradise for biodiversity
The employees at SCHOTT Mitterteich are committed to nature. They planted 800 flower bulbs and sowed a flower meadow that covered more than 3,000 square meters in the middle of the site. More than 50 plant species are now thriving there in full splendor, and nature thanks them with a rich diversity of insects – from butterflies to forest bees. The Bavarian Environment Minister awarded our Mitterteich site the title of "Blossoming Plant" for this sustainable commitment.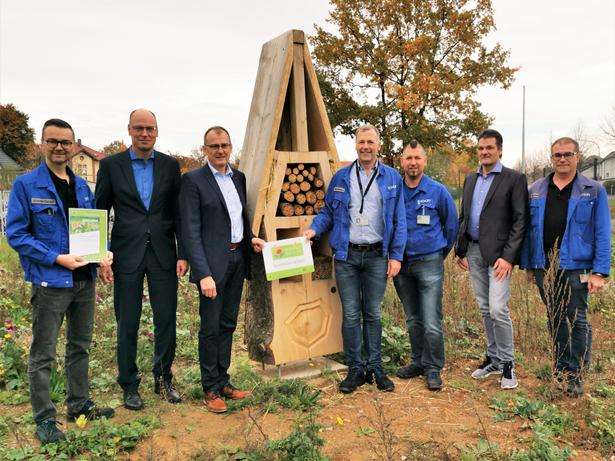 Borgo a Mozzano, Italy: Cultivation of olive groves
A group of mentally handicapped young people are responsible for pruning 80 olive trees on the SCHOTT site in Borgo a Mozzano every year. Supervised by the local aid organization Fraternita di Misericordia, you can see the pleasure they get from working outdoors.
After harvesting in November, the organically grown olives are cold pressed in a special mill, bottled, labeled with the aid organization's label, and sold, with the proceeds going to social projects for impaired children. The aim of the project is to provide assistance to these young people so they can live their lives as independently as possible.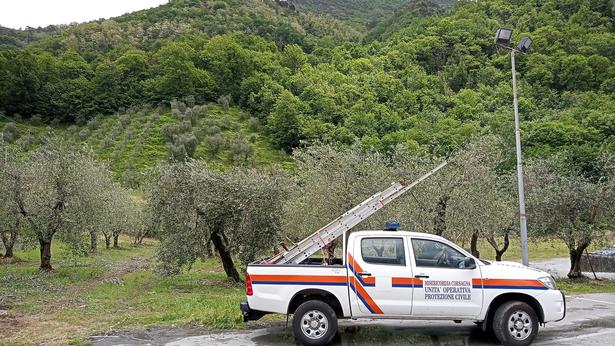 Lukácsháza, Hungary: Charity cooking
SCHOTT employees in Hungary join a charity cooking event every year organized by a social association near our plant in Lukácsháza. SCHOTT's team, along with the other participants, bake and cook for charity, with the proceeds donated to a social organization or used to finance therapies for sick children.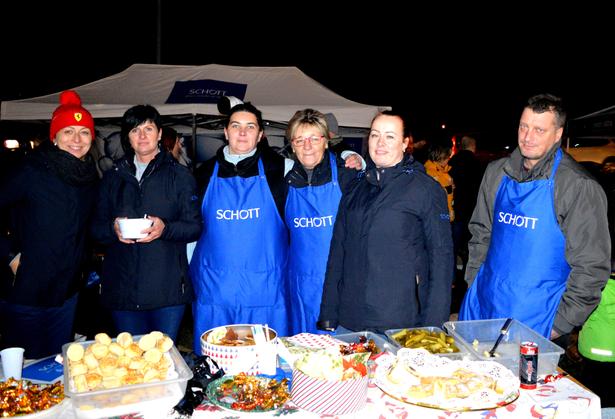 Southbridge, USA: American Cancer Society Relay for Life
The American Cancer Society Relay for Life movement is the world's largest and most impactful fundraising event to end cancer. It unites communities across the globe to celebrate people who have battled cancer, remember loved ones lost, and take action to finish the fight once and for all.
SCHOTT Southbridge takes part in this big charity event every year, raising money through raffles, sales, fundraising activities, and simply asking for donations. Employees raise funds throughout the year by selling raffle tickets for donated items such as parking spots, calendars, T-shirts, flowers, and individually decorated luminaries bags, which are lit up at Southbridge Common.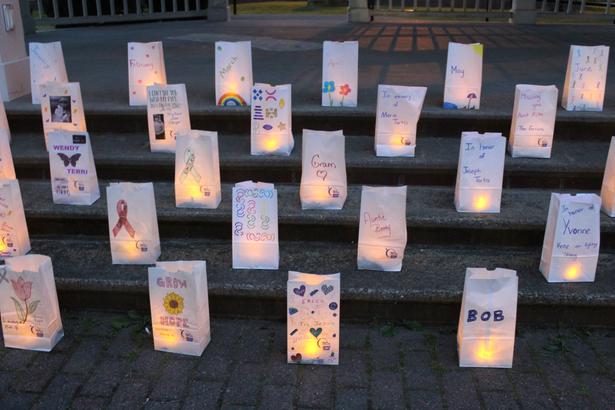 Veracruz, Mexico: Collecting plastic lids to help children with cancer
Around 100 kg of plastic lids are collected every year for the "Tapatón" campaign. This campaign involves SCHOTT employees diligently collecting plastic lids over a period of a month. These are then donated to a charity, who can sell the lids to finance treatment for children with cancer. Employees also contribute to environmental protection, as the plastic lids are recycled and reused as a valuable material in the manufacture of new products.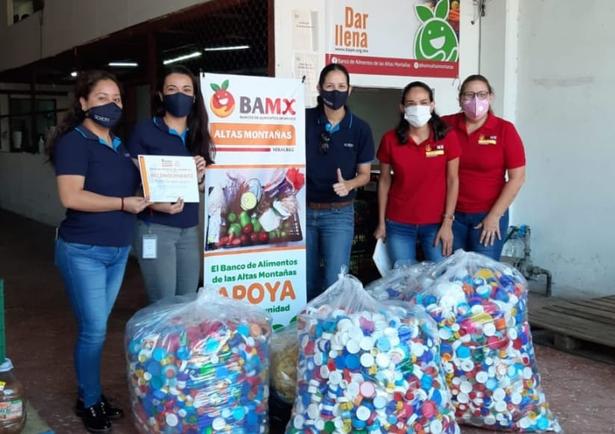 Shanghai, China: A new kitchen for a primary school
In many isolated areas in China, children suffer from scarce education resources and poor facilities. At the local primary school, over 200 children had meals in an insecure condition, unprotected from the rain and dusts. SCHOTT China joined forces with the Big Bag Plan, an NGO organization. The project "Taste in Memories" helped a primary school in Manghui, Yunnan Province to renovate a safe and clean canteen for the children. This project not only renovated the house, but also provided new chairs and tables, a sterilizing cabinet as well as sinks for handwashing.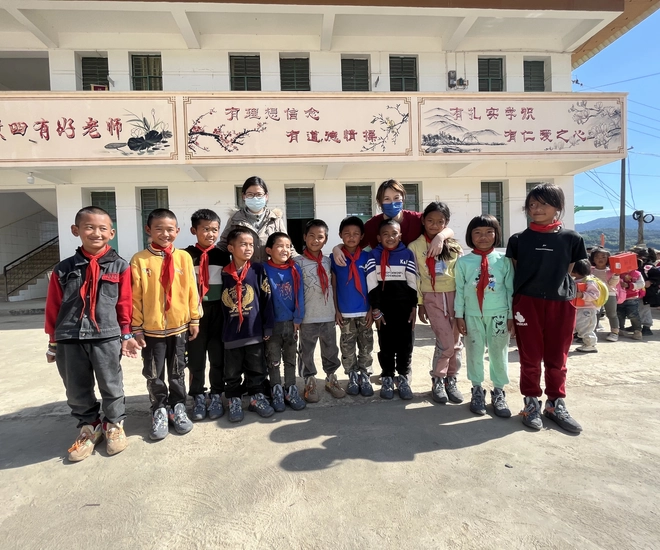 Penang, Malaysia: Science workshops for students
A key focus for SCHOTT is to get high school students enthusiastic about the subjects of science, technology, engineering, and mathematics (STEM). Our employees in Penang work with a local high school and are involved with a workshop at the Penang International Science Fair, where students have the opportunity to work creatively and expand their scientific knowledge through personal exchanges with SCHOTT employees.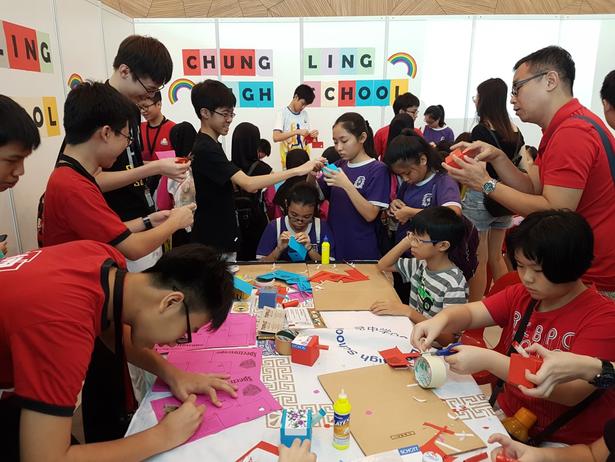 Other key areas of responsibility