SCHOTT 8337B
SCHOTT's expertise and reputation for the highest quality materials is demonstrated with 8337B. This borosilicate glass offers outstanding physical properties that provides it with high UV transmittance and low thermal expansion. This makes it ideal for use as housing for UV light sensors.
Physical Data
SCHOTT 8337B borosilicate glass is used for UV-transmitting photomultipliers and UV detectors. It can be sealed to KOVAR metal and tungsten, and is highly UV-transmitting.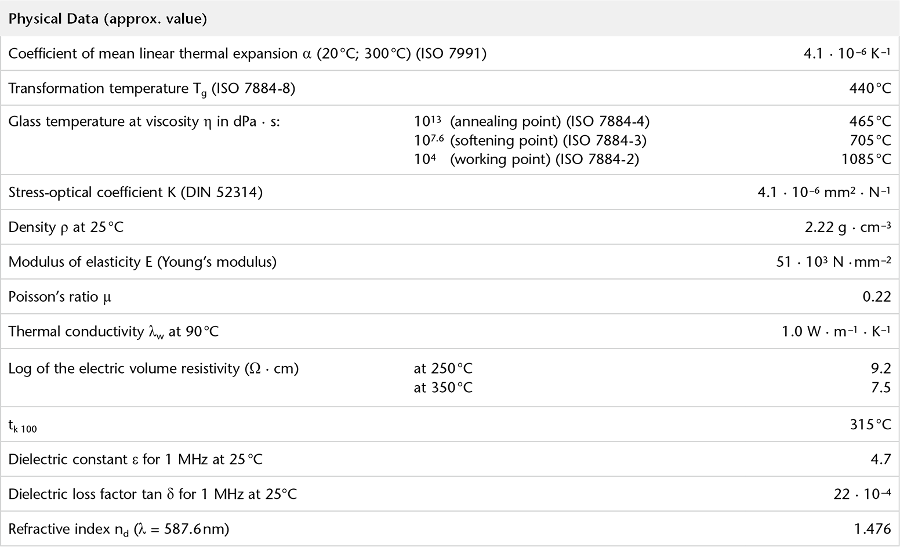 Chemical Resistance

Transmission Curve
Characteristic transmission values of SCHOTT 8337B: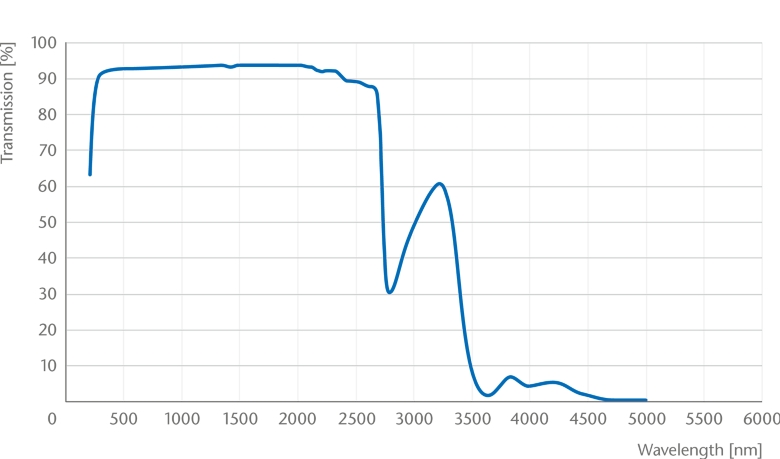 Measured on processed glass with 1.0 mm wall thickness.