ZIM Aircraft Seating: Focus on light-weight solutions
ZIM Aircraft Seating, located on Lake Constance in Southern Germany, develops and produces economy, premium economy, and business class seats for commercial passenger aircraft. In this interview, Program Manager Celia Hung talks about latest trends in the industry, ZIM's focus on reducing weight and the growing role of ambient light in business and premium economy seats.
Celia Hung, Program Manager at ZIM Aircraft Seating, joined the company in 2015. She has been working in the aviation industry for about 20 years. She holds a Bachelor's Degree in Financial Accounting from the University of Pretoria in South Africa and a Master's Degree in Technology Management from the National Tsing Hua University in her home country Taiwan.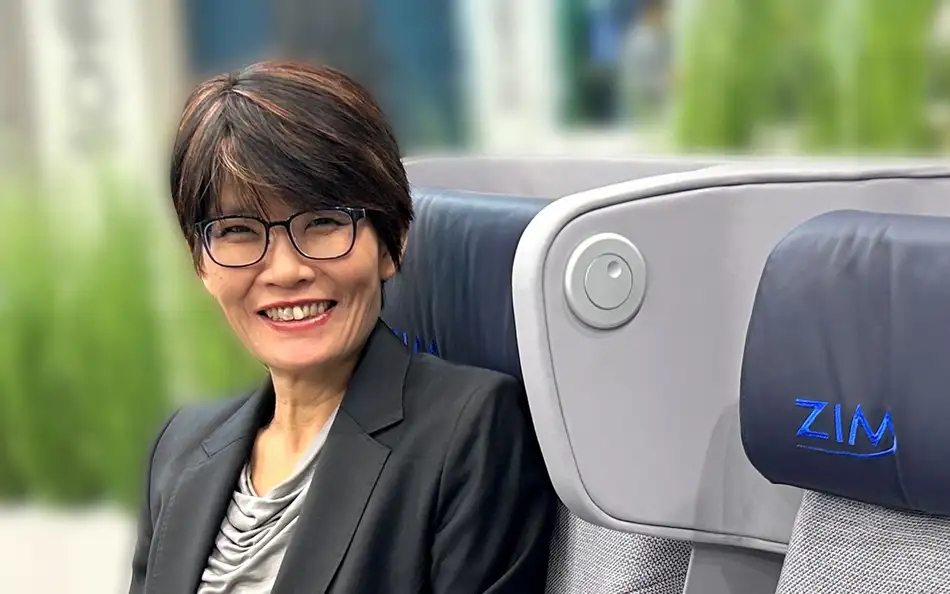 What are current trends in the aircraft industry?
In the recent past, prices have been going up everywhere, also in the aviation industry. While especially fuel prices have been surging, airlines have started to focus even more on reducing their operational costs. Therefore, when developing new concepts to modernize cabins and seating, a central requirement is to offer new light-weight solutions. Also, sustainability is becoming more important, for example, the integration of materials that can be recycled.
How does this influence ZIM's approach when designing new passenger seats?
ZIM is a very industrial company with an engineering mind-set. While seats in the past had 1,000 plus parts, we are now developing new seats with a much smaller number of parts to reduce the complexity of the design as well as the weight. We now also integrate more light-weight materials such as magnesium or titanium.

To increase passenger comfort, we are focusing on fixed shell seats. This allows you to recline the seat within the shell without interfering with the personal space of the passenger sitting behind you. At the same time, we are conducting studies to reduce the weight of the frame structures while maintaining the proven design as much as possible. The fixed shell design concept is definitely in trend for upgrading passenger experience in premium class seating.
How do you integrate the aspect of passenger privacy into your seat concepts?
Privacy is an important element in our new premium economy seat. We provide a sense of privacy with the divider on head level without completely blocking off the seat neighbor as communication among passengers remains important. Our subtle divider was one of the reasons for our latest customers to choose our solution.
What role does seat lighting play?
Ambient lighting on seats plays a more and more important role and represents a means of differentiation for an airline. With subtle light accents, you can create a special and exclusive atmosphere, almost like an out-of-this-world Stars Wars experience. It also gives travelers the feeling of living in their private, luxurious space during a flight. At the same time, a reading light is a necessary feature on a business class or premium economy class seat because passengers cannot only use it individually without disturbing their neighbors, but they also have control on their limited living space during long-haul flights which improves their well-being.
On a personal note, what fascinates you about the aviation industry?
I started my aviation career in my home country Taiwan at a company that produced components only for aircraft seats. Then I got to know ZIM in Germany and received the opportunity to work on entire seats and dive deeper into the aviation Industry. Until today, I really enjoy working in the industry: working closely with the internal team, customers and suppliers as well as translating customers' expectations into real products. It remains both interesting in its continuous development and challenging in the customization projects. At the same time, I can also integrate personal experiences as a passenger into my work.
Text: Dr. Haike Frank, SCHOTT
June 2023


Links
Learn more about the ZIMprivacy Seat
Learn more about the Reading Lights from SCHOTT