Optical Glass
The SCHOTT portfolio of optical glass is a vast collection of products used in highly complex and precise imaging equipment around the world – and beyond. But there are five distinct product variants that have key properties and characteristics that make them suited for very specific applications.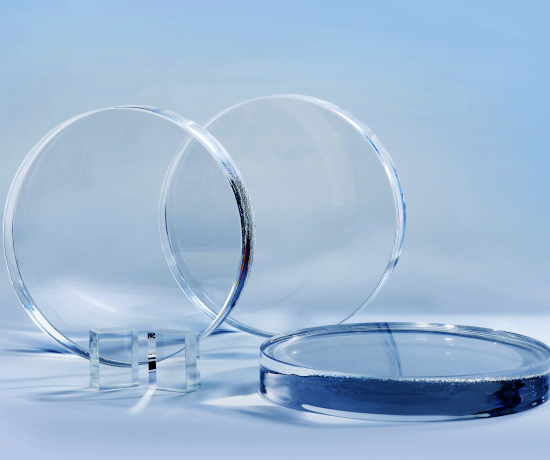 High Homogeneity Glass
The superior quality of an optical material is reflected in its homogeneity and an extremely narrow variation refractive index range throughout. Such glasses are well-suited to be used in high-power laser, wavefront sensitive metrology, satellite technology and astronomical applications.
CHARACTERISTICS
SCHOTT manufactures high-quality glasses up to the homogeneity level H5 in one, two or even three dimensions. All products are supplied with individual test certificates. The homogeneity of our glasses are measured using extremely accurate, highly advanced interferometers. Large apertures (up to 1500 mm) are measured with stitching technology.
YOUR ADVANTAGES
Glasses of this quality allow extremely high resolution imaging.
Short lead times for a wide range of preferred glasses up to the quality level H5 in 1D, 2D or even 3D.
Glasses manufactured to the customer's specified homogeneity level.
Homogeneity also available for large castings e.g. SCHOTT N-BK7® with 1000 mm diameter and 250 mm in thickness in H3.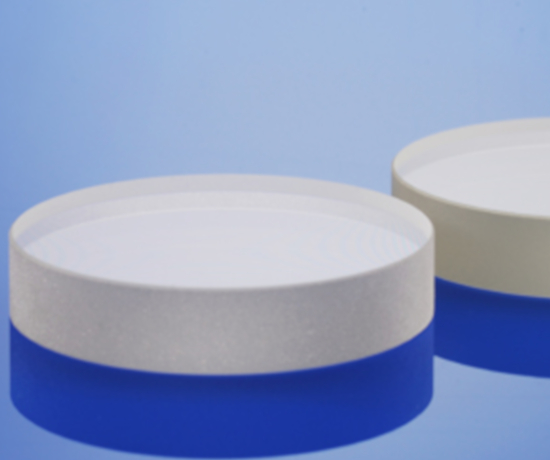 i-Line Glass
In response to increased demand, a number of SCHOTT's high homogeneity glasses are also available as i-Line glasses that combine extremely high refractive index homogeneity and high UV transmittance at 365 nm.
CHARACTERISTICS
i-Line glasses are optical glass types named after the i-wavelength, which offers both high UV-transmittance at 365 nm and a high refractive index homogeneity. These glass types, such as N-BK7HTi, FK5HTi, LF5HTi and LLF1Hti, are available in both customized shapes and as a final component. i-Line glasses can typically be found in lithography applications such as i-line steppers and wafer scanners.
YOUR ADVANTAGES
Negligible stress birefringence due to a well-defined annealing process.
Excellent internal quality.
Availability of a wide range of high transmission glass types, providing high levels of flexibility in optical design.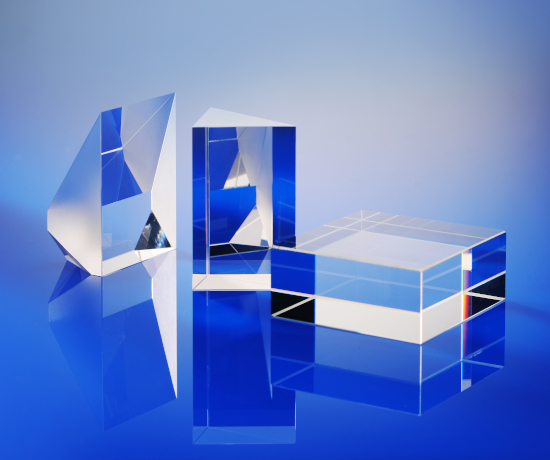 HT and HTUltra Glass
SCHOTT's HT and HTUltra range are very high-quality glass products that offer optimum transmittance – a property that lends it to a large number of optical applications including prisms for 3D digital cameras, high-end projection systems and binoculars.
CHARACTERISTICS
Meanwhile, as DSLR camera and Ultra HD TV grow in popularity, SCHOTT's HT and HTUltra optical glass can also play a key role in those fields. Offering improved color contribution and better mesopic vision, as well as faster polymerization of UV active glues due to better UV transmittance, it's a versatile and high-performance range.
YOUR ADVANTAGES
Improved transmittance especially at the blue-violet spectral range.
Reduced thermal lensing effect due to higher transmittance.
Reduced energy absorption so improved image quality.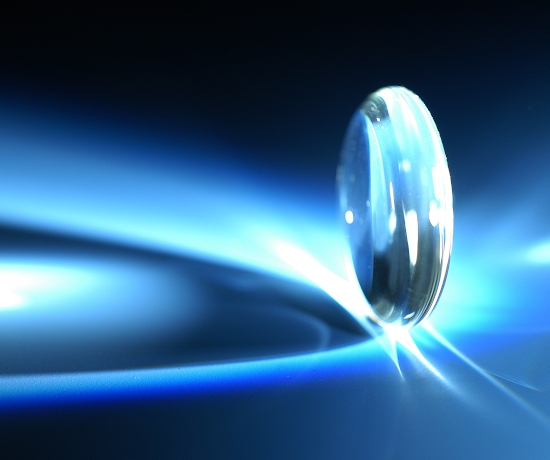 Low Tg Glass for Precision Molding
Precision molding is a state-of-the-art technology for the volume production of complex or aspherical lenses for applications such as digital cameras, smartphones and microscopes. SCHOTT offers several low Tg (glass transition temperature) glasses for this purpose.
CHARACTERISTICS
Precision molding is used for the volume production of complex lenses, with SCHOTT's range of Low Tg glasses including P-SF68, P-SK57Q1, P-SK58A and P-BK7. The composition of these glasses decreases the tendency for devitrification and reduces the reaction with mold materials within the molding temperature range.
YOUR ADVANTAGES
Tight optical tolerance.
Wide range of dimensions.
Available in the form of optical glass rods and ball lenses in different formats.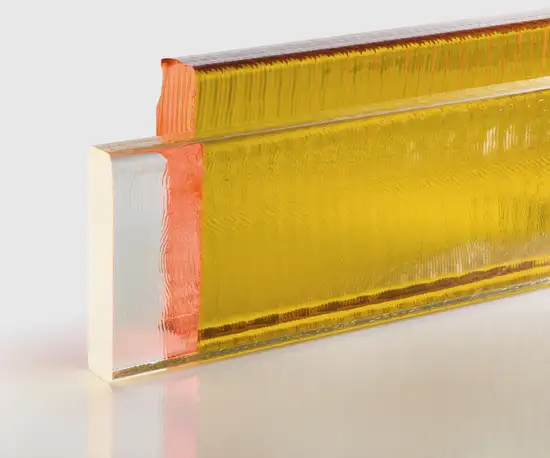 Radiation Resistant Glass
In space, medicine, the nuclear industry and a range of scientific sectors, optical glass may be exposed to high-energy radiation such as gamma, electron, proton and neutron radiation. This radiation changes the transmittance of optical glass, especially near the UV-visible edge of the spectrum.
CHARACTERISTICS
SCHOTT offers a variety of specialty radiation resistant glasses that protects against the harmful effects of radiation. By adding cerium to the composition, optical glass can be stabilized against transmittance loss caused by ionizing radiation. The added cerium means the color of these glasses are slightly different from our other products, displaying a yellowish tint, while the UV-transmittance edge is shifted to a longer wavelength.
YOUR ADVANTAGES
High homogeneity and internal quality.
Suitable for earth orbit-based applications with lifetimes of up to 10 years.
Polishable and coatable, radiation resistant glass also comes in the form of cut blanks, pressings and rods, as well as finished optical components.