Werfen: Excellence in Supply Chain and Procurement
Building and maintaining stable supplier relationships is one of Werfen's strategic priorities. Werfen North America is specialized in in vitro diagnostics. During the pandemic, the company was able to overcome the severe challenges it faced as a diagnostics provider – thanks to its strong strategy, culture and leadership. Don Perigny, Director Supply Chain at Werfen in Bedford, Massachusetts (USA), talks about his strategic approach to supply chains, the role of procurement in the medical industry, and offers some personal insights.

Don Perigny began his career in professional baseball at the AAA level, before finding his calling in the world of procurement in the mid-1990s. His success in both worlds was based on leading with team spirit. In 2003, he joined Werfen North America – then still Instrumentation Laboratory – and has held several management positions in Procurement and Supply Chain. Currently he is in the role of Director Supply Chain.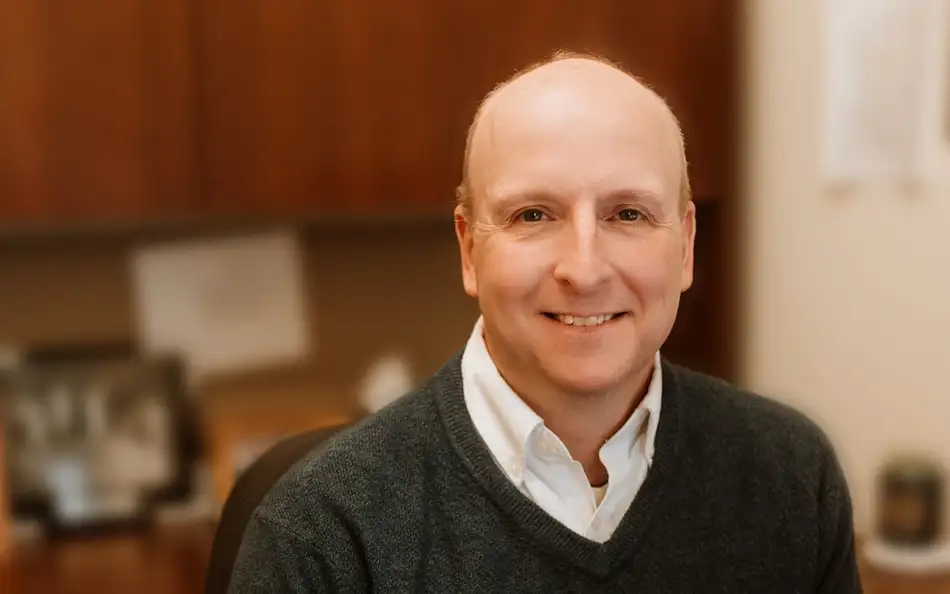 What is the role of your department "Supply Chain" within the company?
My role is certainly supplier selection, which includes performance reviews and compliance. Most important to me are relationships: building and maintaining them. We give orders long in advance and we make a point to communicate well. We have about 300 suppliers into manufacturing, and about 15% of them make up for 80% of the volume. The majority is located in the U.S., but we also heavily source in Europe. We have been working with most of our suppliers for more than 20 years, just like with SCHOTT. Nurturing the bond between customer and supplier – that seems to be my calling!
In what way is your approach specific to the medical industry?
Continuity of supply is what we are all about. Being in medical, it is important to have no changes or minimal changes only because every change requires some level of validation. So, developing a relationship with the suppliers is important, not only for continuity of supply, but also for quality, delivery and cost – in that order. I brought that approach with me when I joined the company. I believe in it whole-heartedly.

I have a responsibility to the company, and yes, cost is important. But is it more important than delivery? No. Is delivery more important than quality? Never. In medical industries, it is quality first, and matching our needs with the correct suppliers. Then, everything else falls into place. You can always discuss costs, but quality is something that you nurture. In the end, that is our strategy: partnering with the right suppliers.
How did the pandemic influence your strategic approach?
It was my strategy to never account for more than 20% of a supplier's business. We prefer to be a medium-size fish in their pond, instead of working with the biggest companies world-wide where we would only be a small fish. We have a pool of happy suppliers that want to work with us, grow with us and are willing to react when we need them to react.

During the pandemic, we realized just how good this strategy was. We remained significant to our suppliers who prioritized our requests, even in countries where governments were the first to order company shutdowns, like in Italy. Not one supplier walked away from us. This is what allowed us to remain strong throughout the pandemic. After all, we produce machines for oxygen testing. The whole world was relying on us. It was not just about keeping our own jobs, keeping our production running. We had a higher purpose.
How did your team cope with the pandemic?
Having a great and stable team that adapted very quickly to the pandemic working environment was an important asset. We took every precaution possible to stay safe. And we all worked with a "let's get it done" attitude. Without such a strong commitment by every single person on the team, we would not have been as successful. When the phone rang, we never took "no" as an answer. We figured it out together as a team.

We were constantly figuring out new problems that we had never faced before and finding new solutions. We were challenged with situations that you'd never imagine – not just the pandemic. The block of the Suez Canal also fell into this period. Although we have no shipments going through, we were also affected by the jam of the global shipping industry. We adapted, and we are proud of ourselves for working through all these situations. It made us all grow.
Let's fast-forward through the pandemic. What has changed compared to before the pandemic?
Our confidence in what our abilities are and the confidence in how good our supplier base grew. Almost everyone really proved their colors, so now we know just how strong the players are. Confidence is a very powerful value. We've been through a lot: the pandemic, difficult global supply chains, the Suez Canal. My experience says: Something new will challenge us for sure, but we will work through it.
Werfen is a worldwide leader in the areas of Hemostasis, Acute Care, Transfusion, Autoimmunity, Transplant. In OEM, the focus is customized diagnostics. The family-owned company was founded in 1966 in Barcelona, Spain and operates in approx. 35 countries and more than 100 territories through distributors. Our R&D and production centers are located in the United States and Europe. Werfen's annual revenue exceeds $2 billion and their worldwide workforce is 7,000 strong.

The Hemostasis product line, designed and manufactured at Werfen North America in Bedford, Massachusetts, is comprised of in vitro diagnostic systems reagents, information management and service. Serving large laboratory networks and hospitals of all sizes, Werfen's Hemostasis products are designed to help clinicians diagnose and guide treatment of thrombotic and bleeding disorders. These solutions improve the quality of patient care, lower costs, and assure regulatory compliance in the clinical laboratory. SCHOTT has been supplying light guides made of glass optical fibers for use in Werfen's Hemostasis testing systems for 20 years.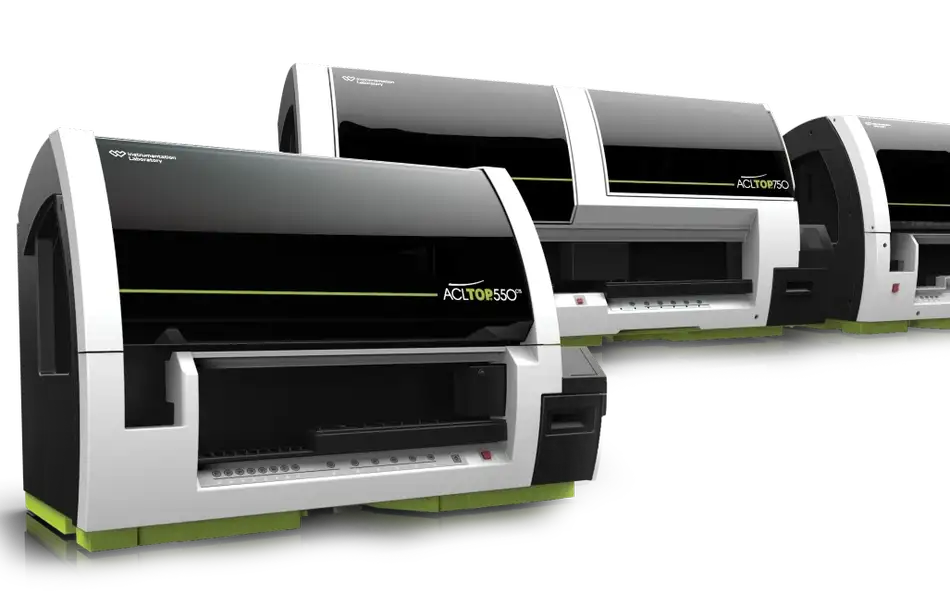 What is special about your company culture?
We have powerful leadership extending empowerment to its employees and who embodying our culture. It is what I experienced from my former long-term boss Mark Olsen, who led by example. He embodied our culture. We nurture it and live it. Our culture is built on three things: Be smart. Be responsive. Be nice. If you can't be nice, you can't work with us, because you're going to ruin the rest of the team. Responsive – well, you have to be responsive in our role. We hired you because you're smart, so be smart. You're going to be on your own to make decisions, and we trust in you to be smart and make the right ones. We never change our philosophy of "Let's be the best at what we do!". We don't try to be something we're not, and I don't make our suppliers something they're not.
What role does procurement play within innovation in the medtech industry?
I'm in strategic and tactical procurement. As new designs come about, I partner with R&D and match the next design with our existing partners. If we don't have the technology, then it's time to go find a new partner for something we don't already have. I target similar sized suppliers that match us well. So, I expand my supplier base while keeping the strategy intact. We partner with companies where we matter.
Does your sport's background play a role in how you envision the things you do?
Yes, it does. I just have this something in me – it is a baseball analogy – I have got to be the first out of the bullpen. We are one big team, but I want to be the go-to guy. That is who I am. I always strive to be the best, it is what drives me. Because of my competition, I always want to be better than my own plan B. I believe that my own plan A will always work, so you will never find out what my plan B is, but I always have it.
On a final note: What fascinates you about working for Werfen?
It's our culture. I'm surrounded by smart, responsive, nice people. What could be better? It's a bright place, a very positive environment. We carry responsibility for this great company, our people and the products we build, and I won't take chances that will jeopardize this. I'm professionally satisfied in my career, which gives me personal satisfaction of knowing I'm able to do what I want to do. I have the greatest job, I'm happy, and I'm content.
Photos: Werfen
Text: Dr. Haike Frank, SCHOTT

August 2023
Link
Learn more about Flexible Light Guides from SCHOTT