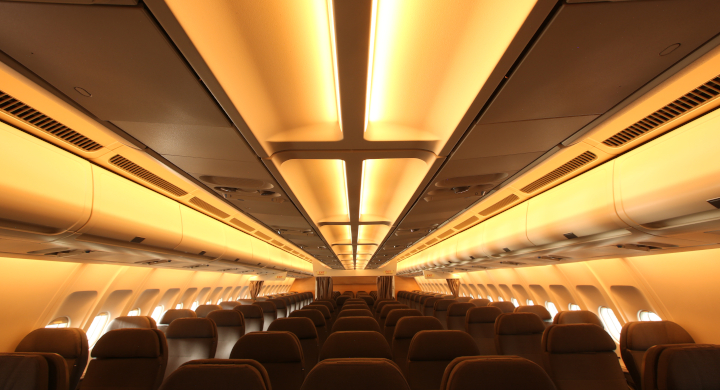 Wash and Ceiling Lights
Perfect lighting creates a perfect atmosphere and SCHOTT's HelioJet® cabin lighting system delivers beautiful, natural lighting for aircraft cabins. We are the only cabin lighting specialist to follow a holistic approach, orchestrating different light elements into a single cabin lighting scenario.
Advanced sensor technology
Different from conventional LED cabin lighting systems, HelioJet® technology feeds LED light into an optical light converter that evenly distributes light over its entire length. The exceptionally stable performance and lack of color drift result from innovative sensor technology that constantly checks the light to provide fully balanced light output by compensating for the aging of the LEDs.
EXPLORE MATERIAL PROPERTIES IN DETAIL
Just two multi-color LED clusters per 18-inch rod
LED chips feed light into both ends of the optical converter.
Homogeneous light output
The light converter evenly distributes light over the entire length.
Full color LED light
The SCHOTT HelioJet® SpectrumCC system offers 16.7 million colors.
Highly stable performance
Sensors constantly check the light to provide fully balanced output.
Proven reliability
MTBF of more than one million operating hours based on the real flight data of Scandinavian Airlines A330/340 fleet.
Exchange of single lights without performance loss
Whether young or old, all LEDs within the system are matched by the sensor.
HelioJet® solution wins German Innovation Award
HelioJet® solution wins German Innovation Award

HelioJet® cabin lighting system illuminating the SAS fleet

SCHOTT Light Innovation for Aviation