Meeting increasing demand for storing injectable drugs – SCHOTT plans to triple ready-to-use vial production capacity in the U.S.
Wednesday 15 June 2022 , Mainz , Germany
The double-digit million Euro investment is designed to increase the production of ready-to-use (RTU) vials in Lebanon, Pennsylvania.
The vials are pre-washed and sterilized, and packaged in a standardized tub to simplify the filling process for pharmaceutical companies.
SCHOTT provides a comprehensive product portfolio for RTU vials with more than 750 product combinations.
As a globally trusted partner for advanced drug containment and delivery solutions, SCHOTT is announcing plans to triple its vial production capacity at its site in Lebanon, PA. In doing so, the international technology company will further strengthen its business for ready-to-use (RTU) solutions, which have emerged as an often preferred drug containment alternative for high-value medications. "With our investment, we are underlining our commitment to the global pharma industry and particularly the U.S. market." said Andreas Reisse, Executive Vice President of SCHOTT Pharma.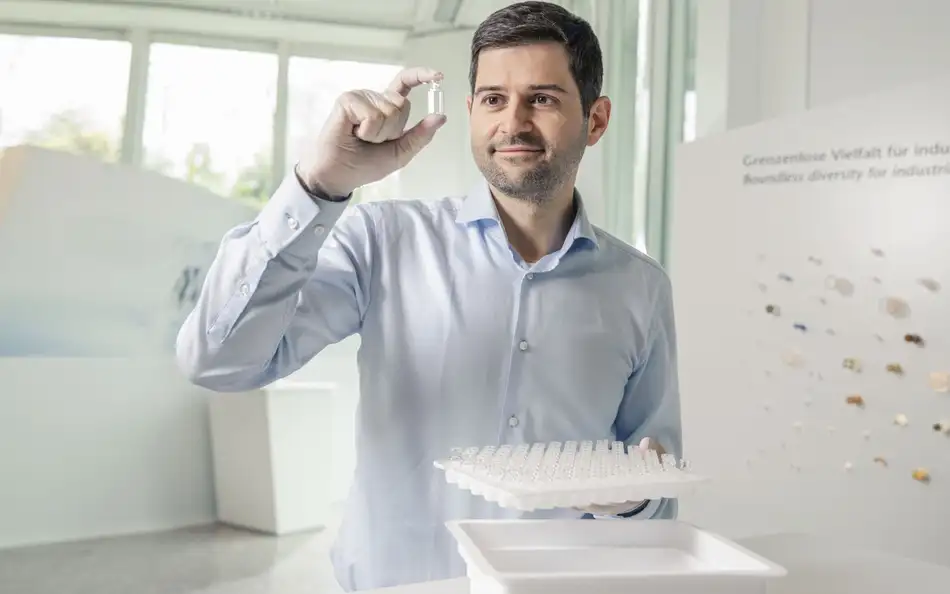 The RTU vials known under the brand name adaptiQ® are particularly suitable for drugs, such as biologics and vaccines, including upcoming technologies like mRNA-based drugs. The solution enables pharma companies to efficiently perform pre-clinical and clinical trials as well as commercial filling. "We are increasing our production capacity intending to meet the growing need for this product category and contribute to bringing the latest life-saving treatments to patients faster," said Hakan Gerdan, who was appointed as SCHOTT's new Plant Manager in Lebanon, PA at the start of 2022.
About SCHOTT Pharma's RTU portfolio
As part of the SCHOTT iQ® platform, the company's RTU vials are delivered to customers pre-washed and pre-sterilized, to allow pharma companies to focus on their core competencies of developing and filling life-saving drugs in a timely manner. The adaptiQ® vials are made from FIOLAX® Type I borosilicate glass, which is considered the gold standard for packaging pharmaceuticals. During the filling process, the vials remain fixed in a standardized tub, which is the same tub also utilized for other drug containment and delivery solutions such as prefillable syringes and cartridges. The use of a standard tub simplifies the filling process for pharma companies as it offers greater flexibility when switching between different drug containment solutions, thereby reducing costs and time-to-market.

With its adaptiQ® brand, SCHOTT is able to provide a comprehensive product portfolio featuring more than 750 product combinations for RTU vials. Available in standard ISO sizes ranging from 2R to 50R, the vials can be offered with a number of premium performance enhancements, including:
EVERIC® pure providing outstanding drug compatibility and delamination resistance

SCHOTT Type I plus® suitable for highly sensitive biologics

SCHOTT TopLyo® designed for superior performance for lyophilized drugs

Amber Color Glass protecting light sensitive pharmaceutical products
Fabian Stöcker, Vice President for the Sterile Solutions division of SCHOTT Pharma, and Christopher Cassidy, Vice President at SCHOTT North America, Inc., noted in unison, "The breadth of our RTU vial portfolio provides biopharma customers with the widest selection of sizes, formats, and performance capabilities. This is how we help find the proper container for the many unique and demanding drug products being developed today." Based on market demand, the company is open to further expand its global production footprint for RTU vials.
Links:
More information on adaptiQ® ready-to-use vials

Trademarks:
adaptiQ®, FIOLAX®, SCHOTT EVERIC®, SCHOTT Type I plus®, and SCHOTT TopLyo® are registered trademarks of SCHOTT AG.
Pioneering – responsibly – together
These attributes characterize SCHOTT as a manufacturer of high-tech materials based on specialty glass. Founder Otto Schott is considered its inventor and became the pioneer of an entire industry.Always opening up new markets and applications with a pioneering spirit and passion – this is what has driven the #glasslovers at SCHOTT for more than 130 years. Represented in 34 countries, the company is a highly skilled partner for high-tech industries: Healthcare, Home Appliances & Living, Consumer Electronics, Semiconductors & Datacom, Optics, Industry & Energy, Automotive, Astronomy & Aerospace. In the fiscal year 2021, its 17,300 employees generated sales of 2.5 billion euros. SCHOTT AG is owned by the Carl Zeiss Foundation, one of the oldest foundations in Germany. It uses the Group's dividends to promote science. As a foundation company, SCHOTT has anchored responsibility for employees, society and the environment deeply in its DNA. The goal is to become a climate-neutral company by 2030.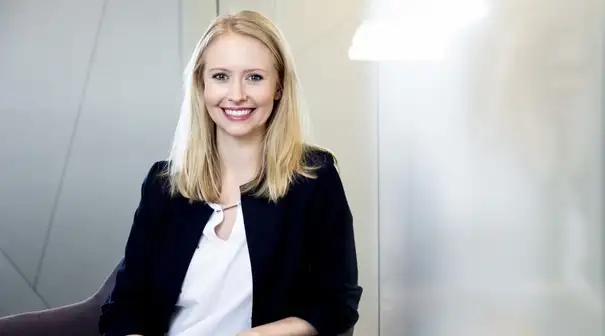 Joana Kornblum
Public Relations Manager