Driving growth for prefillable glass syringes: SCHOTT Pharma breaks ground for cutting-edge production in Hungary
Thursday 27 October 2022, Lukácsháza, Hungary / Mainz, Germany
SCHOTT Pharma hosted a groundbreaking event to mark the construction start of the new production hub for prefillable glass syringes in Lukácsháza.
The company plans to invest a double-digit million Euro amount and create 120 new jobs at the site.
SCHOTT Pharma, a pioneer in pharma drug containment and delivery solutions, broke ground on a new production hub for prefillable glass syringes (PFS) at its site in Lukácsháza, Hungary. "With this move, we are staying one step ahead in providing high-value solutions to store biologics, vaccines and the latest generation of mRNA-based medications," said Andreas Reisse, CEO at SCHOTT Pharma. The double-digit million Euro investment is supported by funding from the local government. The capacity increase is scheduled for completion in 2024 and designed to create 120 new jobs.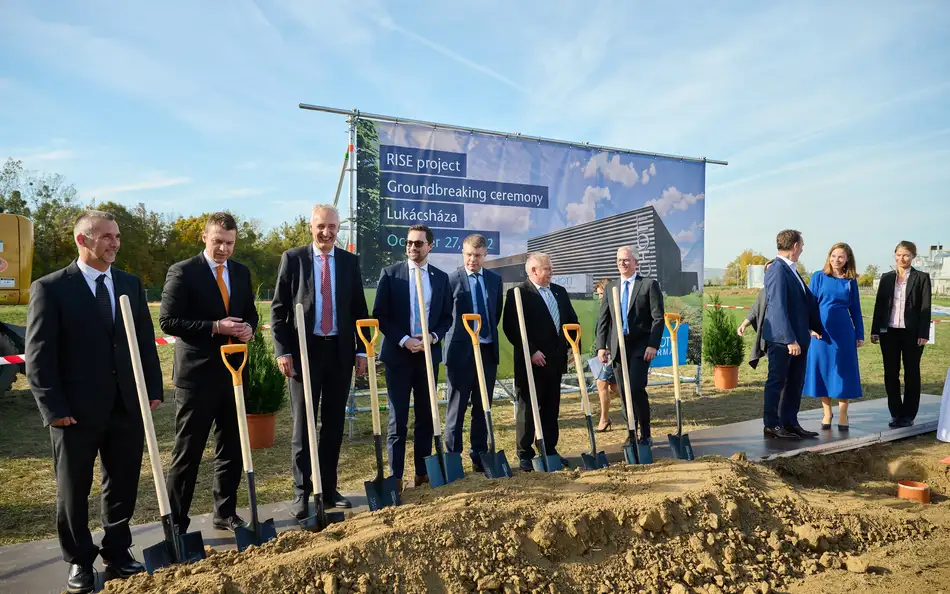 "With the new production in Lukácsháza, we are adding a second production hub for glass PFS to SCHOTT Pharma's global manufacturing network," said Christian Helbig, Vice President for Prefillable Glass Syringes at SCHOTT Pharma. In line with the company's philosophy of maintaining the highest quality, it will feature fully automated manufacturing processes, cutting-edge machinery, as well as an advanced camera-controlled inspection system.

The high-quality PFS not only offer a stable, long-term storage solution for drugs, but also a safe and convenient delivery system for patients and clinicians. "With our PFS system, we are eliminating almost all drug injection preparation steps and thereby reducing the risk of medical errors and contaminations. This plays a vital role in the safety of health care professionals and patients," said Helbig. SCHOTT Pharma offers a broad portfolio of different syringe formats and pre-tested components, such as closures and plungers that pharma companies can choose from.
About SCHOTT Pharma
SCHOTT Pharma designs solutions grounded in science to ensure that medications are safe and easy to use for people around the world – because human health matters. The portfolio comprises drug containment and delivery solutions for injectable drugs ranging from prefillable glass and polymer syringes to cartridges, vials, and ampoules. Every day, a team of around 4,700 people from over 65 nations works at SCHOTT Pharma to contribute to global healthcare. The company is represented in all main pharmaceutical hubs with 17 manufacturing sites in Europe, North and South America, and Asia. With over 900 patents and technologies developed in-house, a state-of-the-art R&D center in Switzerland, and around 130 employees in R&D, the company is focused on developing innovations for the future. SCHOTT Pharma AG & Co. KGaA, headquartered in Mainz, Germany, is part of SCHOTT AG that is owned by the Carl Zeiss Foundation. In light of this spirit, SCHOTT Pharma is committed to sustainable development for society and the environment, and has the strategic goal of becoming climate-neutral by 2030. Currently, SCHOTT Pharma has over 1,700 customers, including the top 30 leading pharma manufacturers for injectable drugs, and generated sales of EUR 650 million in the fiscal year 2021.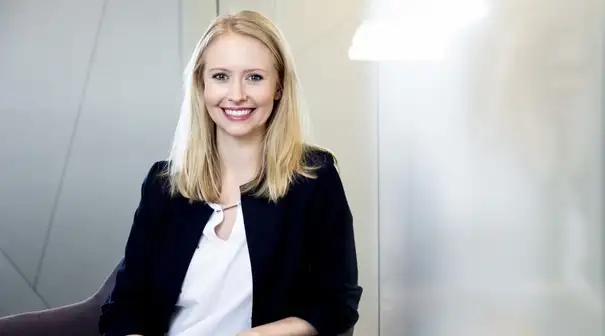 Joana Kornblum
Public Relations Manager