Boost for drug delivery systems: SCHOTT inaugurates plant for prefillable polymer syringes at new facility in Germany
Friday 6 May 2022 , Mainz , Muellheim , Germany
The company invested a three-digit million Euro amount in the new plant in Müllheim, Germany, providing more than 100 additional jobs.
The additional production site is manufacturing prefillable syringes made of advanced pharmaceutical-grade polymer used for a range of drugs, including mRNA-based formulations.
The international technology group SCHOTT is celebrating the inauguration of its new manufacturing facility for prefillable syringes made of high-end polymer in Müllheim, Germany. "Today's opening marks a big step in our strategic business expansion," said Andreas Reisse, Executive Vice President of SCHOTT's Pharma business unit. "The new facility in Müllheim aims to play an important role in supplying the global pharma industry with advanced drug delivery solutions made of polymer." The investment in the three-digit million Euro range includes a R&D center to further drive rapid prototyping of new polymer syringe solutions as well as a logistics and an integrated administrative area. The new site is designed to provide over 100 additional jobs in total.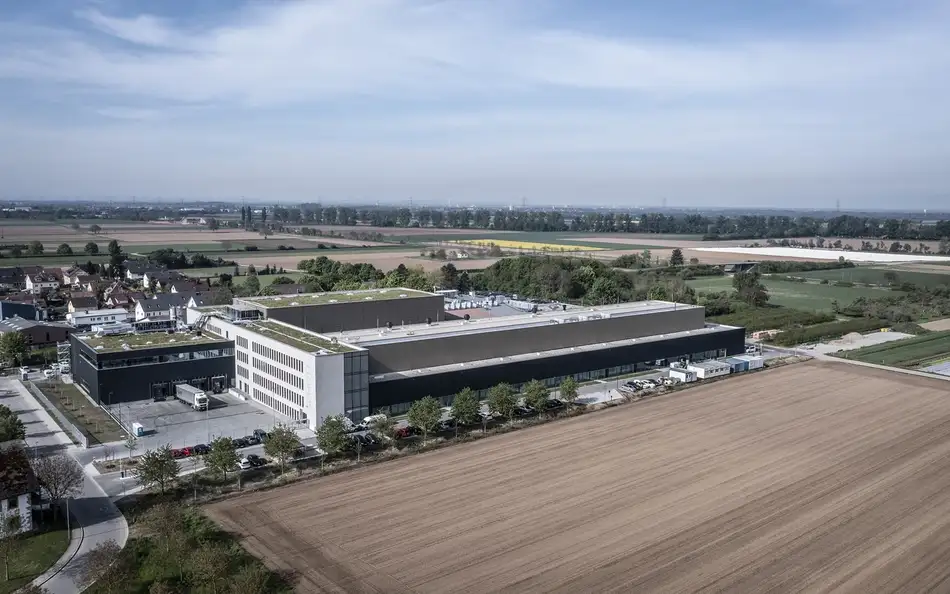 SCHOTT's prefillable polymer syringes are designed to safely store and administer highly viscous drugs, emergency and intensive care medication, as well as cancer treatments. Most recently, new drug categories have entered the market, such as mRNA-based drugs, which can also be safely stored in prefillable polymer syringes. "We are ready to take the next step with major pharmaceutical companies developing next generation medications. Our validated polymer syringe systems meet the demanding requirements of new drug categories, including ultra-low temperature storage applications needed for mRNA-based applications," said Mario Haas, Vice President for the Polymer Solutions division of SCHOTT's Pharma business unit.
The drug delivery solutions made of high-end polymer, more precisely cyclic olefin copolymer (COC), are break resistant, feature advanced barrier properties and are biologically inert. The syringes known under the brand SCHOTT TOPPAC® are manufactured in a state-of-the-art production environment: All manufacturing steps from injection molding and quality control to sterile packaging are automated and digitally connected in a cleanroom setting. Furthermore, the inspection technology makes use of machine learning and artificial intelligence principles, collecting data throughout the manufacturing to optimize process parameters.
High-quality drug containment and delivery portfolio
SCHOTT's global production network for drug containment and delivery solution spans 13 countries and combines over 20 years of polymer expertise with over 130 years of glass knowledge. The broad range of high-value solutions made of pharmaceutical-grade polymer or Borosilicate glass allow the company to take a holistic approach with pharma companies to find a tailored solution for each individual drug.


Links:
More information on SCHOTT TOPPAC® prefillable polymer syringes
Trademarks:
SCHOTT TOPPAC® is a registered trademark of SCHOTT AG.
Pioneering – responsibly – together
These attributes characterize SCHOTT as a manufacturer of high-tech materials based on specialty glass. Founder Otto Schott is considered its inventor and became the pioneer of an entire industry.Always opening up new markets and applications with a pioneering spirit and passion – this is what has driven the #glasslovers at SCHOTT for more than 130 years. Represented in 34 countries, the company is a highly skilled partner for high-tech industries: Healthcare, Home Appliances & Living, Consumer Electronics, Semiconductors & Datacom, Optics, Industry & Energy, Automotive, Astronomy & Aerospace. In the fiscal year 2021, its 17,300 employees generated sales of 2.5 billion euros. SCHOTT AG is owned by the Carl Zeiss Foundation, one of the oldest foundations in Germany. It uses the Group's dividends to promote science. As a foundation company, SCHOTT has anchored responsibility for employees, society and the environment deeply in its DNA. The goal is to become a climate-neutral company by 2030.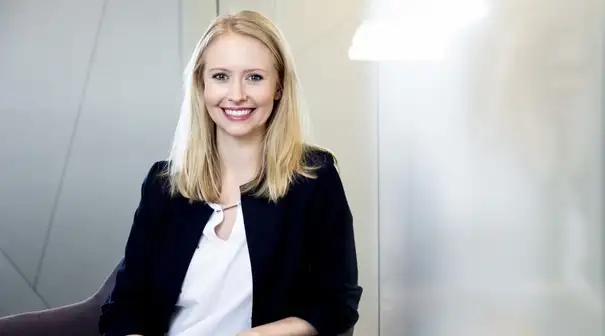 Joana Kornblum
Public Relations Manager