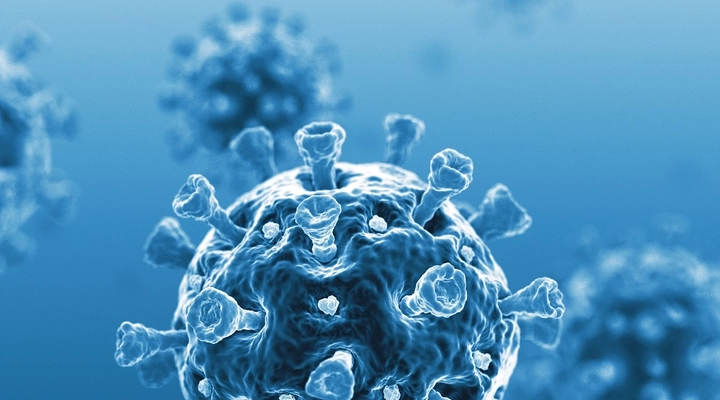 A Solution Provider for various mRNA Life Cycle Primary Packaging Challenges
Selecting vials for speed to market or PFS for ease of use and flexibility. Industry-standard syriQ® glass PFS are proven at temperatures down to -50°C and SCHOTT TOPPAC® polymer PFS down to -80°C. We have the solution to support your storage and transport needs.
mRNA applications are a challenge for primary packaging
The demanding low temperature storage and transport conditions of mRNA applications put additional strain on the primary packaging system container. Cold chain conditions and the freeze-thaw cycle can impact mechanical stability, performance, container closure integrity and particulate levels. All these potential risks must be understood to launch an mRNA drug with confidence.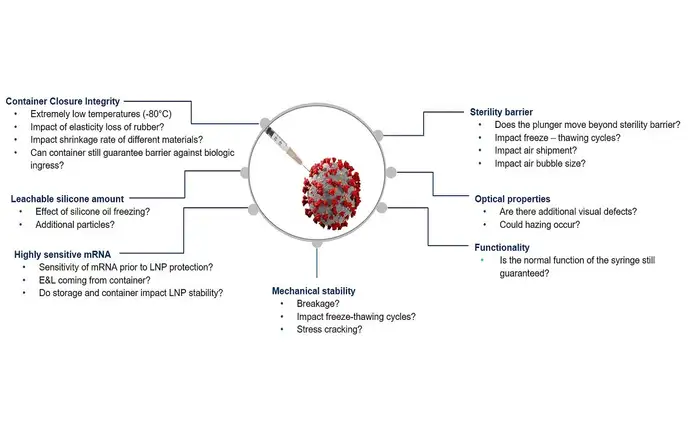 Whatever challenge your mRNA application throws at you, SCHOTT is here to support.
Fast time-to-market? Using a PFS for more convenience? Extremely cold and challenging supply and storage conditions? Issues with drug – container interactions? Technical and unbiased support?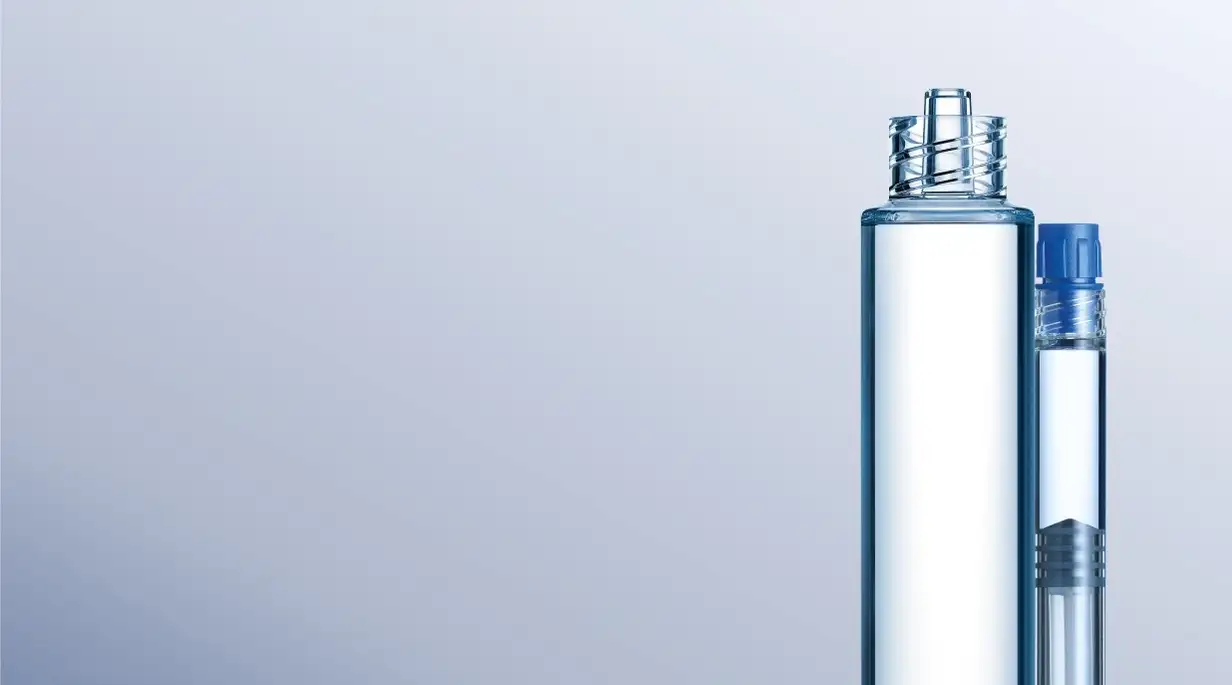 1/4
SCHOTT TOPPAC® polymer syringes - a solution for low temperatures down to -80°C
The Cyclic Olefin Copolymer syringe allows for CCI at -80°C. With extremely low sub-visible particles, no ion or heavy metal release and an immobilized cross-linked siliconization, this syringe minimizes drug interaction.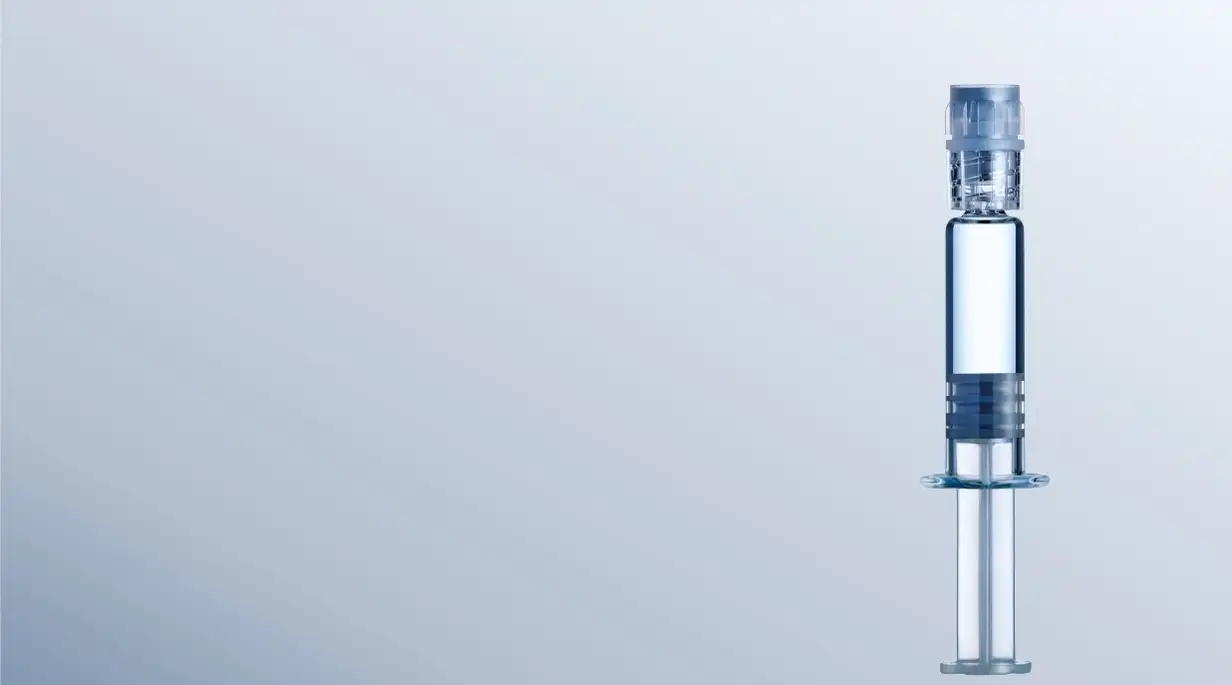 2/4
syriQ® glass syringes for temperatures down to -50°C
Glass PFS are the gold standard for all vaccine applications. With proven container closure integrity, reliable functionality and low particulate at -50°C, syriQ® syringes offer suitability for low temperature mRNA applications and an established processing network.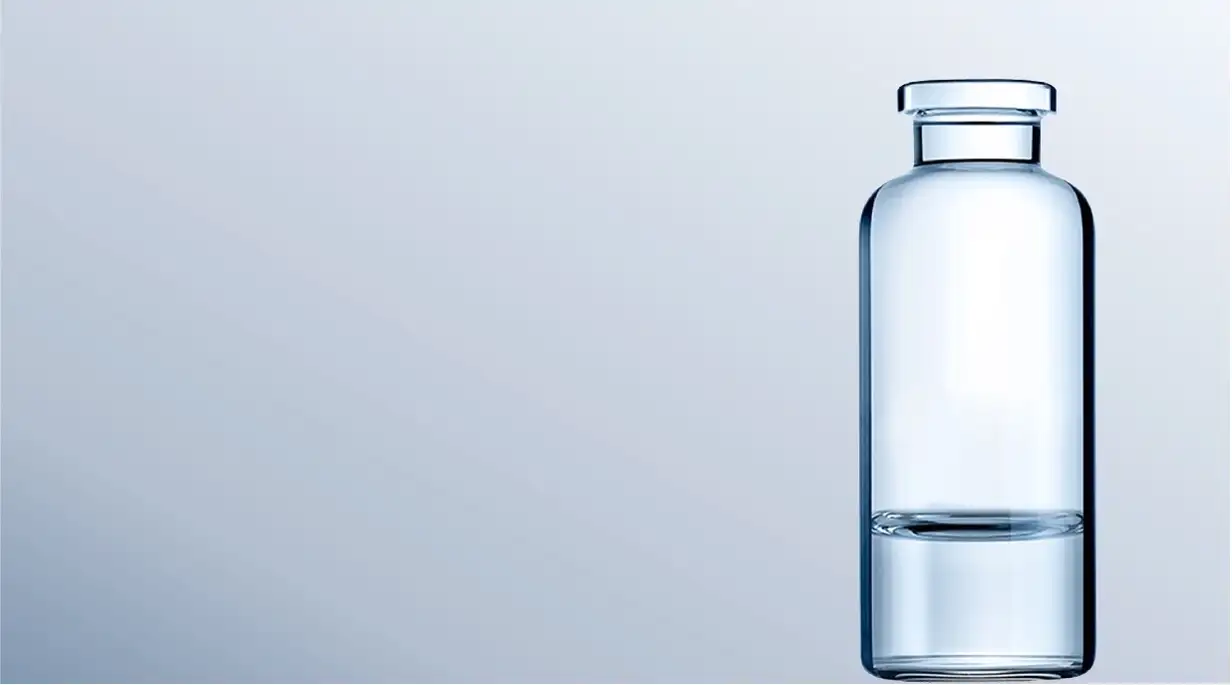 3/4
SCHOTT Vials are ideal for fast time-to-market
With a broad range of coating options, designs and formats, there is a vial for your needs. To back this up, a data package is currently being generated, demonstrating that SCHOTT Vials meet the requirements of mRNA applications.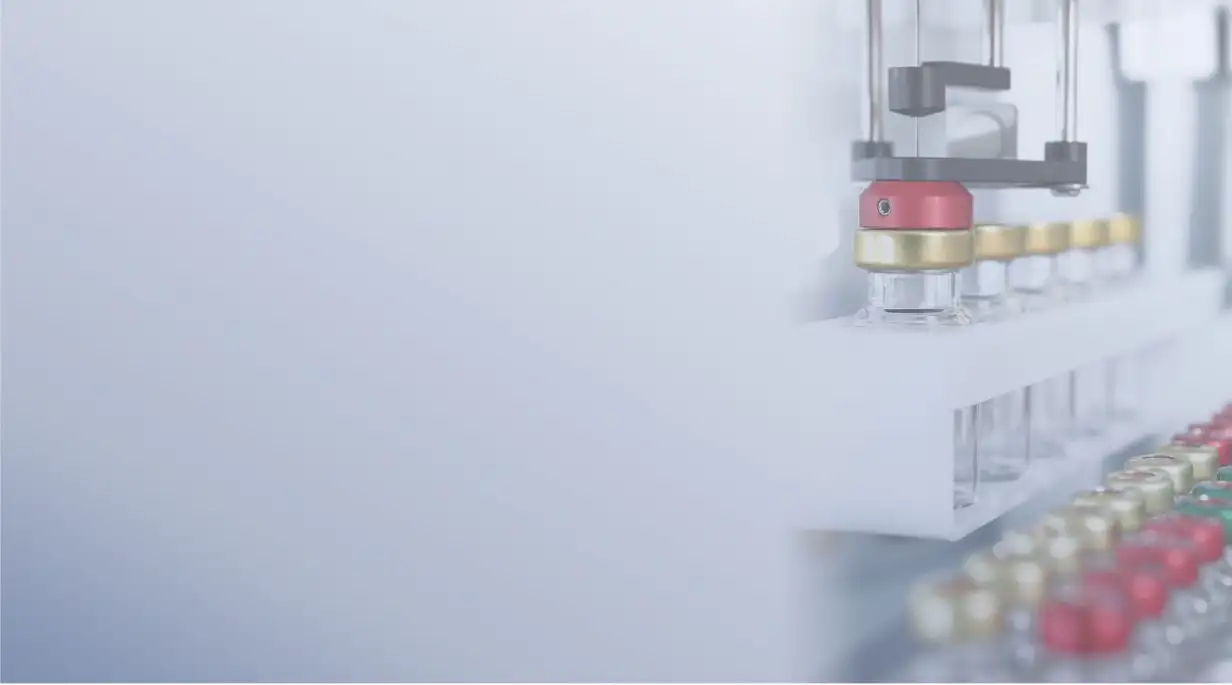 4/4
SCHOTT Pharma Services helps to understand container - drug interaction
SCHOTT has over 40 years of experience in analytics, combining an expert team with the latest technology for precise results. From drug compatibility and extractables and leachables studies to system performance and mechanical stability testing, we offer insight and support for all packaging challenges.
Data and results
Testing data for various topics like sterility, CCI, potential drug-container interaction or functionality helps to understand better the aspects to package an mRNA safely.
Polymer syringes ideally suited for low temperature mRNA applications
Sterility barrier can be controlled with the right syringe components and F&F parameters.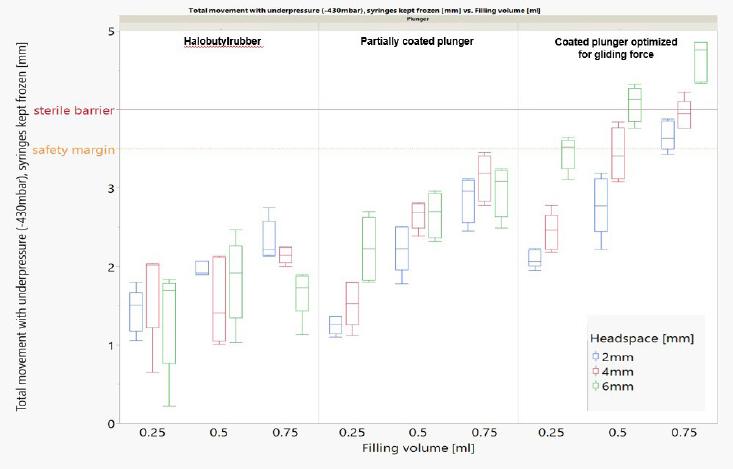 *Headspace size, the type of plunger as well as the filling volume impact the plunger movement.
Container closure integrity (CCI) is maintained even at -80°C.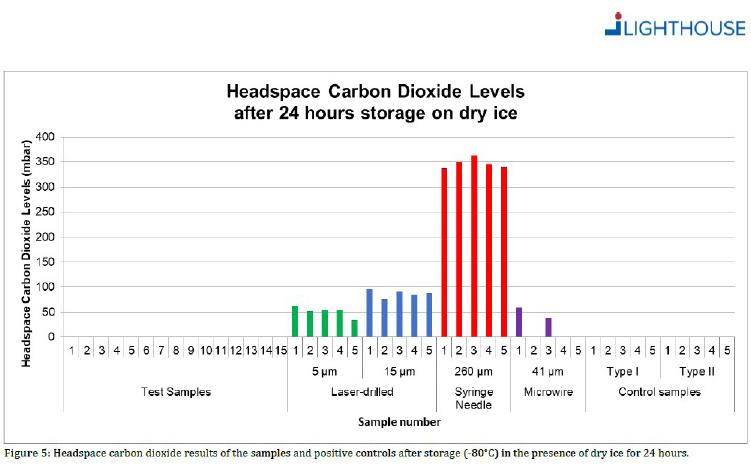 *15 empty COC syringes were stored for 24 hours on dry ice at -80°C. The syringes were tested with qualified Lighthouse Instruments FMS-Carbon Dioxide headspace analyzer (Model FMS-CO2). All 15 samples showed no sign of CO2 ingress. This novel information clearly shows that even at an extremely low temperature, at -80°C, the COC syringe system maintains CCI.
Reduced risk for drug interaction and sub-visible particles with a cross-linked siliconization process.
Time
Free silicone [mg/L]
3x frozen at -20°C
and thawed
Free silicone compared
to standard SCHOTT
TOPPAC®
Free silicone [mg/L]
stored at 5

°C

Free silicone compared
to standard SCHOTT
TOPPAC®

SCHOTT TOPPAC® cross-linked
siliconization
Standard cross-linked silicone
0d
0.23
N/A
< 0.2
N/A
SCHOTT TOPPAC® sprayed
siliconization
Sprayed on DC360, 0.55 mg/barrel
0d
5.6
24 times
1.09
5 times
*After 3 cycles of freezing and thawing at -20°C, the leachable silicone quantities increase for both siliconization technologies, but sprayed silicone is much more affected. We see 24 times more free silicone oil for the syringe siliconized with sprayed on siliconization. The lubrication technology matters for drug stability. An immobilized cross-linked siliconization lowers the risk for any drug interaction.
Normal syringe functionality even at -80°C.
All normal polymer syringe functionalities remain unchanged after 3 times freeze/thaw and no residual risks were identified after several studies:
No change of transparency
No decrease in mechanical stability
No change of optical appearance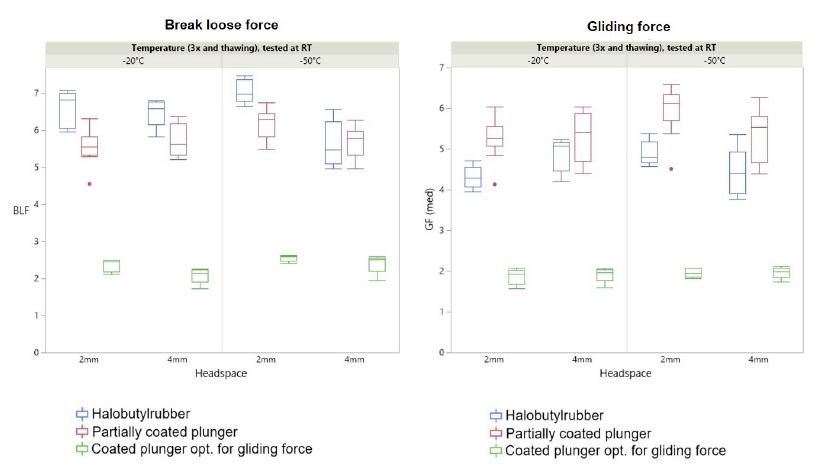 *No difference in break loose and gliding force was observed at the different temperatures and results were comparable to syringes stored at room temperature. Indicating a freezing-thawing cycle doesn't have a significant impact on functionality.
Glass prefillable syringes ideally suited for low temperature mRNA applications down to -50°C.
None of the tested plungers shown here breach the safety margin: Deep cold temperatures have a complex effect on plunger movement. We proved the integrity of the sterility barrier with different controlled fill-finish parameters.*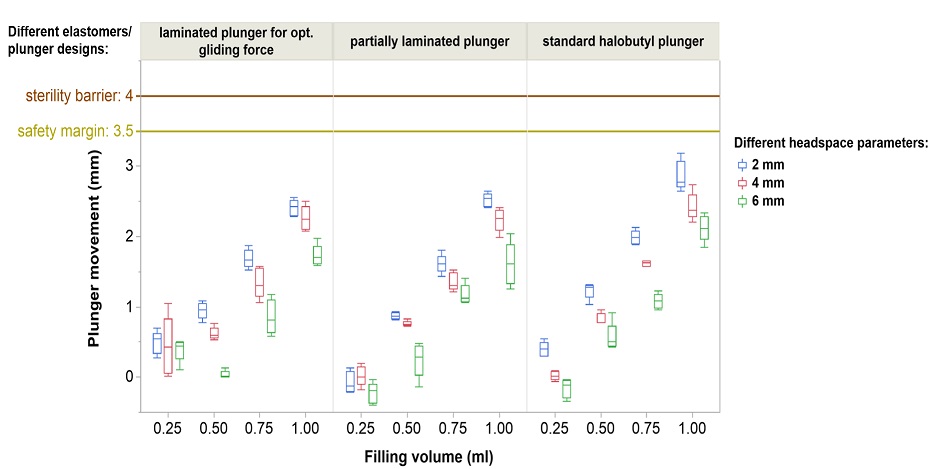 *syriQ® 1ml long glass syringe with SRC; WFI fill medium shown here. Data for other systems available.
A widely-referenced test method* based on headspace analysis proved container closure integrity down to -50°C for different glass prefillable syringe systems (PFS).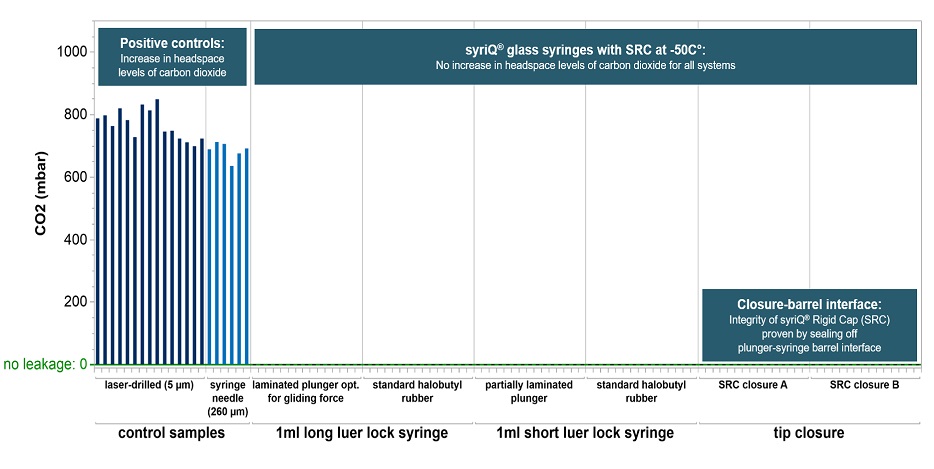 * For each PFS system, 15 empty syringes were stored for 24 hours on dry ice at -50°C. The syringes were tested with qualified Lighthouse instruments FMS-Carbon Dioxide Headspace Analyzer (Model FMS-CO2). No test samples showed signs of CO2 ingress.
Burst pressure results showed mechanical strength resilience through the freeze-thaw cycle.*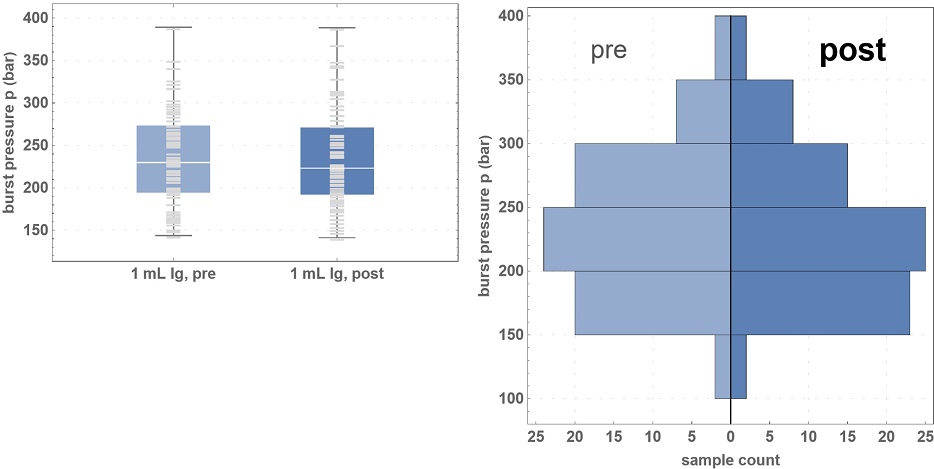 *75 syringes tested pre- and post-freezing at -50°C, using buffers and a freeze-thaw cycle designed to simulate the mRNA cold chain.
Torque strength and Luer Lock adapter connectivity were unaffected, and out of 900 syringes we observed no changes to optical properties.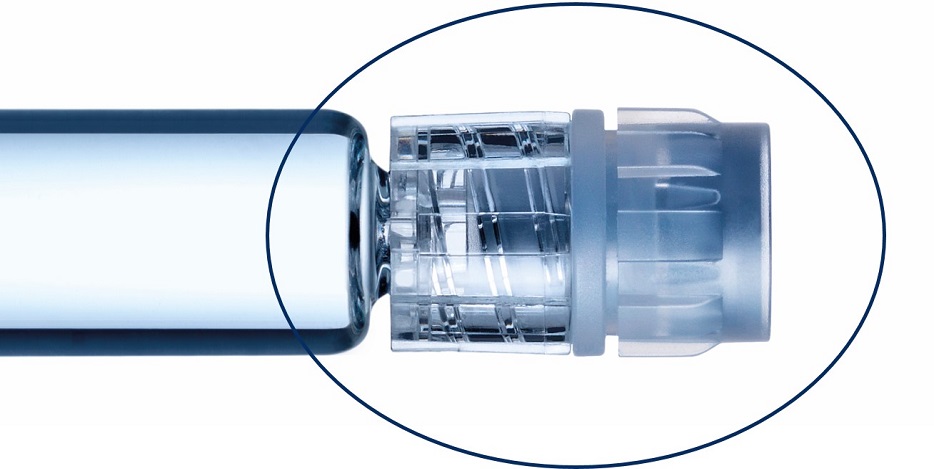 Injection performance (break-loose & gliding force, BLGF) for syriQ® glass syringes is minimally impacted following the freeze-thaw cycle in the deep cold temperature range.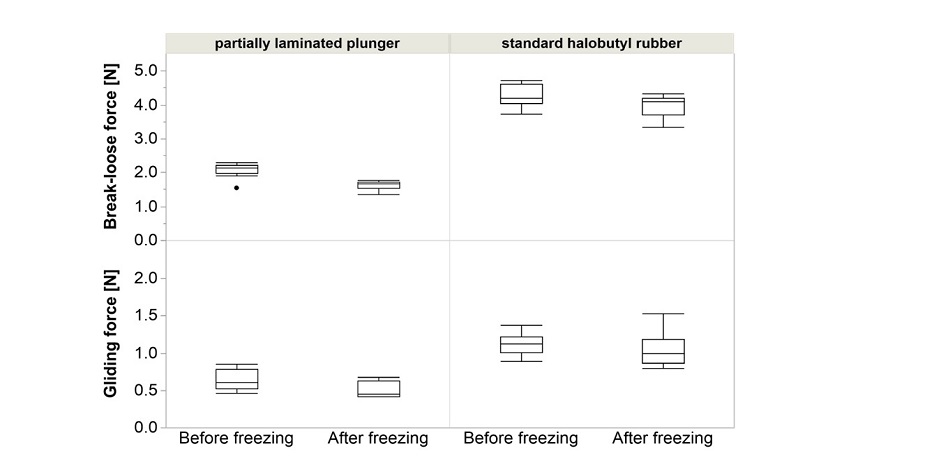 *Example: syriQ® 1ml long glass syringe with SRC; data for other systems available
SCHOTT as a right partner for mRNA technology
The year 2021 is nearly over and COVID-19 is still influencing all our lives. As a partner of leading mRNA players in this fight, our drug containment solutions made of glass and polymer support where possible.
SCHOTT has a lot of experience with the COVID vaccine technology and will have delivered vials for more than 5 billion doses by end of 2021.
SCHOTT TOPPAC® polymer syringes are well suited for mRNA COVID-19 vaccines as single dose application at -80°C.
Optimal drug containment solutions available for every life cycle phase: from vials to pre-fillable syringes.
Unbiased consulting and support for pre-fillable syringes depending on the application's need.
SCHOTT pharma services provides drug container compatibility testing for multiple drug developments related to CoVID-19.
Download great insights about packaging low-temperature mRNA vaccines.
Learn all about the key considerations in selecting a polymer pre-filled syringe for low-temperature mRNA vaccines.