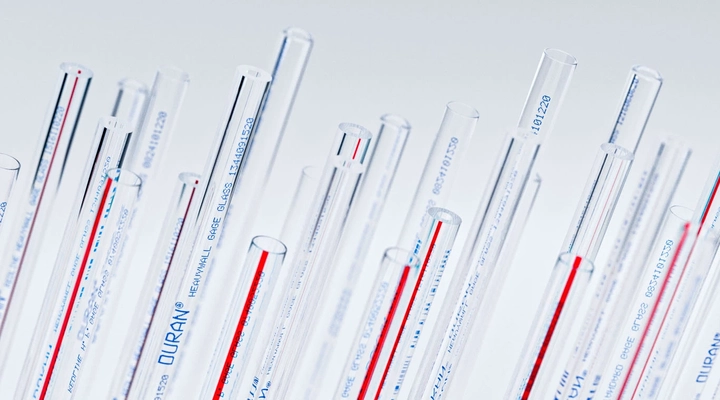 Tubular Gage Glass
SCHOTT Tubular Gage (or Gauge) Glass provides highly accurate readings of pressure and water levels in industrial and commercial applications, and enables the observation of chemical processes inside tanks, pipes, and reactors. The technical benefits of DURAN® glass tubing make it ideal for gage glass.

DURAN® is a registered trademark of DWK Life Sciences GmbH.
Accuracy, reliability, and strength
SCHOTT's acclaimed DURAN® glass tubing is at the heart of our Tubular Gage Glasses, its high level of chemical resistance only matched by its high thermal impact resistance. High homogeneity and strong transparency, as well as tight dimensional tolerances, ensure accurate, reliable and long-lasting performance as a gage glass.
Outstanding chemical resistance
Minimal corrosion from exposure to acid or alkali substances.
Highly resistant to thermal shock
Strong resistance to superheated water up to 250 ºF
Strength under pressure
Reliable performance at pressures up to 600 psi.
Design options
A range of end finishes available for different applications.