The growth in biological and highly potent pharmaceutical formulations poses challenges for glass vial filling and handling. SCHOTT Pharmaceutical Systems, a market leader in primary glass and polymeric containment solutions, has developed a new generation of pharmaceutical glass vials designed to address the challenges of chemical interactions, glass particle contamination, and the risk of breakage due to stress associated with handling and transportation. Created as a modular concept, the SCHOTT EVERIC® family of pharmaceutical vials currently consists of three products that provide pharmaceutical companies with a unique combination of valuable attributes.
Broad vial portfolio for every demand
Discover deeper insights on our next generation vials based on our case study.
Vials that are pure and proper: EVERIC® pure
Biologics represent more than two thirds of all drugs in the pipeline of pharmaceutical companies, and a large number will be highly potent products that need to be filled in volumes of less than 1 mL. In such low-fill scenarios, the high ratio of wetted container surface to drug volume leads to a proportional increase in exposure to leachables. Furthermore, the near-heel region of glass vials often acquires a non-homogeneous chemical structure during the forming process and is prone to ion exchange, which might result in delamination.

To counteract this, SCHOTT has developed EVERIC® pure vials. Thanks to their improved chemical resistance, these pharmaceutical vials show a very low concentration of leached "glass" elements even for low-fill applications.

Higher chemical stability is ensured using improved borosilicate glass tubing, FIOLAX® CHR (controlled hydrolytic resistance), which preserves the original glass composition. Manufactured on dedicated production lines in the US and Germany, the vials are converted by SCHOTT's approved delamination controlled (DC) forming process, which maintains the chemical stability and homogeneous surface of the glass tubing throughout the converting process.

Existing regulatory validation means that pharma companies can replace conventional tubular type-I pharmaceutical glass vials with EVERIC® pure without costly re-registration.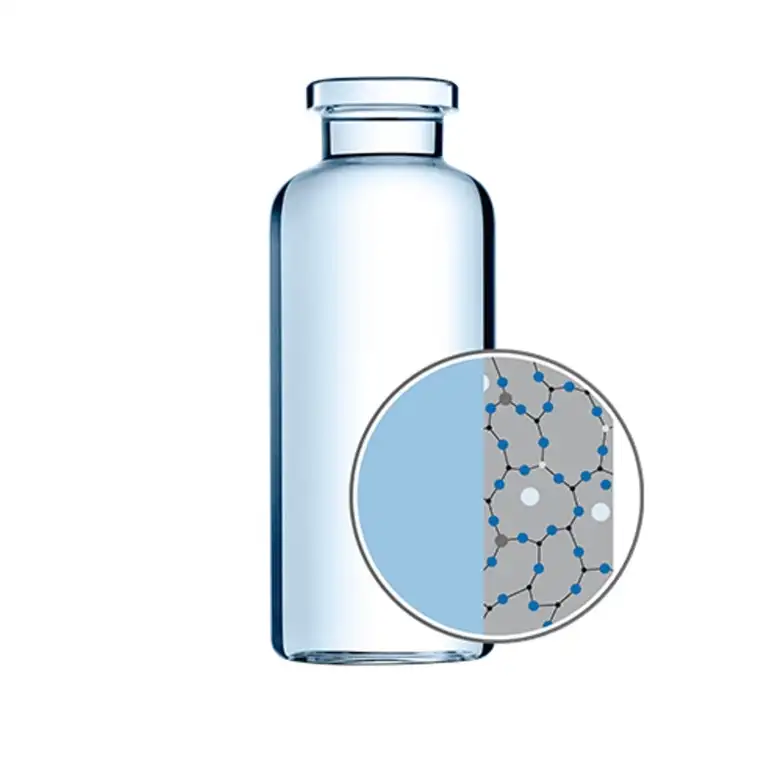 Vials that are strong and tolerant: EVERIC® strong
A glass vial is only as strong as its weakest point. Defects such as scratches, cracks or flaking can occur during transport or on the filling line. With EVERIC® strong and EVERIC® smooth, SCHOTT offers a viable alternative to conventional glass vials and other pharmaceutical vial types. To develop EVERIC® strong, SCHOTT used computer simulations to improve the forming process and optimize the vial's geometry - within ISO tolerances - at the handling and contact points in the heel area and at the lower ends of the sidewall. As a result, the vials can better withstand side compression and axial load during filling and transportation, reducing the risk of breakage and eliminating inherent stress in the glass.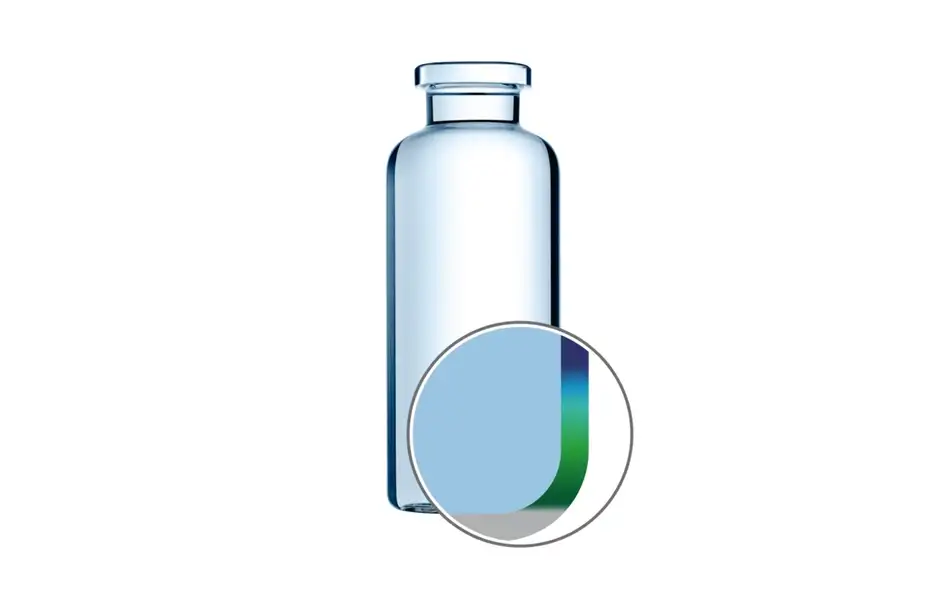 Vials that are smooth and slick: EVERIC® smooth
Defects such as scratches and cracks on the surface of glass vials are a frequent cause of breakage when mechanical load is applied during fill and finish or transportation, resulting in disruption to high-speed bulk production lines and increased manufacturing costs. Furthermore, direct vial-to-vial contact on conventional bulk filling lines can create glass particles, which may end up inside the container. EVERIC® smooth pharmaceutical vials have a coating on the outer surface, which reduces the friction and allows the containers to run smoothly through production.

It is vital that these glass vials are both abrasion-free and completely transparent. The layer does not impair the visual quality controls (QCs) performed by the pharmaceutical company; furthermore, even critical pharmaceutical processes, such as washing and depyrogenation, can be done without alteration.

The coating not only protects against damage to the glass surface, but also significantly reduces particle formation. Tests have shown that the coefficient of friction of coated pharmaceutical vials is approximately 56% lower compared to vials without a coating.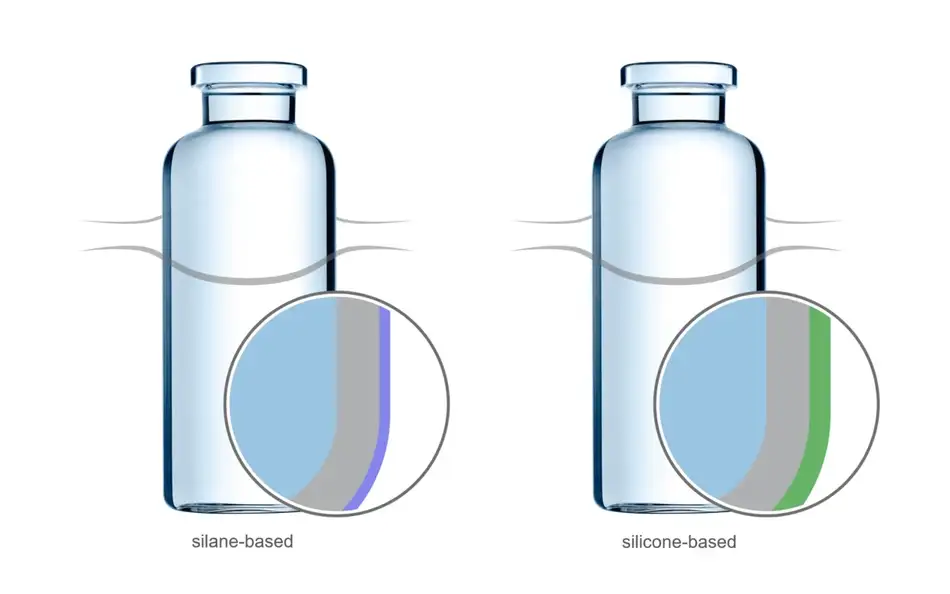 Vials that forefront care and protection: EVERIC® care
Glass leachables can cause stability issues for complex and sensitive injectable solutions, as they may appear in biologics. These occur especially for drugs formulated in the high pH range, which represent a challenge for current pharmaceutical packaging solutions. This is where the latest addition to SCHOTT's modular vial concept EVERIC® care demonstrates its benefits.

EVERIC® care is the only barrier coating for high pH fillings with hydrophobic surface combining all advantages of the Type I middle borosilicate glass container and the well-known 1-layer PICVD (Plasma Impulse Chemical Vapour Deposition) coating of SCHOTT. The interior coating combines hydrophobic behavior known from polymeric containers withstanding higher pH ranges and the typical glass vial with its known advantages for production, inspection and storage. In addition, the hydrophobic surface can support the residual emptying of the vial.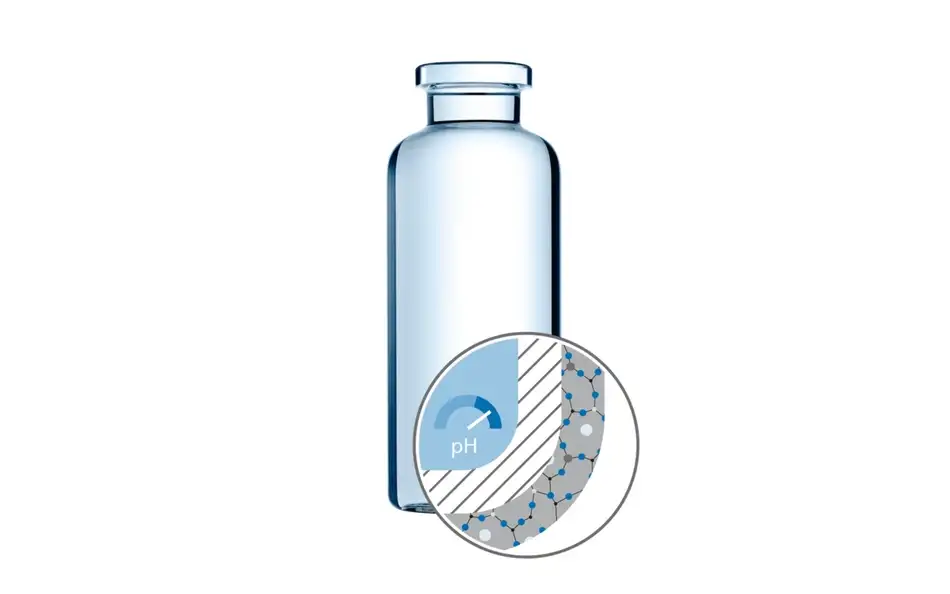 Silane-coated pharmaceutical vials: a case study
The 15 mL pharmaceutical vials were filled with 12.25 mL of water for injection (WFI). Representative samples were selected after various process steps - washing, depyrogenation, crimping, and final automated inspection - and subjected to a range of test procedures including burst pressure, diametral and axial compression load. Additionally, the washing water and WFI were tested for residues from the coating material to assess any potential contamination risk. A 100% visual inspection of the processed glass vials took place to determine the effect of the coating on cosmetic quality.

The results demonstrated that EVERIC® smooth greatly improves line performance by significantly reducing the number of final rejects and preserving the strength of the containers. 235 uncoated pharmaceutical vials were rejected because of visible defects, while only five EVERIC® smooth vials had to be discarded. This represents a 98% reduction in cosmetic defects. In separate tests, 2R EVERIC® strong and smooth vials were investigated for strength under real conditions against 2R glass vials of the highest quality. All vials were filled with WFI, sealed and crimped, then subjected to various tests according to ISO specifications: a burst test and a strength test involving axial and side pressure. The goal was to test the extent to which the improved geometry and the outer coating made the vials more resistant to mechanical loads during the filling process.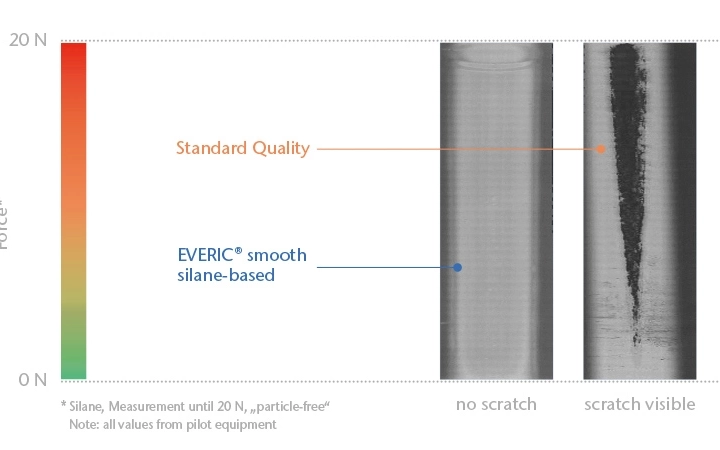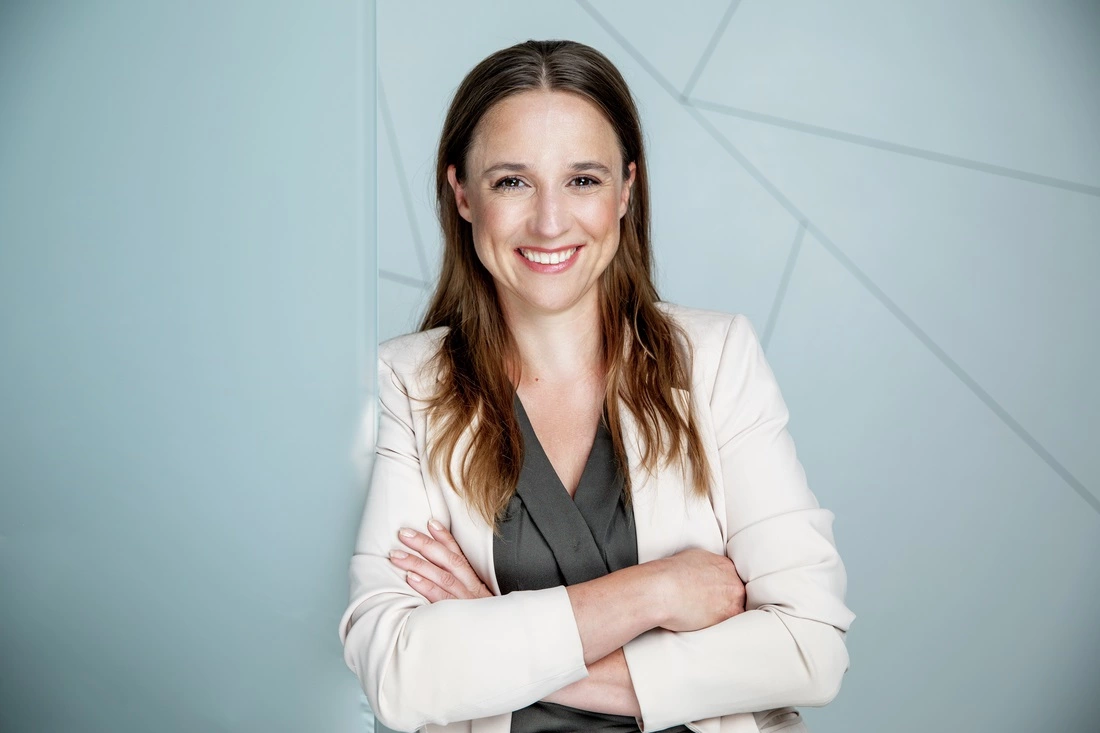 EVERIC® smooth greatly improves line performance by significantly reducing the number of final rejects and preserving the strength of the containers. Studies show a 98% reduction in cosmetic defects
Results from this case study
With their optimized geometry, the SCHOTT EVERIC® pharmaceutical vials showed a significantly higher strength than the test sample vials in all three tests - both before and after the filling process. Furthermore, the additional outer coating effectively reduced mechanical damage on the filling line (derived from glass-to-glass contact with other vials or glass-to-metal contact between the vials and the filling machine). In the axial pressure test, the EVERIC® strong and smooth glass vials demonstrated increased strength by a factor of four)compared to the TopLine test vials. The side compression strength test showed an increased strength of 63% for the SCHOTT EVERIC® vials at the end of the fill and finish process.
One vial portfolio for all needs: EVERIC® next-generation pharmaceutical vials
Facing a Pharmaceutical industry with increasing demands on drug-container interaction and processability alike, SCHOTT decided to respond with a versatile containment solution. By introducing a modular concept for different features to improve the overall performance, SCHOTT offers pharmaceutical companies a choice of features that can be flexibly combined to meet individual requirements.