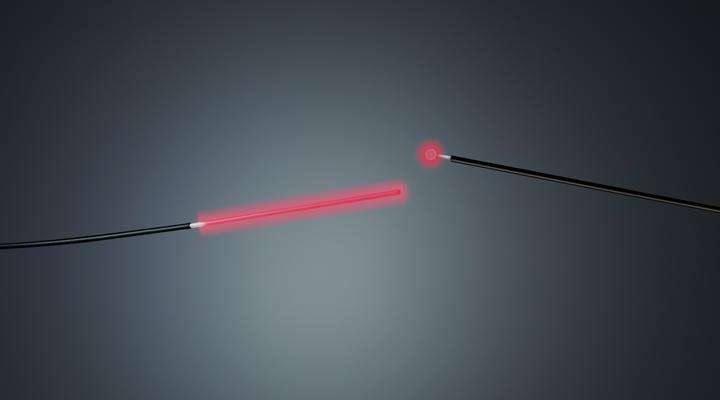 SCHOTT® Luminous Diffusers
SCHOTT laser diffuser technology continues to propel light-based therapies forward to improve patient health. High-precision glass-based diffusers deliver uniform laser light for minimally invasive surgery and the treatment of skin and gum conditions, while supporting the fight against cancer.
Setting new standards for laser delivery
Achieving extremely homogeneous radiation characteristics with high power and efficiency is challenging. SCHOTT offers state-of-the-art laser delivery solutions that boast outstanding technical properties. Development of the proprietary glass-based material was a result of our 130 years of experience in glass processing and deep knowledge of the transport of light through glass. This results in highly durable components in a variety of wavelength ranges.
High homogeneity
Uniform radiation characteristics optimize performance in demanding applications.
High optical efficiency
More than 80 % of laser light is transferred.
High power
Throughput of up to 20 W is supported.
Low heat emissions
A high level of temperature resistance means heat emissions are kept to a minimum.
Broad wavelength range
Consistent performance is achieved at visible and NIR wavelengths up to 2,000 nm.