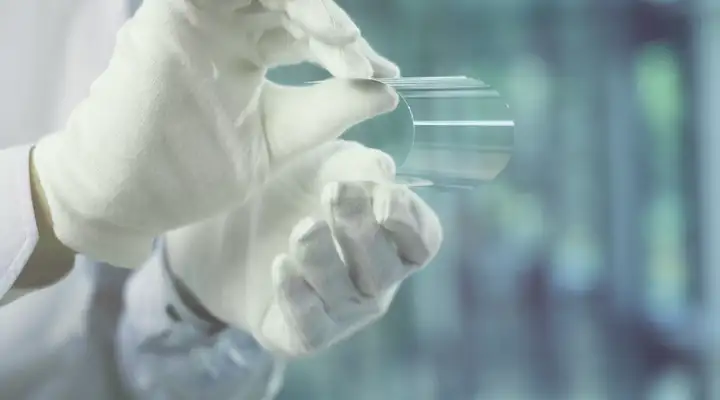 Xensation® Flex
Only a few years ago, flexible glass would have been science fiction rather than science fact, but SCHOTT has pushed the boundaries of what is physically possible in glass technology. Xensation® Flex was selected by key customers in the consumer electronics market to realize free-form display design.
ULTRA thin, ULTRA tough, ULTRA flexible
This combination makes our ultra-thin glass Xensation® Flex unique and allows increasingly innovative display solutions. Thanks to our self-developed down-draw production process and the potential of our raw glass to be chemically strengthened, we are able to produce glass thinner than a human hair with an outstanding bending strength.
Ultra-thin
Xensation® Flex offers thicknesses below 100 micrometers.
Ultra-tough
With its ability to be chemically strengthened, Xensation® Flex can bend more than 300,000 times.
Ultra-flexible
Xensation® Flex can achieve a bending radius of less than 1 mm after processing.
A glass that can bend more than 300,000 times
A glass that can bend more than 300,000 times

Unfold the story behind flexible glass

ULTRA thin, ULTRA flexible, ULTRA unbelievable