Miniturized TO Headers
Design for specific application with high size requirement.
About
SCHOTT develops mini TO headers for some special application. For example, pigtail min header is used for optical network monitoring applications. To be more specific, it is suitable for analog applications such as sensors, CATV Rx in PON.
Pigtail mini header
Single isolated pin header with large area for PD attachment.
Header smaller than TO 38 with 2.36mm diameter.
Includes option of ground pin pre-attached onto header flange.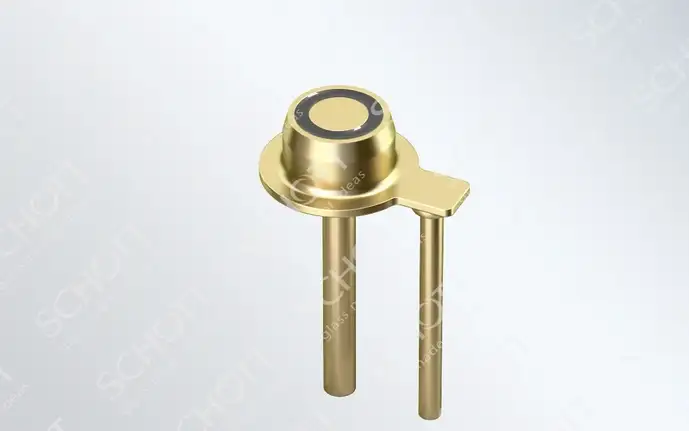 TO 30 Mini Header
Header TO 30 with 3.0mm diameter.
Better space management for Quad modules.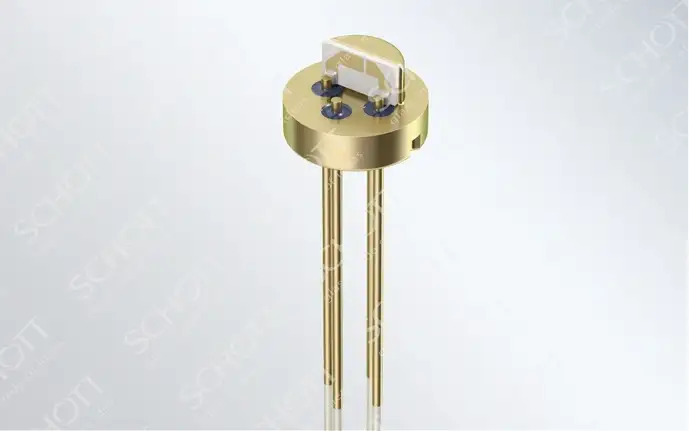 Micro TO-Enabling tomorrow's QSFP-DD and µQSFP applications
The SMALLEST TO in the world for digital communication. Diameter is <3.0mm.
Designed for QSFP-DD, uQSFPTxor high density form factor.
fit 8X in row in QSFP-DD and OSFP.
Size is matched to existing chips available on the market.