Wash and Ceiling Lights
From commercial airliners to business jets, the SCHOTT HelioJet® cabin lighting system creates impressively versatile illumination. It can easily be installed together with all leading cabin management systems in a broad range of aircraft models.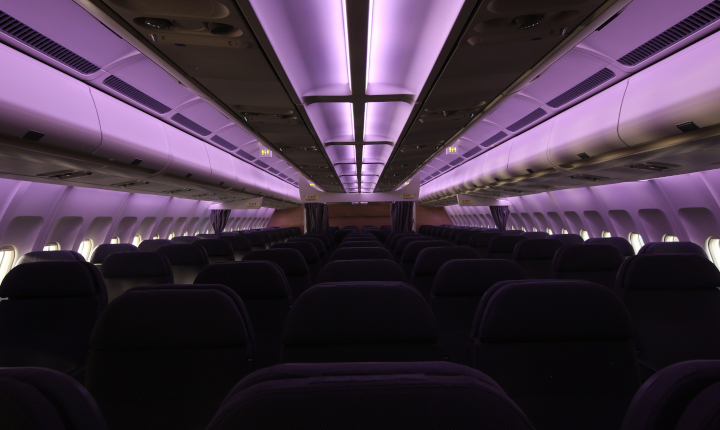 Perfect lighting for aircraft cabins
The HelioJet® SpectrumCC cabin lighting system provides functional and full color light in aircraft cabins to achieve all wash and ceiling light effects. Compatible with a range of airline fleet aircraft, including the Airbus A320, A330/340, A350 and A380, and the Boeing B737, B747, B777 and B787, the modular lighting platform can also be comfortably accommodated in all major models of business jet.