Scratch-resistant cooking surfaces: Bosch relies on SCHOTT CERAN Miradur®
October 26, 2020, Mainz, Germany
The new Series 8 premium cooktops from Robert Bosch Hausgeräte GmbH are particularly well prepared for everyday use in the kitchen: This is because the glass ceramic cooktops impress with a special coating that is almost as hard as a diamond.
The feature that Bosch calls "GlassProtect" is a patented development from SCHOTT, the inventors of black glass-ceramic for cooking: CERAN®. A special coating technology makes the cooking surface harder, significantly reduces scratches and thus ensures a long-lasting shine.
Quality is the main focus of the new Bosch Series 8 premium cooktops. Modern cooking features such as the flexible interconnection of induction cooking zones ("FlexInduction") or the "PerfectFry" frying sensor, which prevents burning, make cooking more flexible and easier. What remains are the demands placed on the glass-ceramic cooktop: it has to cope with a lot in kitchens, because plates, pans, cleaning agents and even food leave their marks in everyday use.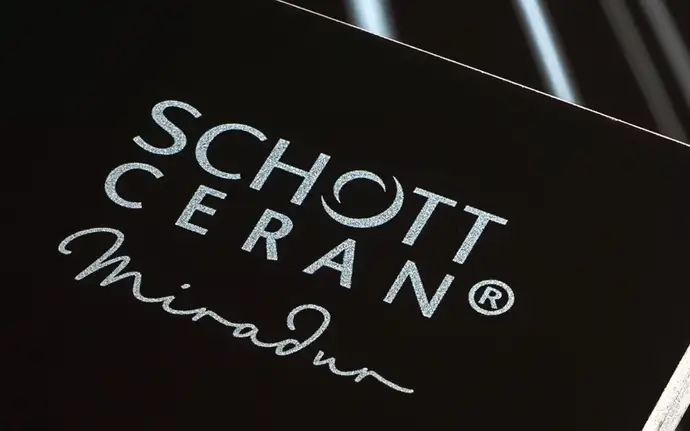 Above all, dirt, dust or tiny grains of sand that get onto the hob from shopping bags have a tough time: due to their angular structures, they quickly cause deep scratches that damage the beauty of the glass-ceramic surface. The same applies to abrasive kitchen sponges. Especially under high pressure, the hard scrubbing fleece on the underside quickly produces visually noticeable, fine scratches. With "GlassProtect", however, stress does not mean wear and tear. The coating makes the cooking surface 95% more scratch-resistant to sand and 70% more scratch-resistant to abrasive sponges.
The beauty and strength of CERAN Miradur®
"GlassProtect" has it all: Robert Bosch Hausgeräte GmbH, for example, relies on the many years of research and expertise of SCHOTT and its coated glass-ceramic CERAN Miradur®. Miradur® belongs to the family of the original, CERAN®, and is the only coated glass-ceramic in the specialty glass expert's portfolio that is almost as hard as a diamond – and more than twice as scratch-resistant as conventional glass-ceramic cooktop panels. This makes it extremely resistant and can withstand scratches and intensive use for years without losing its beauty.
The 0,8 meters wide induction cooktops of the 8 series, PXV820DV5E and PXV890DV5E, come with "GlassProtect" / CERAN Miradur® as standard. Thanks to their elegant design, they fit into modern kitchen concepts and, thanks to their special coating, maintain the smooth and shiny surface of the glass ceramic for a long time. The models will be available in Germany, Austria and the Netherlands from December.
Exceptionally strong
SCHOTT CERAN Miradur® is certified by TÜV Rheinland for scratch resistance and quality as well as controlled manufacturing. Miradur® is also patented by SCHOTT as a scratch-resistant glass-ceramic for glass-ceramic cooktops.

Links:
Learn more about the product CERAN® Miradur
Discover more about the tough beauty
SCHOTT CERAN® and SCHOTT CERAN Miradur® are registered trademarks of SCHOTT AG.
The name Bosch stands worldwide for outstanding quality and reliability. For more than 85 years, household appliances have also been meeting this demand: Bosch is Europe's leading manufacturer of household appliances. Its products are geared exclusively to the real needs of modern households. Thanks to advanced technologies and surprisingly simple solutions, they effortlessly achieve perfect results and take the strain off everyday life. At the same time, high-quality, precisely processed materials and a timeless, internationally awarded design ensure perceptible quality and sustainability. A recognized high level of service quality confirms consumer confidence in the brand and underpins the Bosch guiding principle of "Invented for life".
About SCHOTT
SCHOTT is a leading international technology group in the areas of specialty glass, glass-ceramics and related high-tech materials. With over 130 years of experience, the company is an innovative partner to many industries, including the home appliance, pharma, electronics, optics, life sciences, automotive and aviation industries. SCHOTT has a global presence with production sites and sales offices in 34 countries. In the 2018/2019 fiscal year, the group generated sales of EUR 2.2 billion (US$ 2.54 billion) with over 16,200 employees. SCHOTT AG has its headquarters in Mainz (Germany) and is solely owned by the Carl Zeiss Foundation. This is one of the oldest private and largest science-promoting foundations in Germany. As a foundation company, SCHOTT assumes special responsibility for its employees, society and the environment.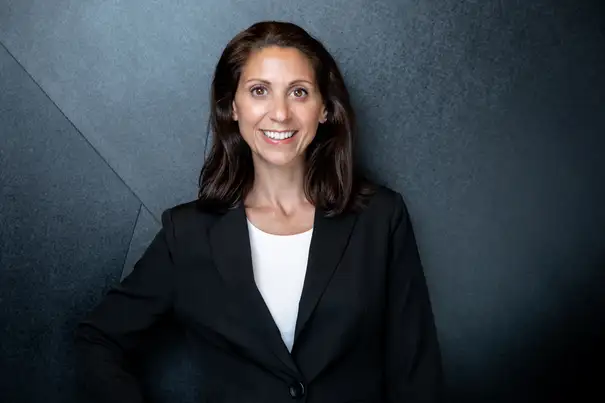 Rina Della Vecchia
Senior Marketing Communication Manager