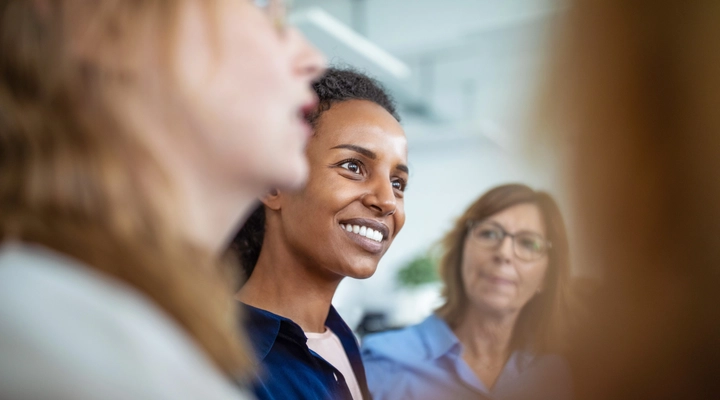 Best Teams Program
Our Best Teams program aims to form interdisciplinary and intercultural teams with a gender mix. We are committed to building a global culture of diversity and inclusivity in which our employees feel encouraged and empowered.
Our approach
Best Teams program
SCHOTT is an international business serving diverse businesses and industries around the world. As such we believe in the value and success of an equally diverse workforce, closely collaborating to generate the best ideas and the best solutions. We therefore embrace all differences among people, cultures, opinions, and perspectives.

Our Best Teams program establishes a dedicated leadership culture, as well as processes designed to create supporting team structures and inclusive corporate communication. We are determined to involve our employees as much as possible in different ways across the globe. We provide exchange programs for the children of SCHOTT employees worldwide, offer the 'Mylanguage' program to learn new languages, organize global virtual networking events, and conduct leadership training on the importance of diversity and the value of inclusion. As a result, we have created an environment in which every employee can fulfill their full potential.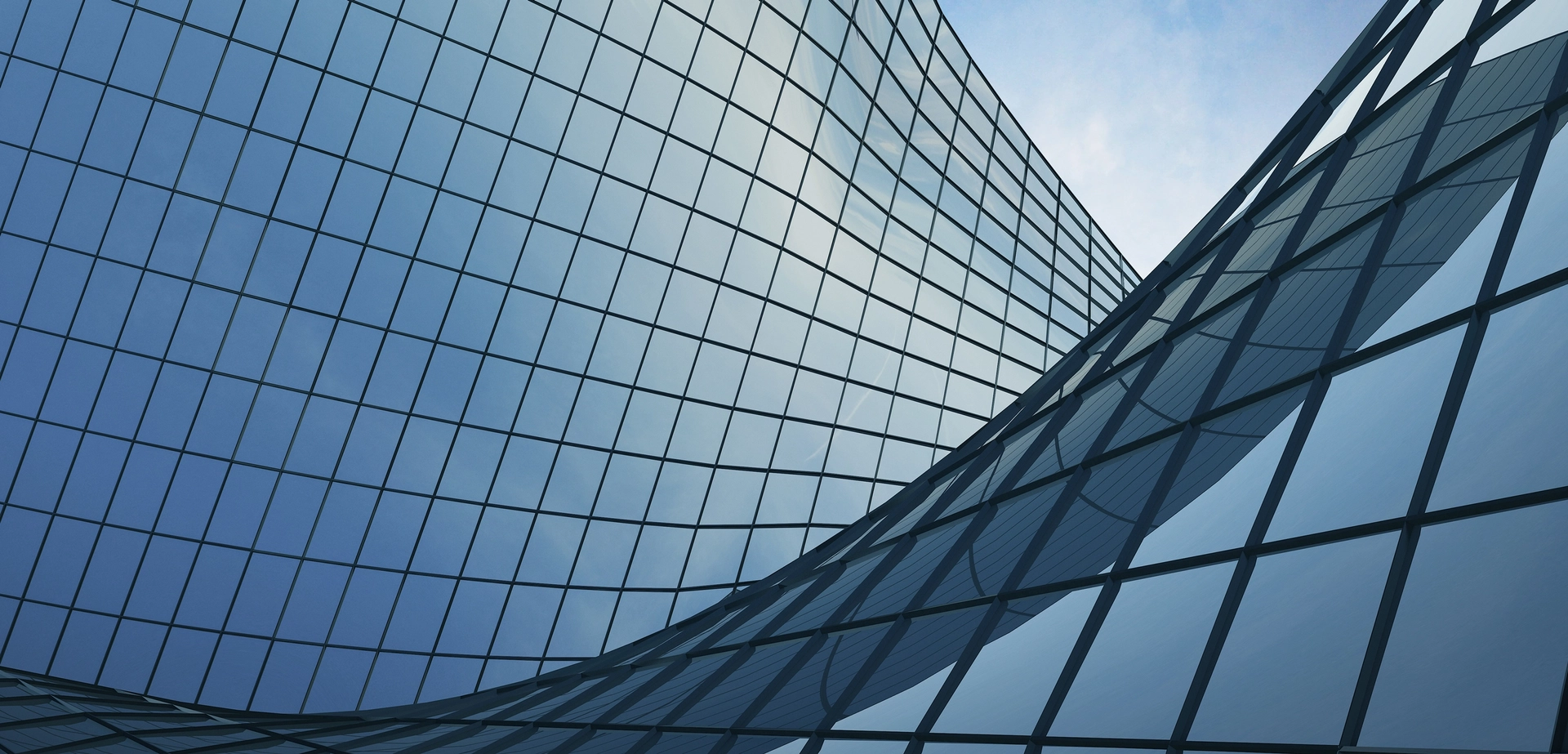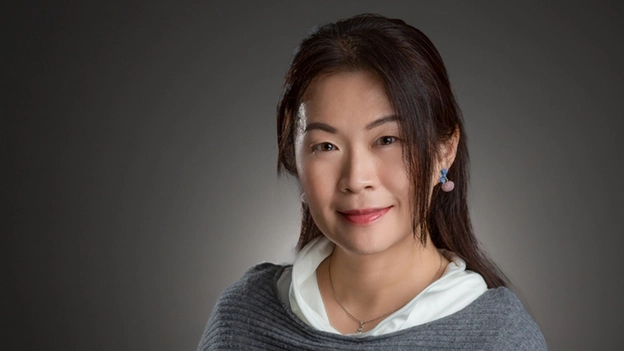 Our experience shows that highly intercultural and interdisciplinary teams create outstanding success stories at SCHOTT. Take, for example, the foldable glass project team, in which members from China, Germany, Japan, Korea and Malaysia, all with very different fields of expertise, worked closely together to produce a truly extraordinary outcome.
Our guiding targets
To ensure and monitor our success we follow several guiding targets and indicators along the way:
Measurable indicators
The ability to transparently track and document our progress is very important to us, so we have determined several measurable indicators. To foster diversity in our leadership teams we have set targets for internationality and gender ratio for our top two management levels. We also monitor the commitment and satisfaction of our employees with a quarterly pulse check.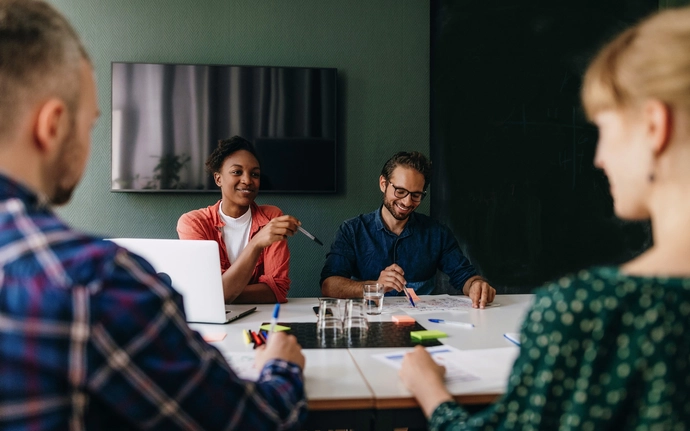 Internationality
Diverse teams ensure a welcoming work environment and a high standard in quality as they reflect the markets and customers they collaborate with. So we have set targets to diversify the number of nationalities at the highest levels of management.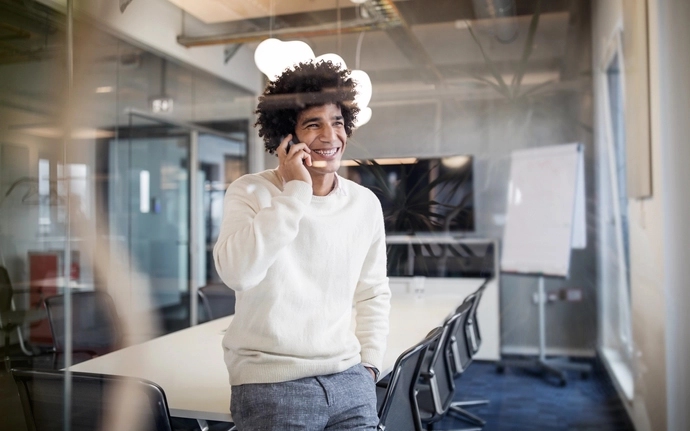 Gender mix
We believe that mixed leadership teams are a key driver of success and lead to higher motivation and better results. Therefore, we have defined targets to increase the number of females at the highest levels of management.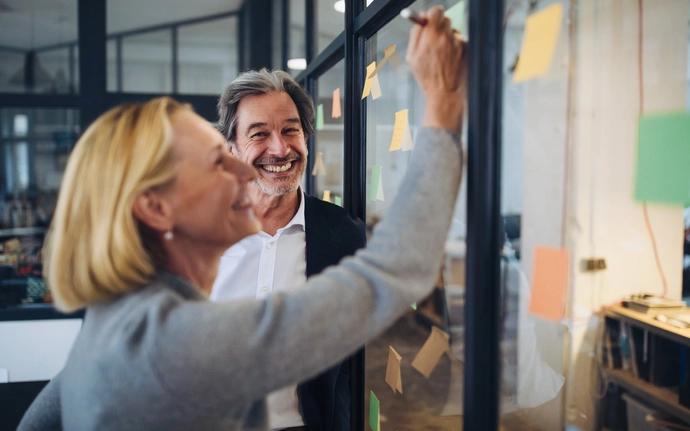 A company built on diversity
20 %
females in top two management levels
32 %
females in the SCHOTT workforce

96
nationalities in the SCHOTT workforce
85 %
of all employees say they are proud to work for SCHOTT
74 %
feel valued as a person at SCHOTT
SCHOTT North America, Inc. is an Equal Opportunity/Affirmative Action Employer. Applicants are considered without any regard to race, color, creed, religion, age, national origin, ancestry, ethnicity, gender, gender identity, gender expression, sexual orientation, marital status, veteran status, disability, genetic information, citizenship status or membership in any other group protected by federal, state or local law. Any form of unlawful harassment is prohibited.