SCHOTT iQ®
The SCHOTT iQ® platform has been designed to set new standards for the pharmaceutical industry. Developed in cooperation with customers and partners, it provides a holistic RTU solution that makes our customers` fill and finish processes as simple as possible, so they can focus on their core business.

adaptiQ®
A broad range of container geometries, quality levels and controlled surface chemistry makes the adaptiQ® portfolio extremely versatile. The two nest types – clip nest and cup nest – accommodate for individual fill and finish requirements. As well as the standardized tub formats, ready-to-use vials are also available as a tray solution.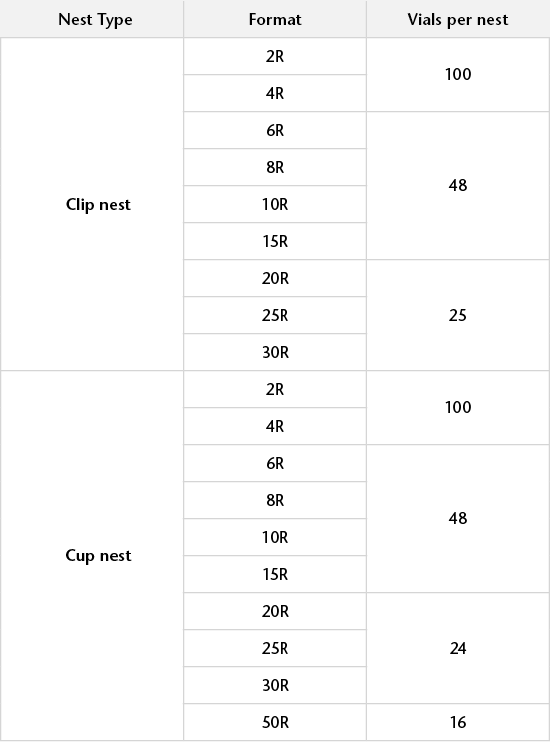 syriQ®
syriQ® offers a versatile range of different PFS volumes, needle- and needle shield, and closure (SRC, tipcap) options, as well as pre-tested plunger variants. The portfolio also contains syriQ BioPure® and syriQ BioPure® silicone-free, which have been especially designed to protect biologic drugs.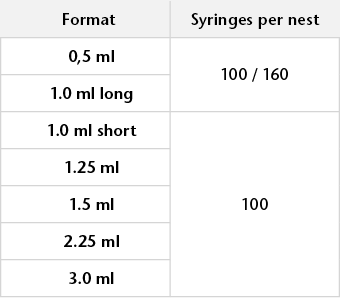 cartriQ®
cartriQ® is available in two formats, either crimped or uncrimped, and can be delivered with a variety of pre-tested plungers and closure systems. Plungers can be provided in a nested format, perfectly matching the nested cartriQ™ design. Individual formats can be developed upon request, including large-volume RTU cartridges (5-20 ml) with 13 mm vial stoppers.

Reduce the time to commission a new filling line and gain maximum flexibility. The SCHOTT iQ® platform was developed in close collaboration with a number of filling line suppliers to standardize the packaging and, most importantly, the tub dimensions to make it simple for you to process vials, cartridges, and syringes on the same line. This means that the SCHOTT iQ® RTU portfolio can be processed on a broad range of cutting-edge fill and finish equipment.
SCHOTT is working closely with industry-leading elastomer component suppliers to provide pre-validated RTU solutions. SCHOTT iQ® reduces drug development risk, lowers testing efforts, improves quality, and accelerates your time to market, giving you a broad portfolio of containers and elastomer components as turnkey solutions.
The SCHOTT iQ® platform is closely aligned with the evolving industry standard on particles and increasing regulatory considerations. With the holistic SCHOTT iQ® platform, the particle load is minimized in all RTU containers, enabling the manufacture of high-quality injectable drugs and an improvement in patient safety. Our production process includes:
Sourcing of clean packaging materials
Clean manufacturing process
State-of-the-art equipment
Environmental control
Exact control of particle levels with cutting-edge particles lab
Using the highest industry-quality type I glass FIOLAX® and sophisticated processing technology, SCHOTT has greatly diminished breakage and defects in glass containers. With the nested configuration of SCHOTT iQ® containers, glass-to-glass contact is avoided during filling, transport, and storage, providing containers that remain free of scratches and contamination.
SCHOTT has performed case studies on behalf of a number of pharmaceutical companies. These studies show that if manufacturers move from bulk to RTU, they can achieve a significant amount of savings. But if they move to the SCHOTT iQ® platform, they can gain even more benefits. A toolset developed by SCHOTT can help manufacturers understand their own TCO profile and identify potential savings with SCHOTT iQ®.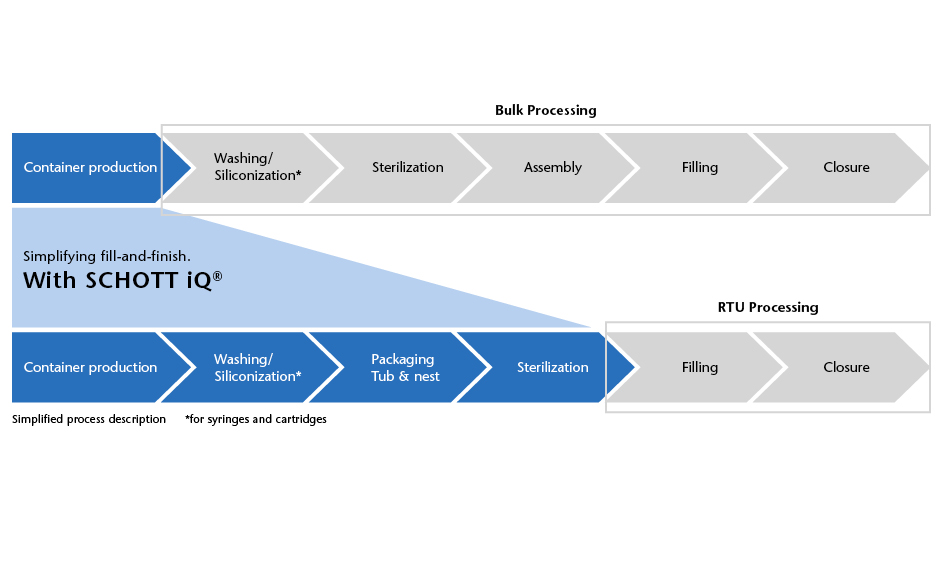 In combination with flexible filling lines, SCHOTT iQ® allows for filling multiple container variants without the burden of equipment changeover. This increases the overall efficiency of both small-batch and commercial production. Hence, maximum flexibility is offered to accommodate new drug development, clinical trails, or even ramping up commercial production.
SCHOTT iQ® significantly reduces the time and effort required to qualify and validate packaging containers on a filling line. The implementation of SCHOTT iQ® RTU containers is easy and swift compared to bulk or other sterile packaging solutions.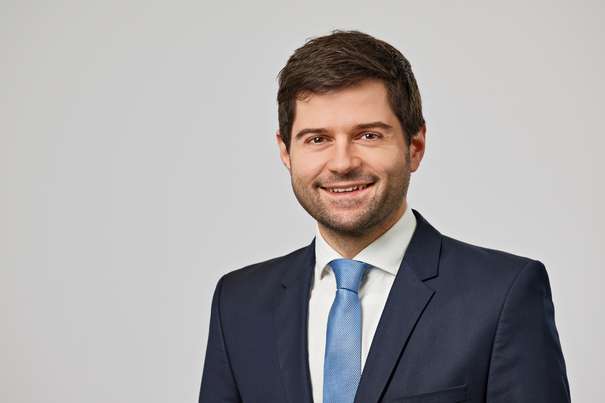 Dr. Robert Lindner
Junior Global Product Manager