Glass Syringe
Biotech drugs are easily compromised by reacting with the glass container and can be difficult to dispense because of their viscosity. However, by using the innovative syriQ BioPure® and syriQ BioPure® silicone-free syringes, you can deliver biotech drugs smoothly and without interaction.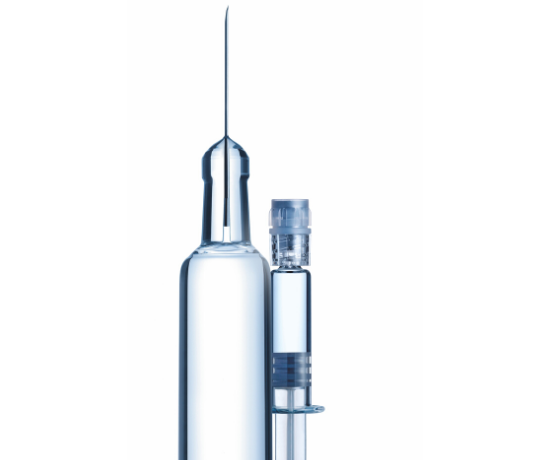 0%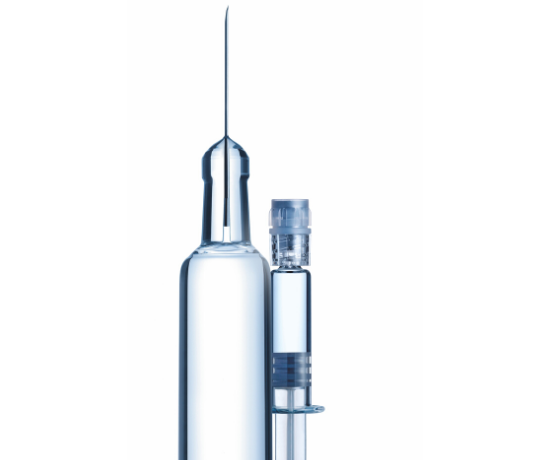 syriQ®
SCHOTT's high-quality syringe barrels are produced on fully automated, high-speed precision forming lines. Rigorous product inspection and strict process control is ensured by state-of-the-art camera inspection for both dimensional and cosmetic aspects.
CHARACTERISTICS
With tight dimensional tolerance for accurate filling and functionality, syriQ® offers excellent gliding performance with precise forming. In addition, our sophisticated needle gluing process, coupled with in-line camera inspection, results in strong bonding of needle and barrel, high sharpness, and precise positioning of the needle inside the needle shield. Our handling process also features no glass-to-glass contact and in-line camera inspection that greatly reduces cosmetic defects such as scratches, dirt, particles, and cracks. This means less rejections on your filling line.
YOUR ADVANTAGES
Made with high-quality SCHOTT FIOLAX® tubing.
100% camera control for dimensional aspects.
Tub and nest design optimized for easy integration in filling lines.
Customized PFS solutions to meet your drug delivery needs.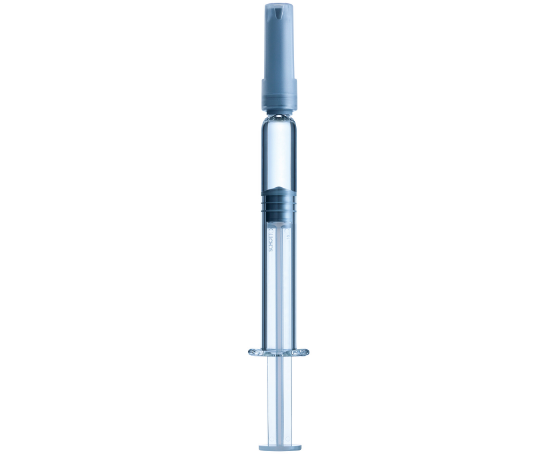 0%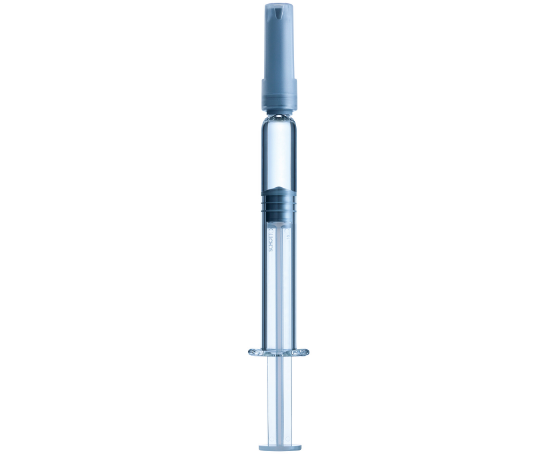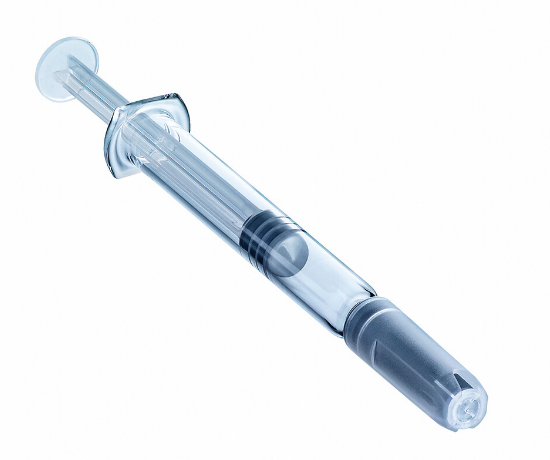 syriQ BioPure®
Biotech drugs are more prone to interaction with the container, which can cause them to deteriorate, limiting their shelf life and compromising treatment efficiency. However, SCHOTT's innovative syriQ BioPure® family ensures these sensitive drugs pass easily through the syringe system.
CHARACTERISTICS
BioPure® features low tungsten residuals and low adhesive residuals, as well as a uniform silicone layer to protect the stability of biotech drugs. Biologics are extremely viscous, so pass through a syringe with more difficulty. This can make administering the drug challenging for patients, but BioPure® features a smooth gliding performance and improved drug flow through the needle. The dimensions of the syriQ BioPure® container are also highly accurate, which means the syringes are easily integrated into auto injector devices, allowing patients to continue their treatment at home.
YOUR ADVANTAGES
Improved drug stability with an improved extractables and leachables profile.
Superior functionality for perfect device fit and smooth self-administration.
Short time-to-market via multiple syringe configurations and pre-validated documentation.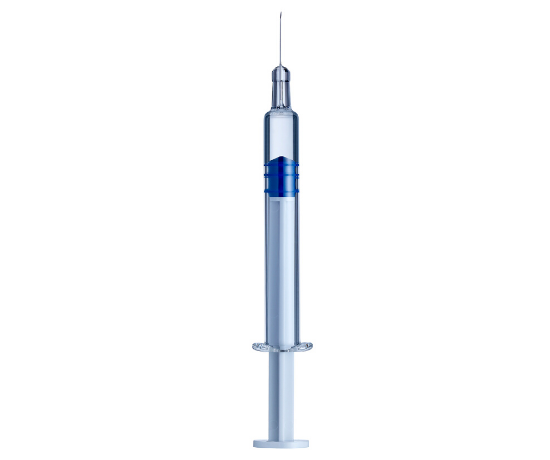 0%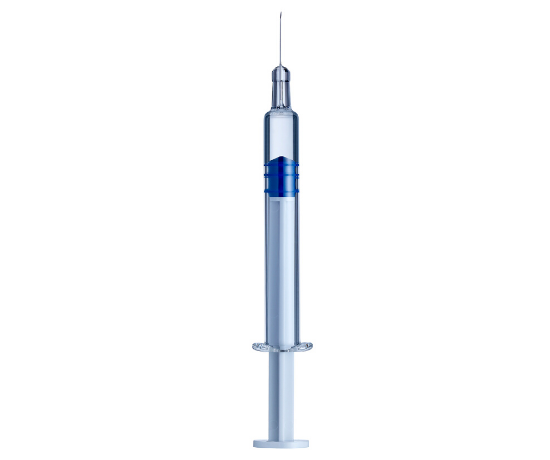 syriQ BioPure® silicone-free
This first prefillable syringe in the world to be silicone-free makes administering highly sensitive biotech drugs much more efficient. This is due to the avoidance of inner siliconization, which could compromise drug stability and medical effectiveness.
CHARACTERISTICS
To maintain the required consistent gliding force, SCHOTT experts focus on accurate geometry, ensuring tight dimensions in the syringe barrel. The silicone-free syringe also comes with a silicone-free plunger to ensure there's no risk of the biotech drugs interacting with silicone and destroying their therapeutic capabilities. Of course, this silicone-free version enjoys all the benefits and advantages of the original syriQ BioPure®, including low tungsten and adhesive residuals.
YOUR ADVANTAGES
World's first silicone-free prefillable syringe.
Eliminates biotech interaction with glass.
Silicone-free plunger for extra stability.