Titan Medical: Innovative technologies for single access robotic surgery
Titan Medical Inc. is on a mission to design and develop surgical technologies for single access robotic surgery. Titan Medical is a publicly traded development stage medical device company headquartered in Toronto, Ontario, with shares listed on the TSX and Nasdaq exchanges. Design and development activities are undertaken by the company's wholly owned Chapel Hill, North Carolina subsidiary, Titan Medical USA Inc.

Dr. Perry A. Genova, Senior Vice President, Research and Development of Titan Medical Inc., and President of Titan Medical USA Inc., is an acknowledged robotic engineering expert and has led four medical device startup companies. He is widely recognized for building and leading successful teams in both small and multi-national companies. In this interview, he talks about innovations in robotic surgery, the importance of visualization for an immersive experience, and why it takes a great team to be successful.
Dr. Perry A. Genova, Senior Vice President, Research and Development, and President of Titan Medical USA Inc., is an accomplished, innovative, and seasoned executive who, over a career spanning 30 years, has been recognized for building and leading successful teams in both small and multi-national companies. He has led four medical device startup companies and has broad expertise across pharmaceutical, medical device, and consumer product industries. Holding a PhD in Biomedical Engineering, he is a co-inventor on 55 issued and pending U.S. patents and co-author of over 30 scientific papers and presentations.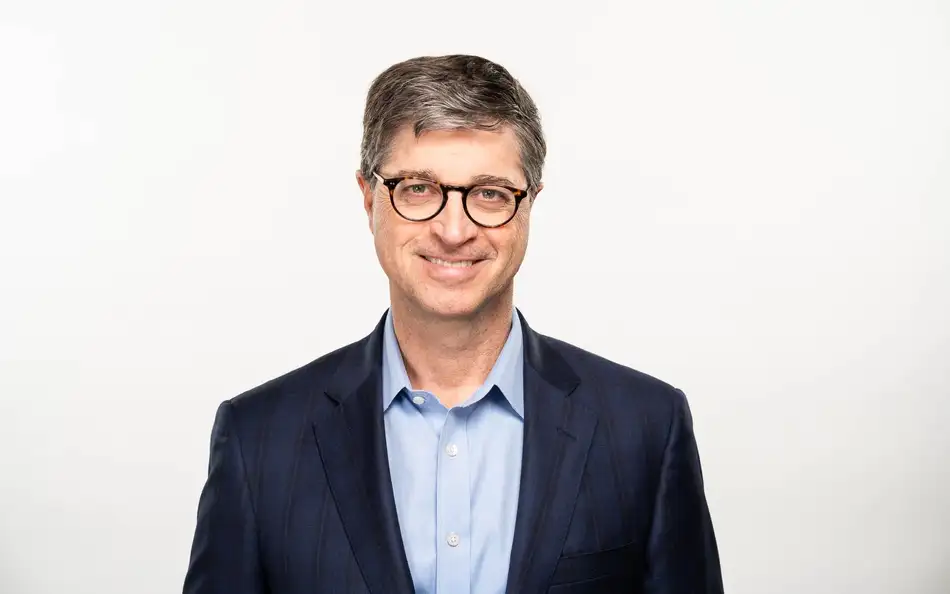 How does Titan Medical envision the future of robotic surgery?
There is little doubt that the future of robotic surgery includes a growing place for single access surgery. We believe there is potential to reduce surgical trauma and improve patient outcomes with surgery performed through a single access point as compared to open surgery or minimally invasive surgery involving multiple incisions, as is the case with laparoscopy and current multi-port robotic solutions.
Our goal is to address these potential benefits by designing and developing elegant single-access surgical systems that allow surgeons to do their best work in the least invasive manner. The challenges are numerous, and we are intensely focused on solving them for the benefit of surgeons and health care technicians, hospitals, insurers and most of all, patients.
We are fast moving and innovative in ways that differentiate Titan Medical. Our robotic systems have robust multi-articulating instruments, a world-class 3D HD camera, and terrific illumination. Thanks to our entrepreneurial spirit, we are rapidly creating a commercially desirable product that will addresses real market need when launched.
Please introduce your Enos™ Robotic Single Access Surgical System.
We are developing our Enos system to become the new standard of care in robotic single-access surgery. It is a robotic assisted surgical system designed for access to the body through a single port or incision with dual 3D and 2D high-definition vision systems, multi-articulating instruments, and an ergonomic surgeon workstation. The instruments and cameras were designed to be unique – with Titan Medical holding a significant body of existing know-how and intellectual property, while continuing to expand our intellectual property footprint.
What role do illumination and visualization play in your solution?
Illumination and visualization are very important. After all, robotic assisted surgery is performed in a pitch-black abdominal cavity filled with light-absorbing structures. Delivering sufficient and accurate light into the body is an essential element of visualization. We believe that working with high quality glass optical fibers will yield better illumination in terms of intensity, color and pattern.
We have been told by at least one of our surgeon advisors that they "feel with their eyes" – therefore, providing a surgeon with a rich, direct visualization experience is an essential product attribute. If you get the visualization experience right, the surgeons will feel completely immersed at the surgical site.
How does your vision system create this immersive experience?
Through an approximately 25-millimeter insertion tube, we place two articulating arms and two lighted camera systems — a 2D high-definition camera and a 3D high-definition articulating endoscope-like camera. The 2D camera allows a surgeon to visualize the workspace and ensure that the anatomy for the planned robotic procedure is acceptable. For example, a surgeon can explore the surgical field checking for adhesions or issues prior to docking with the robotic system and loading instruments.
Our 3D camera is quite unique as it is completely and organically designed by Titan Medical, including image production and illumination technologies. Titan's 3D high-definition flexible endoscope-like camera design includes several degrees of freedom – tilt, pan, and elevate – to provide unparalleled visualization of the surgical site and instruments.
The 3D camera was designed to provide an exceptional visualization experience for the surgeon in a very compact 10-millimeter diameter package, a key challenge, given this tiny form factor is providing excellent depth perception. Feedback from surgeons who have tested this camera system has been very positive, complimenting the image clarity, illumination, and depth perception.
With a single-port entry, how do you make sure that the surgeon does not lose orientation?
This is a fundamental challenge with single-access surgery as all of the tools – instruments and camera – enter the surgical field parallel to one another and through a single working port of entry. The instruments are designed to access a large working volume, far beyond what a traditional camera could capably capture. The camera design, therefore, must be quite innovative in its design as it must deliver a precise image while being steerable to visualize the working end of the instruments. The challenge we had to address was being able to provide a method of easily and quickly positioning the camera in a way that feels natural.
Building on our articulation methodology, we have developed IP that supports camera movement to automatically locate itself with respect to the position of the instruments, which is particularly valuable when surgeons physically move the camera closer to the surgical site. While this "zooming in" provides a more precise image of the end of the instruments, some proximal sections of the instrument may be outside of the direct field of view of the surgeon. In order to provide the surgeon with a sense of the configuration of the entire instrument arm, Titan developed operative screen overlays that depict virtual representations of the instruments.
The Enos™ robotic single access surgical system is designed to deliver clinical capabilities beyond current offerings. Titan Medical engineers are designing the Enos system in direct response to feedback from laparoscopic and robotic assisted surgery device users. Titan is focused on addressing an array of suggestions and requests ranging from device performance, ergonomics, operating room efficiency, ease of use, and reduced operating costs.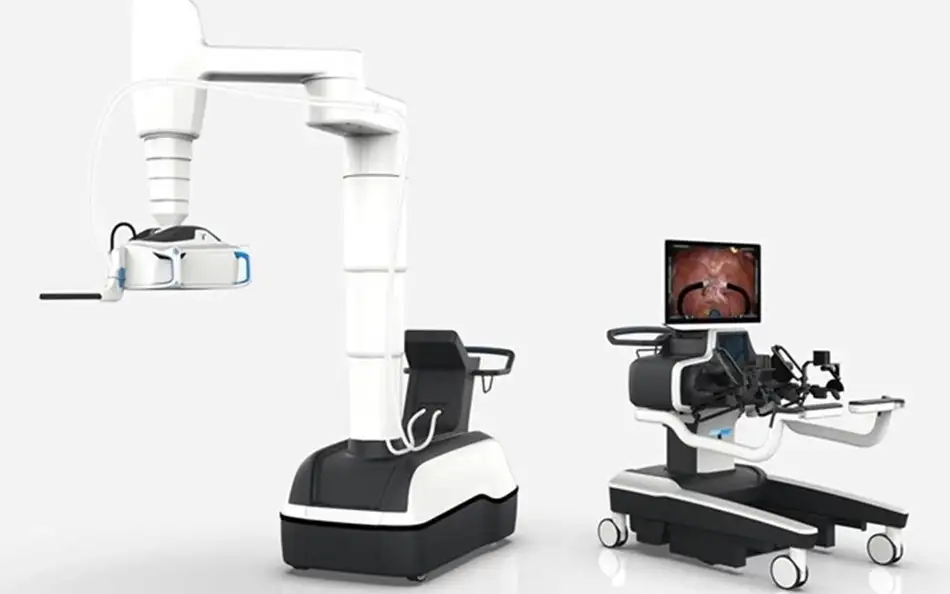 Your system is based on a wide range of motion and strong grip strength. Why are these factors important?
Our instruments include a vertebrae-based, "snake-like" dexterous design, allowing the instruments to provide a large range of motion while maintaining the stiffness for performing surgical tasks. One of the challenges with single-incision surgical robotics is that if the range of motion of your operative instruments is limited, you may have to reposition the whole system to complete the requisite surgical tasks. Titan has supported surgeons who have performed 60 surgeries with the Enos surgical system on porcine models and cadavers. These studies have demonstrated little need for mid-procedure adjustments of the system.
In addition to the wide range of motion of our multi-articulating instruments, they are designed to support the necessary surgical forces, including gripping force. These qualities were demonstrated on several occasions during Nissen Fundoplication procedures when surgeons using the system expressed their surprise that the gripping force of our instruments was strong enough to manipulate and suture the fundus of the stomach during the esophageal wrap. Range of motion, stiffness, and grip strength are real assets to surgeons and are key attributes of our solution.
Why is single incision surgery desirable for a patient?
Minimally-invasive single access surgery, including single incision surgery, offers less trauma to the patient's body and improved cosmesis, with a single incision of approximately 25 millimeters instead of three to five small to large incisions needed in traditional multi-port robotic or laparoscopic procedures. Single incision robotic surgery has been shown to reduce the need for narcotics as post-operative pain is significantly reduced. Single incision surgery has promise in outpatient settings, reducing the time spent at the hospital post-procedure.
Surgeons will also benefit from the ergonomics of the open architecture of Titan's surgeon console. Many in our industry have spoken of reduced stress from standing over the operating room table during lengthy surgeries and the potential to extend the careers of surgeons by minimizing the physical impact on their bodies. At Titan Medical, we believe we are on the right track with our product development initiatives and excited to commercialize our system with the innovation necessary to address these issues.
How will your system address the current financial limitations of the existing robotic platforms?
Our goal has been to design a robotic surgical system that is attractive to a variety of hospitals, including smaller hospitals, thereby increasing the market penetration of robotic assisted surgical systems to reduce the overall costs normally associated with such surgeries. We have also worked to design a system that may reduce procedure costs by increasing the amount of uses for an instrument. With increased instrument re-processability, the related procedure cost can accordingly be reduced.
We are also focused on designing a system that may reduce the costs of disposable elements, as well as reducing the costs of capital equipment while potentially facilitating rapid turn-around in the operating room. In our vision of single access robotic surgical system, the system should be easy to turn on and properly configured, including draping, so that it can be done rapidly, maximizing operating room up time.
In what way is Titan disruptive?
We are developing a robotic surgical system that is differentiated and creative to truly enable the breadth of procedures possible through single access surgery. We have a pipeline of innovation covering a spectrum of technologies that we hope to introduce over the coming years. By placing early systems in the hands of expert surgeons, we have been able to incorporate the learnings from their operations in preclinical and laboratory testing environments into our subsequent developments.
We may be a small company, but we pride ourselves in our innovation. The feedback we have received from various market participants, including established medical device companies, has been positive.
On a more personal note: what fascinates you about your work?
I love working with the energetic and talented people on my team. I am motivated by this team and enjoy the deeply technical collaborative culture we have created here and the alignment and commitment to Titan Medical's vision. It is, after all, a team sport, and this is a great team focusing their immense talents on a great mission. While I am an engineer at heart and I love technical challenges, I feel that my role here is focused on mentoring, teaching, and encouraging the group to achieve important and relevant product development milestones. Rarely does one get the opportunity to do something so big, unique, and bold that will have such an impact on humanity.

And it is a lot of fun – establishing and growing our team; immersing myself in an exciting and novel technology; bridging between the flurry of activity, excitement and energy in our facility, clinical applicability and strategic long-term planning. We are a solid business, we are well funded, we have great foundational technology, and we have a pathway to build a successful commercial presence, providing the market with an attractive alternative to what is currently available.

Text: Dr. Haike Frank, SCHOTT
All photos: Titan Medical
March 17th, 2021