Fill + Finish Optimization
Fill + finish is the core process of the pharmaceutical packaging industry, and any problems in the production line can have serious implications for patient safety. SCHOTT can gather a wide range of data to analyze line performance and the quality of primary packaging containers for optimal results.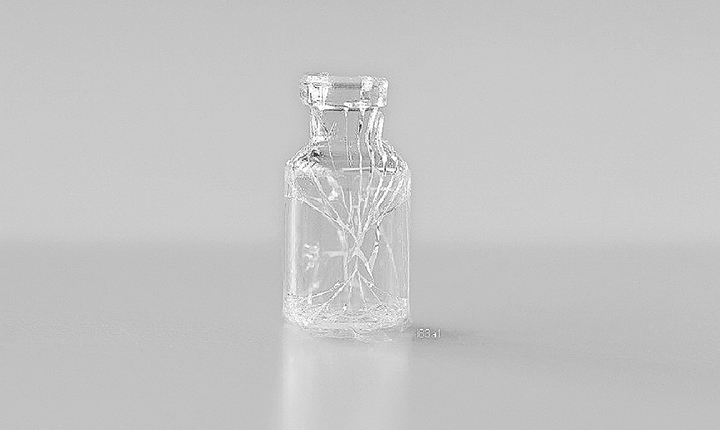 Mechanical stability
SCHOTT pharma services is a solution provider for glass breakage issues and the mechanical stability testing of pharmaceutical containers. Our experts in fractography and strength testing can identify the root cause of glass breakage and determine the fracture probability based on our large portfolio of standard and customized in-house testing methods.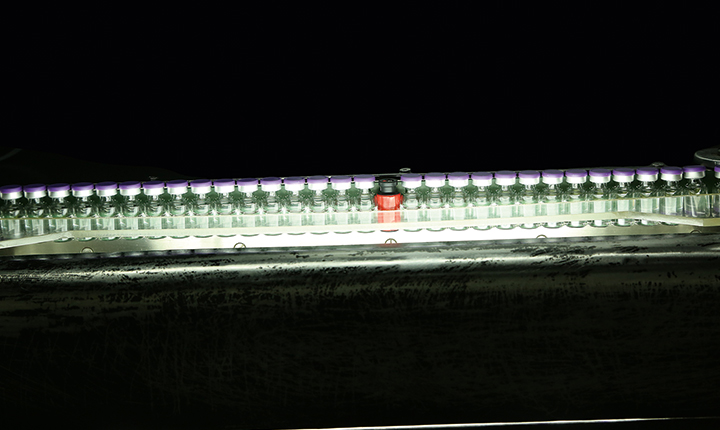 Smart Skin
Smart Skin is a state-of-the-art system for measuring line pressure on filling and packaging lines. Using drone containers and sensors on the line, the effect of pressure can be monitored in real-time and analyzed to understand its impact on performance. The strong cooperation between SCHOTT and Smart Skin enables accurate optimization of the fill + finish process to reduce glass breakage, bruising and micro fractures, and increase efficiency.
Discover how we can optimize your pharma packaging
Complete optimization of line performance is the ultimate goal of everyone involved in the pharmaceutical packaging industry. What can be measured can be managed, and what can be managed can be optimized, so take a closer look at how SCHOTT can increase the efficiency of your fill + finish process.
Mechanical stability
Mechanical stability tests are the basis for weak point analysis of production lines and container design.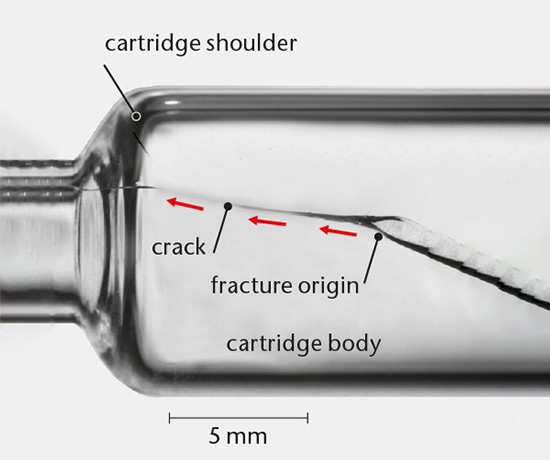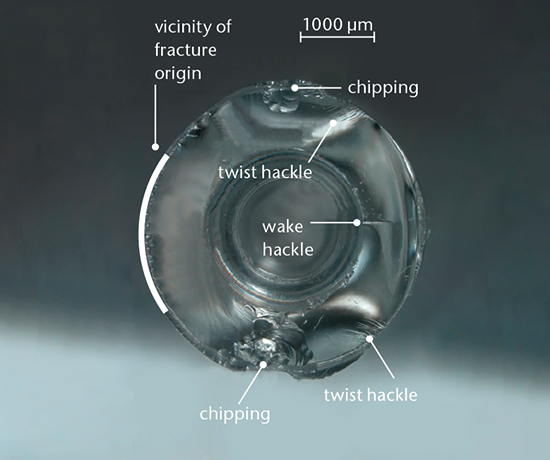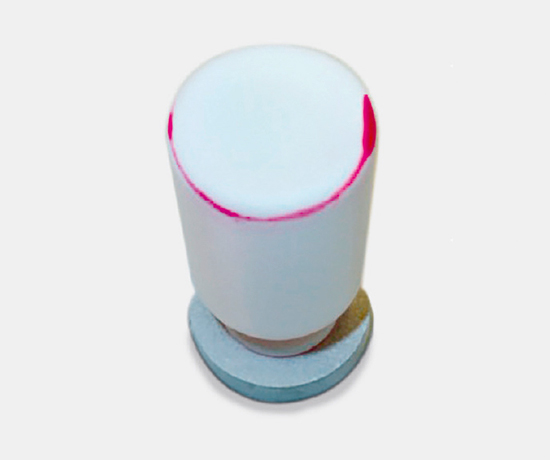 Fractography and breakage analysis
All broken glass samples and material cracks tell stories and leave behind clues. By using optical and scanning electron microscopy we can determine the origin and propagation of glass breakage. Clear evidence of the root cause can then be drawn and the applied force that led to the failure can be determined. Integrity of the glass container can be additionally assessed by dye penetration testing.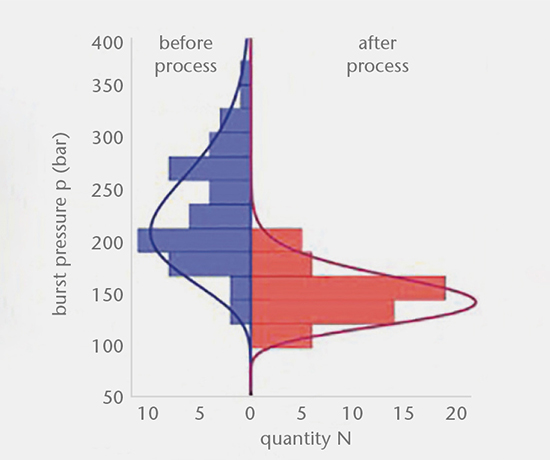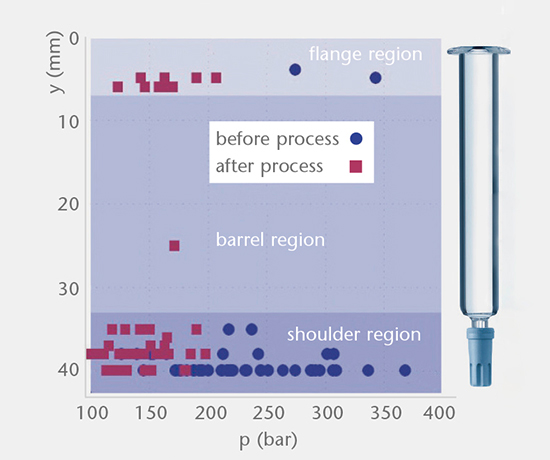 Container strength testing
The strength of glass products isn't just a material property, but also depends on the individual quality of the surface. Strength testing enables the prediction of fracture probabilities of glass containers and forms the basis of a risk assessment for a specific container system. Samples of different manufacturers and lots can be compared and evaluated, and the influence of processing steps can be analyzed. Burst pressure testing reveals the weakest spot of a container, while specific tests target critical areas such as the flange or cone. Testing is carried out using customized testing methods alongside comprehensive statistical evaluations.
Training course for fractography and strength
It's said that glass doesn't forget. Any mechanical impact such as glass-to-glass contact will be saved as surface defects, and this damage will enhance the probability of breakage. Additional risks come from stress introduced during processing steps such as lyophilization or hot-forming, but advanced analytical techniques can reveal the stress points in order to determine weak spots. SCHOTT run a two-day on-site course in which you can learn all about the various mechanical stability tests for glass. This detailed, hands-on course includes training in glass production, testing, glass properties, fracture mechanics and statistics, strength testing and Weibull distributions, fracture patterns, fracture surface markings, sample preparation and imaging techniques.
Optimizing the fill + finish performance with Smart Skin
As valued partners of SCHOTT, Smart Skin offer in-depth analysis of your filling and packaging lines, providing precise pressure management to reduce glass breakage, bruising and micro fractures, and optimizing performance.

At a glance
Reduce vial breakage, bruising and microfractures
Improve flow and cost maintenance
Use as an engineering tool to validate line improvement
The smart way to tackle glass breakages.
The smart way to tackle glass breakages.

In-depth analysis for optimum performance.
Our Smart Skin partners
Together with our partners, we discussed how data management with Smart Skin's drone technology helps to improve the line performance of key players in the industry. We learned from the best and gained insights for our own purposes, sharing knowledge and discussing future developments to grow the business.

As a global company, Eli Lilly want to help improve the lives and living environment of people worldwide.

Janssen is working tirelessly to create a future where disease is a thing of the past, by fighting sickness with science.

Novo Nordisk's purpose is to drive change to defeat diabetes and other serious chronic diseases such as obesity and rare blood and endocrine disorders.

As a pioneer in healthcare, Roche creates innovative medicines and diagnostic tests that help millions of patients globally.